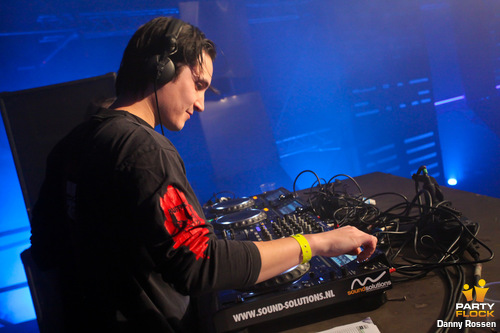 Pandemonium
· 16 november 2013
Kings of Core
167
Suikerunie, Groningen
Aggressive, Amnesys, Andy The Core, Angernoizer, Bombsquad, Catscan, Dione, Dyprax Xclusive, Hazes, Lady Dammage, Mozhard, Negative A, Nosferatu, Ophidian, Partyraiser, Promo, Tensor & Re-Direction, The Vinyl Junk, Thorax, Tommyknocker,

en nog 3 andere artiesten →

Triggah, Vince, Wolf
Sector Events ·

Angerfist & Ophidian

City Falkirk, Falkirk
Andy Grant, Angerfist, D-Stroid, Danzo, Detonator, Keirdiac Arrest, Liam McEwen, Mambo, Noize Generatorz, Obsession, Ophidian, Sound D-Fectz
Hardcore4Life
161
Maassilo, Rotterdam
Access One, Andy The Core, Angerfist, Angernoizer, AniMe, Cryogenic, Crypton, Dart, Dissoactive, Dither, Drokz, Evil Activities, Jeff, Kurwastyle Project, Mindustries, Nekrosystem, Never Surrender, Nosferatu, Ophidian, RG,

en nog 12 andere artiesten →

Rise By Sin, Sei2ure, Sjammienators, Somniac One, Spitnoise, Stinger, System:Overload, The Satan, Trespassed, Tripped, Vandalism, Wavolizer
EXILE
6
Brebl, Nijmegen
Chronicman, Different Aspects, DJIPE, M1dlet, Makebelieve, Marxman, NoizeAlizer, Ophidian, Relapse
Masters of Hardcore ·

Vault of Violence

1137
Brabanthallen, 's‑Hertogenbosch
Access One, Act of Rage, Adrenokrome, Akira, Amnesys, Andy The Core, Angerfist, Angernoizer, AniMe, Bass-D & King Matthew, BillX, Bodyshock, Bulletproof, Catscan, Crypsis, Crypton, D-Fence, D-Sturb, Da Mouth of Madness, Darkraver,

en nog 69 andere artiesten →

Dart, DaY-már, Deadly Guns, Death by Design, Delete, Destructive Tendencies, Digital Punk, Dissoactive, Dr. Peacock, Drokz, DRS, E-Force, Endymion, F. NøIzE, Fant4stik, Flamman & Abraxas, Groan-er, Guerrillas, Jappo, Killshot, Korsakoff, Le Bask, Mad Dog, Maissouille, MD&A, Mike Redman, Miss K8, N-Vitral, Ncrypta, Negative A, Nekrosystem, Neophyte, Never Surrender, No-iD, Noisekick, Noize Suppressor, Nolz, Nosferatu, NSD, Ophidian, Partyraiser, Paul Elstak, Predator, Promo, Radical Redemption, Re-Style, Rebelion, Remzcore, Rooler, Rotterdam Terror Corps, RVAGE, Sefa, SRB, Stanton, Striker, Suicide Rage, Super Trash Bros, Syco, System:Overload, Tha Playah, Tha Watcher, The Destroyer, The Menace, The Satan, The Sickest Squad, The Speed Freak, Tommyknocker, Vince, Warface
Hardshock Festival 3
186
Hellendoorn Woods, Haarle
Act of Rage, Akira, Andy The Core, Angerfist, Angernoizer, AniMe, Axys, BillX, Buzz Fuzz, Cryogenic, D-Fence, D-Sturb, Da Mouth of Madness, Dataklysm, Deadly Guns, Death by Design, Delete, Densha Crisis, Detest, Digital Punk,

en nog 71 andere artiesten →

Dither, Dr. Peacock, Drokz, DRS, Endymion, Estasia, F. NøIzE, Frantic Freak, FrenchFaces, Genox, Greazy Puzzy Fuckerz, Guerrillas, Hungry Beats, Igneon System, Killshot, Lady Dammage, Le Bask, Lenny Dee, M4LEFiK, Mad Dog, Maissouille, Malke, Marcus Decks, MD&A, Mutante, N-Vitral, Ncrypta, Negative A, Neophyte, Never Surrender, Nightbreed, No-iD, Noisekick, Noize Suppressor, Nosferatu, NSD, Ophidian, Painbringer, Penta, Promo, Radical Redemption, Re-Style, Repix, Restrained, Rooler, Rotterdam Terror Corps, Ruffian, RVAGE, Sefa, Sei2ure, Sequence, Sjammienators, Spitnoise, Stolen Cult, Stormtrooper, Sub Sonik, Super Trash Bros, Tha Playah, Tha Watcher, The Braindrillerz, The Destroyer, The DJ Producer, The Outside Agency, The Satan, The Sickest Squad, The Speed Freak, Thrasher, Tripped, Unexist, Warface, [KRTM]
8 waarderingen
FarSheds PNL:

GOD, PLEASE BEEM ME BACK TO LAST WEEK AT THIS MOMENT IN TIME..AND ENJOY IT AL AGAIN THNXX

#PANDEMONIUM #PREDATOR #DIONE #THEDREAMTEAM #TRYPTICONAKAOPHIDIAN #LENNYD #ROBGEE #THEDJPRODUCER #CYNDIUM #AFTERMOVIE #PANTERTJENL #EARLYRAVE https://www.youtube.com/watch?v=kKfZoJVYnMA

WHITERAVER01:

Wat een zalig optreden op Pandemonium vannacht, was geweeon de beste DJ van de avond, ging zwaar uit mijn dak !

' Justin.­ :bounce::

Ouwestyle wat een set , zetten je neer

Nickje' »Repix«:

Wat een helde set op ouwe stijl! Hoop deze vaker tegen te komen! Wanne held

The Irritainer:

TRYPTICON =­ OUWE STIJL!!!!!

[N.­G.­F.­].­†.­Freakerr.­†.­[EHC]:

geweldige set gister HELD

J. frisman:

was echt heftig geweld gistere

Kaycie:

Held!
15 opmerkingen
ben benieuwd op de 19e make me happie

ben benieuwd op de 19e make me happie
Gaat helemaal goedkomen, kan niet anders

gaan we daar ff een primeur meemaken, super dat hij dit doet!

Idd hoop meer van deze man te gaan horen in de early

(There is no) Me & You
The Universe
Tryp To Tha Subb