Judge Jules began playing in 1987, launching the career that has easily notched up hundreds of thousands of miles, millions of spins of the decks and countless gigs in far-flung destinations, as well as the odd dirty warehouse from time to time. Partyflock had the opportunity to ask this legend about his carreer, his times on Ibiza and his personal life..... Enjoy!
When we read the Q&A on your website we can get to know loads of stuff about Judge Jules; whats in your fridge, whats on your bedside table, what makes you angry, et cetera. What's not on your website that everyone should know about Judge Jules?
Err… to be quite honest not a lot really. The website is an open view into my day-to-day life but also a great way for me to keep in contact with friends new and old who support my music. As you probably already know from viewing the website I have a diary up that gives a very honest insight into my weekly happenings and also allows me to view my opinions on subjects that interest me. To answer your question: I live in London for most of the time with my wife and children, DJ all over the globe, love good food, there is a BOSE Clock radio on my bedside table and there is a combination of kiddie's meals and very healthy stuff for me in my fridge.
What do you do when you are not DJ'ing / producing?
Taking a step away from dance music, one of my current tastes is Chill out via the medium of ChillFM. I find it a great way for tuning into new stations. Other activities include spending time with my family, the gym and movies.
What gives you inspiration? Has this inspiration changed in the many years you having been DJing?
Being at the rudder of lots of people having a good time has been the sole inspiration for me from the very beginning.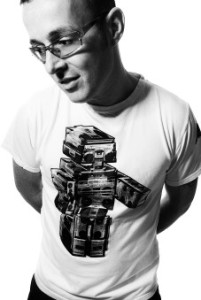 Have you got examples, DJ's who you look up to? (or did you had them?) And did anyone fall of his throne for you?
The one name that stands out above all others is Norman Jay. I've known him since the beginning and we've stayed very good friends ever since. In the early part of my career he was a mentor and perhaps the biggest influence in me taking my djing to the next stage.
What have been the highs and lows of your career?
In the big scheme of things there hasn't been any lows for me; i do the job i have always dreamt of doing and so it is hard to really describe any sort of low because I am privileged to be doing what I truly love.
You have been playing since 1987. What is the big difference about the scene today from the early years?
Going from a cottage industry into a big global business is perhaps the biggest difference of all. The scene is undeniably international now which is great for those of us who love the music
You have achieved a lot of things over the years; you have almost been in every venue in the world. Are there any destinations or events that you would like to play in or at?
That has to be Glastonbury! Although many people think I have, I am actually yet to play there so it definitely ranks as one of my "places I wish to play". Location wise I really would love to play Rio de Janeiro
BBC Radio 1 has a special place in the UK-dance-history. What has it meant for your career?
It has meant a massive amount. Some would say "impose", whilst others would say "educate" but being part of radio 1 has given me the ability to, on a weekly basis, deliver music to an audience beyond just in clubs.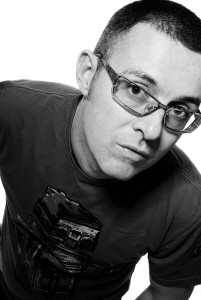 You have won tons of awards over the years, like "Best DJ" and "Best International DJ". How important is it for you to know you get the credits for all your hard work?
There are awards that are voted for by those who have paid their hard-earned money on music and clubbing, which for me are very important and then there are awards that are voted for by a bunch of journalists, which is less important. So if it is clubbers voting then receiving credits for your work means a hell of a lot.
You've had a restaurant in Ibiza, named Kasbah, and also a bar, and you've managed to launch your own fashion label. What's next to you empire, a hotel?
Humm probably nothing more now as there isn't really time to focus on anything new. The arrival of the label as taken up a large proportion of what was once freedom, so for the time being I will focus energy into developing the range more.
You've seen the inside of every club in the UK and beyond. What place give you a special feeling, an extra 'itch' before a gig (and why)?
Well I am very much enjoying festivals right now but the one club that gives me that extra "itch" is Eden in Ibiza. We've been hosting Judgement there for 10 years now and the rush I get when on the decks never wanes, Eden has an atmosphere that is truly hard to find anywhere else and is in fact one of the reasons we rarely tour Judgement around the club scene.
You are one of the 'oldies' in the scene but young talent is arriving each day. Who are the people to watch for the coming years and why?
For the new generation, right now, there are two names that spring to mind. The first being tech-trance hotshot Simon Patterson who is currently producing some incredible tracks. The second, Will Atkinson, is still in the infancy of his career but at only 18years old he has a bright future ahead of him
Judgement Sundays was a very very big night on Ibiza, the island where the party never stops, and is still going strong in the UK. Loads of world-famous DJ's starred those nights. What is the one thing that makes Judgement Sundays special?
How Judgement Sunday started was.... I was playing for a lot of promoters at the time and I was increasing feeling an urge to develop my own brand and stage a night, where I was involved in everything from the programming of the music to the club decorations. What started as a small idea some 10 years ago has now blossomed into an important part of my life and hopefully a memorable experience for all those people that have supported us over the years.
This year will be Judgement's 10th season at the club, a feat that has seen me perform well over 150 times for the venue; that's almost half a year's worth of memories so it's hard to single it down to one individual night. But perhaps the one night I can recall the most with a mixture of emotions is the launch event. It was mystery what it would be like as Eden was a relatively new club at that time that hadn't put itself on the Ibiza map. Another memorable element of Judgement Sunday for me is the closing party, after a long season working week-in, week-out the final event is always something special where all the JS staff and clubbers come together for a massive blow-out.
As for what makes Judgement special, well in my opinion it's the blistering atmosphere coupled with a must-experience-to-be-believed club environment, with that added dose of fantastic djs and music.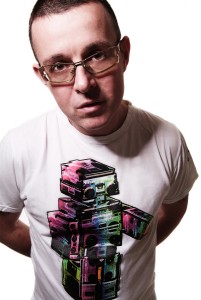 When I see your busy schedule is ask myself where you'd find all the time to update www.judgejules.net!
Mostly whilst in airports or during flights, I do try to keep on top of the site as much as possible from week to week because i feel it is important as DJs to have an online presence.
What's your thing with Holland / the Netherlands? What do you think about the Dutch trance scene?
I love the Netherlands. The Dutch have a fantastic connection with dance music and your appreciation for it is evident in the quality of events and artists that come through year upon year.
There are too many great events to name check here but you only have to look at the level of festivals and the success they have been having for many years now to see how well groomed the infrastructure is. I think many promoters not just in the UK but around the world use these Dutch organisations as a blueprint for their own events.
You've done the world-famous "Clubber's Guide" and lots of other compilations for Ministry of Sound. What's the best thing about making compilations?
Later in the year I will be releasing the special 10th Anniversary Judgement Sunday compilation. In reference to this as an example of what is great about doing a compilation is that it becomes a document of your dj work in a permanent form. Dj sets in a club are transient, so having an everlasting product to look back on a relive the moment is something special and for me none more so than this year's 10th Anniversary with Judgement Sunday.
If you could pick three things to bring to a deserted tropical island. What would you bring?
My family, a fishing rod and a sushi chef!
To end this interview, an 'open mic'. What on the tip of your tongue you need to tell us and want to share with the people who read this interview…
Ibiza is very much alive...come see for yourselves!!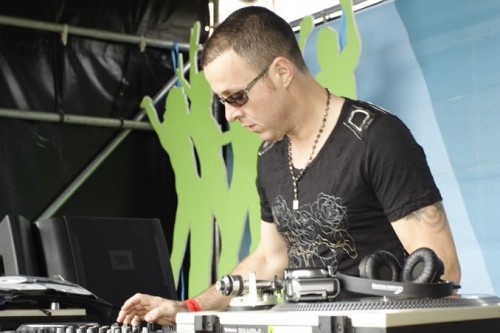 To read more about Judge Jules, visit his website on www.judgejules.net !