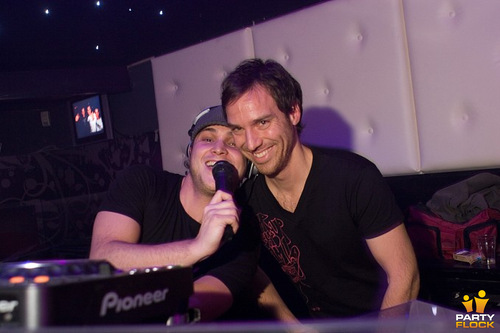 De nacht van Time Out
· 14 december 2007
Biografie
Warm sexy house music, funky ass grooves and pumping beats Dirk Dali excels in mixing these flavors to rock the dance floor. Once you now he is spinning his tracks you are assured the crowd is going.

In 1998 Dirk's interest changed and instead of dancing all night long he took place behind the wheels himself. It soon showed that he felt what the crowd wanted to hear to get the party started. Defying his own sound he build up a large group of party people who liked his style.

By now the biggest part of Holland got to meet with the southern based Dj whereas he played in the big clubs around the country. Formal best Dutch club Las Palmas, The Powerzone, Sinners in Heaven, Bacardi Batbeats, 013-Tilburg, De Rechter, Danceparade Rotterdam, Lakedance, Extrema Excusive and Lowlands are some of the venues and parties that presented Dirk Dali.

Not only the Dutch are charmed by Dirk. He already played in Turkey several times. He played in Ismir, Kusadasi and on the biggest floating European club in Bodrum.

Since staring producing his own tracks, it won't take long before all house music lovers know this man's name.