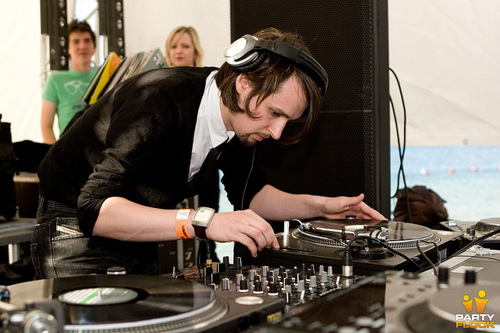 Summerfestival 2008
· 28 juni 2008
Biografie
Playing only vinyl, he is one of the few real dj's left!
Dj
Sigi
, real name Siegfried, has been taking Belgium by storm these last 7 years with over 600 parties. His electro vinyl sets led him to his finest moment to date when he won the 2005 Diesel:U:Music contest in the category 'Rock, Pop, Electro' in Belgium beating red hot favourites Starski&Tonic (aka The Subs) in a very close sprint... Unlike many of his more 'serious' colleagues,
Sigi
likes to bring some humour and extra energy to his dj sets.
Dj
Sigi
's vocabulary includes: vinyl, bumper stickers, orange, Sweden, Tigra, Kreutzfeld, smileys and Electro!
2 waarderingen