Hey Markus, we're here to discuss your new mix compilation release, 'Trance Nation Mixed By Markus Schulz'. As it's your first in yours and the series' long, estimable history, it feels like it's been a long time coming. Does it feel likewise to you!?
It's an incredible honor to be asked. I remember when I moved to London in 1999 and walking around Brixton; there would be flyers plastered all over the buildings and bridges promoting the very first
Trance Nation
, mixed by some unknown guy named
Ferry Corsten
. If you asked me that at some point in the future I'd ever be mixing an edition myself, I wouldn't have believed you. But now, I regard it as another chapter in a relationship I have been so lucky to establish with the people behind the
Ministry of sound
club and brand.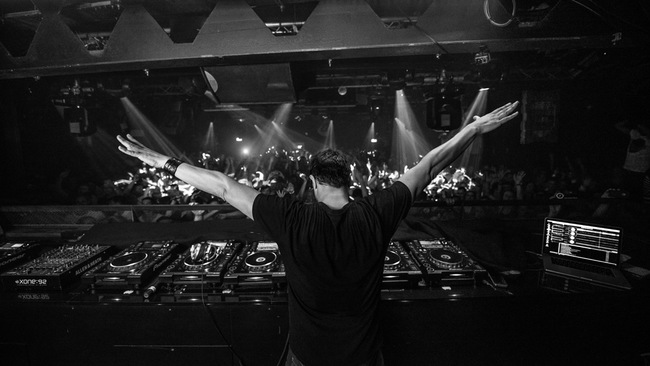 You've been a resident at the Ministry of sound's Gallery nights for a considerable while now. How long's it been exactly and what memories stick out from your earliest nights playing there?
There's something truly special when you say the words '
Ministry of sound
resident'. I have been working closely with them since 2008. In February of that year, I played at one of the final ever nights at The Gallery's former home, and another iconic London venue,
Turnmills
. There was quite a bit of uncertainty and part of me wondered how long it would be before I had the chance to play at a club in London again.
But the best thing possible happened, with The Gallery taking over Friday nights at
Ministry of sound
. So I was booked to play one of the first shows there in May of that year. And honestly, as soon as I stepped foot back into that venue, but for the first time as a DJ, there was an instant chemistry.
That gig in particular was very important, particularly the role played by the fans. A month later I was in Ibiza, having dinner before a night at Amnesia. My mouth was full of bread and the phone rang, and it was right there when they asked me to become their international resident. We haven't looked back since.
Your history with Ministry goes back further even than your shows there of course. You used to have studios just down the road from the club in Coldharbour Lane. What initially prompted you to up sticks from the States and move to London?
I was living in Arizona and had just completed a seven year residency at a club called The Works, but it closed down and got converted into a parking lot. The frustrations in trying to succeed outside of the state were enormous, especially in the infancy days of the internet.
So in an effort to rediscover who I was musically, I moved to London and lived, as you say, on Coldharbour Lane for two years. I look back and think of everything up to that point as 'learning' for my career, and my actual career commencing from London onwards. This was where I began to click as a producer, and figured out that if I can make music that is good enough for me to play in my own sets, then other DJs could play it as well.
Of all the DJs you caught at the club at that time, whose set do you remember finding most inspirational?
I took a lot of inspiration from
Sasha
& Digweed,
Paul Oakenfold
,
Judge Jules
and
Carl Cox
at the time. Xpander was practically the soundtrack of my early days in London. I think that's why the residency at the club is so important to me; because I have been on the other side of the DJ booth and can understand the importance of the connection between performer and clubber.
When you play there nowadays, what set time do you find to be optimal?
Open to close! If I had my wish, It'd be to do that on every appearance there.
What I've loved most about the residency is that there is an element of trust within the audience, and it is arguably the best setting in the world for road-testing material that no one has ever heard before. I never feel confident releasing anything until I have played it first at
Ministry of sound
.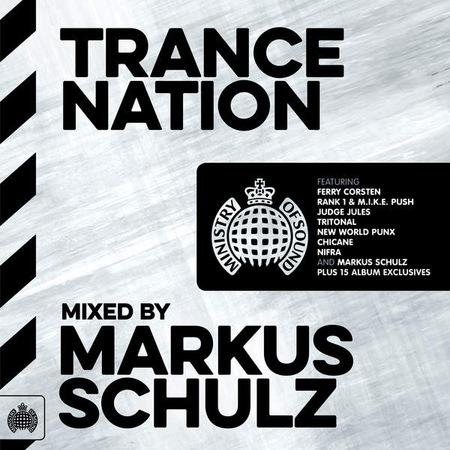 Moving onto the release itself, broadly what approach did you want to take to its compilation & mixing? How did 'Trance Nation' differ from the curating & mixing of, say, one of your City Series compilations?
It was different in the sense that for the city series compilations, it's a brand that's deeply associated with me, and all of my own fans will know about it's development, creativity and build their own anticipation towards the release day.
However,
Ministry of sound
and
Trance Nation
are iconic brands on their own, and there will be a large volume of people out there who religiously collect the
Trance Nation
CDs, but possibly never have heard or bought a
Markus Schulz
compilation before. So the challenge of
Trance Nation
Mixed by
Markus Schulz
was twofold - present lots of unreleased exclusive material to satisfy the expectations of the hardcore followers, and to provide a fair snapshot of who I am and the musical passion I represent; so that for the casual fan who follows
Trance Nation
, it may interest them enough to explore my work further.
With that series moving from a mix-comp to a run of city dedicated singles, this year has been an even more prodigious one on the production front. What of the studio creations under your own name are we seeing on the album?
My mantra with the city series production project has been to feature clubs or events in municipals that have played a crucial role in the development of the scene, and also for me personally.
Because of the
Ministry of sound
residency, London was always a guaranteed fixture in the series, and also for the
Trance Nation
compilation. From London we moved to Belgium and to the biggest European festival of the year -
Tomorrowland
. I also have a special connection there; due to the open to close solo sets on my own stage. This year was a special occasion, because I was one of the chosen three selected for the Daybreak sessions on the main stage, so naturally there should be a track to reflect that. And the final track on the album is dedicated to another solo set destination, Avalon in Los Angeles.
You are very well known for being a DJ that's equally at ease playing the deeper end of the genre as you are with the tougher stuff. Is this something you were able to translate into the 'Trance Nation' mixes you've done?
Yes, absolutely. Anyone who follows me closely knows that I have a broad palette when it comes to music; with everything built around the magic of the melodies. And I think that's well represented when you collate the members of the Coldharbour family. So hopefully when people are listening to the compilation, there is a sense of progression from first track to last.
One of your two mixes brings both Giorgio Moroder and Sia to the tracklist of the compilation - a genuine first for a 'Trance Nation'. How did your mix of 'Deja Vu' come about and what line did you go down with it?
This is one of the big exclusives on the compilation and an incredible honor to feature them. Thanks to a connection within my management, I had the
Privilege
of collaborating on an original with the pioneer
Giorgio Moroder
for his album, entitled Timeless. When you think of the bonafide legends who have contributed to the scene of electronica, few have done more than Giorgio. So you can imagine the pride I feel to be able to include his name on a compilation. While Timeless was going on, I simultaneously had the chance to remix the title track of Giorgio's album, Deja Vu. This wasn't thought the first time I've remixed Sia, having done one for her track Buttons many years ago. Her vocals on Deja Vu are incredible, and it's one of those tracks that will captivate you from first listen. It's full of beautiful layers of grooves and melodies, and is a vital piece of disc 1 one on the compilation. Hopefully the remix reflects well on the original!
Do you think that this will be the Markus Schulz Trance Nation, or do you think we might see another one again one day?
Not up for me to decide! The final comes from the fans and by the folks at
Ministry of sound
. The history of the scene and series is very important to me, and I know the names who have resonated throughout. So to have both
Ferry Corsten
and
Judge Jules
- guys that have mixed multiple editions of
Trance Nation
, in a production capacity on my compilation is an honor. Whether I do a second edition, who knows, but I'd sure love to!
Many thanks for talking to us Markus – it's been a pleasure! Before we wrap up anything else you'd like to say to the good people!?
As always, many thanks to everyone who follows me, and especially those who have supported and bought the album digitally or as a CD. With everything I do, I have put my heart and soul into the compilation, and I hope that it's a journey that you will enjoy on your own or with friends for quite a while to come.