Duane Harden
: singer, songwriter, partymaestro, computer engineer en ga zo maar verder. Deze legende komt nu eindelijk met zijn debuutalbum en daar vertelt hij graag alles over. Partyflock had recentelijk een interview met de man.
Hey Duane, your new artist album is finally out. How are you feeling? Happy with the result?
Yes. Absolutely. It's been a labour of love. Writing the songs was the easy part. Finding the artist and producers to be a part of this project took sometime so after 2 years it's finally complete and I'm very happy.
You've been in the (dance) music scene for a long time, but can you tell us how you became involved in music? How did your career start?
Growing up I was in love with computers and had chosen Computer Engineering as my career path. I worked my butt off and got accepted to Boston University. While attending school there is when I first learned about - and heard of - house music as it didn't exist where I grew up in Georgia. One of my first clubs I went to was a place called the "Loft" where
Armand van Helden
was DJing. You know... there's a song that says house music "…is a spiritual thing… a body thing ... a soul thing" and that's exactly what it was when I first heard it. Dancing on the floor I would sing with records or make up my own chants to instrumentals that Armand use to play. We met on the dance floor and instantly became friends literally hanging out everyday. It's amazing how I didn't end up flunking out of school with all the partying I did.
So fast forward a couple of years later my brother Cedric passes away. He was the talented one in the family pursuing a career of singing, acting, and modelling. He had this song he wrote called "World of Dreams" that I found and I was so moved by it I wanted to get it recorded. I went out to Sam Ash music store down at Times Square and I purchased like $15k of music equipment. Back then that was a lot of money. Now during all this time before Armand would say that I could sing and we should do a record together and I always said no as my thing was computers. Well, after I spent that money and wanted a return on my investment, the next time he asked me you best believe I said yes. The first song we worked on and released was the #1 hit "You Don't Know Me" and my career started in the music business. Some folks say I was an overnight success with the help of my brother as my Guardian Angel.
What has been your worst job (before you became a singer/songwriter)?
While I was studying engineering at Boston University I did an internship at UPS. So when I graduated I asked for a transfer down to New York City and it was great as I wanted the energy that's here in the city. And by this time Armand was already starting to get famous with his remixes and releases on Strictly Rhythm and had moved from Boston to New York as well. So my first job out of college wasn't my worst job as I loved what I did and was paid very well for it. If I had to pick my worst job, I would have to say my part time job I had working as a cook at Kentucky Fried Chicken while I was in high school. Coming home a "greasy monkey" at night wasn't cool smelling like fried chicken. However, I was very grateful for that job.
What did you want to be when you grew up?
A Computer Engineer which I was and even got my Masters in technology.
What's the worst club you've ever been to?
Hmmm. If you've ever been to a club with me you've noticed I bring the party wherever I go. As long as the music's pumping I'm singing and dancing and pretty happy. So I would have to say that the worst club I've been to is one that the management doesn't allow the DJ to play house music.
What's the best piece of advice you've ever had?
"Do what you love and the money will follow."
You have worked with so many people and everyone has a different style of working? How do you like to start making a record?
I like to ask the vocalist or the producer I'm working with what's your favourite Top 3 songs you're listening to right now. I then listen to those songs and see what's common amongst them and why that person likes those songs. It gives me a starting point to come from in terms of what they like and how it would work with what I like for us to create our own magic in the collaboration.
What's the best record you've ever made?
It's funny as hardly anyone knows about this song as it wasn't a bigger seller. It's "Don't You Ever Give Up" by InnerVisions feat. Melonie Daniels. It's the first song that my partner Moises and I produced and got commercially released. Remember earlier I said I wanted a return on my investment for that $15k? Well, I started a production company as well back then with Moises Modesto and we've been partners ever since (later on Jay Dabhi joined the team). This was our first record released and actually it was the first record of mine that I ever heard on the radio which was Louie Vega who had a radio show on in NYC at the time. Wow, and look it's so befitting that one of the very first DJ's to support my songwriting is on my first album.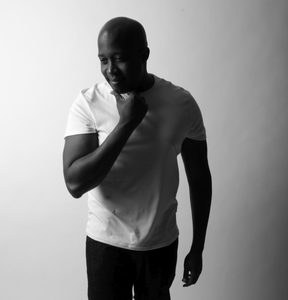 Have you ever been arrested? And if so, what for?
No. I will say I've been stopped a lot walking the streets as a big black man fitting the description of a lot of suspects.
Your new album '#NB4U (Naked Before You)' is ready to conquer the world. Can you tell us what the story is behind the title of the album?
We do a great job pretending to be "human". Underneath all of our many masquerading layers we're just robots. We present ourselves as what we think people want to see. As life begins to peel away at each one of those layers, the world begins to get a tiny glimpse at who we really are. This is where humanity lives. It is only in that moment that you are truly alive when you can allow yourself to lie naked in your truth: nothing to hide… no fear of judgments and no one to judge… just unconditional love. #NB4U (Naked Before You) is the artist and my confessions of our untainted truth. Listen… peel… transform… and allow yourself and the world to love the real you.
To create this album I myself had to in fact "get naked" and in doing so we've created the first "songwriter's mixtape" in the dance genre. I really got present to the fact that before there is the production and the artist there is the song and as a songwriter I wanted the sound to reflect some of the different styles of music that inspire me. #NB4U has songs that have been produced in pop, R&B, hip-hop, and dance genres. The songs have been ordered in a particular way to take you on an emotional journey with each new one arriving at a place totally unexpected.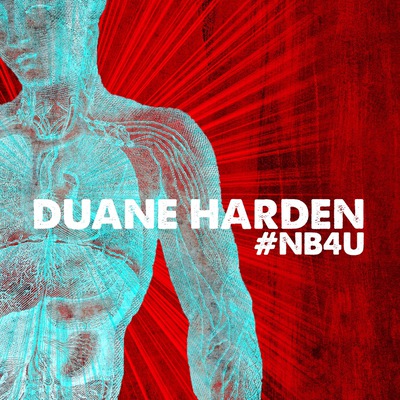 Did you aim for a specific sound? Did your sound change over the years or the way you appreciate music?
I kind of aim for whatever comes out. A particular "sound" is more of what path the production takes. I really focused on getting the song to where I wanted to, and then saying to the producers feel free to produce the sound in whatever way the song inspires you to do so.
Do you have any personal favorites on the album?
Because they are all so different I love each and every track. You know how some artist make "fillers" for their album? Well, that's not the case with #NB4U. Each song can stand on its own, in its own genre as a single.
The Dutch guys are well represented on your album. What do you think of the dance culture in the Netherlands?
Every time I'm there I have so much fun. Like, I really get the sound with its harder edge to it and wanted that on the album.
How do you get inspired?
I simply listen to what people are going through in their lives. A lot of the lyrics in my songs come from my own life experiences and those that are told to me by my friends. I translate these stories into ones that you don't mind listening to while you're dancing.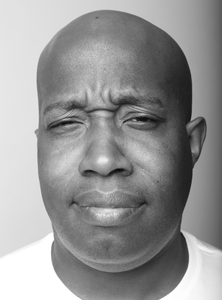 Do you have any favorite DJ's/artists to go and listen to?
If I had to pick my Top 3 DJs it would be
Axwell
,
Erick Morillo
and
Little Louie Vega
.
In what way do you support new talent?
So many up and coming songwriters, vocalists, and producers send me messages via social media to listen to their stuff. I try to get to everyone's material and give him or her my opinion if they ask for it. I also advise them on what not to do as I've learned things by making the mistakes when it comes to the "business" part of the "music business". And even on #NB4U you'll find a mixture of established artists with new ones as well.
Which DJ/producer/singer/songwriter do we have to keep an eye on?
I just heard something from Joan Reyes out of Spain yesterday that's produced really well. And as far as singers, keep an eye out for Nalaya.
What do you collect, except music?
Books on financial freedom.
What's the coolest thing in your house?
A tall freestanding water fall that my mom bought me for my birthday one year.
How do you think dance music will evolve in the next ten years?
It will always be 4 to the floor for me. Right now it's a DJ centric culture and I think in the next 10 years the vocalists on these songs that have made the DJs famous will get a little more notoriety than what they do now.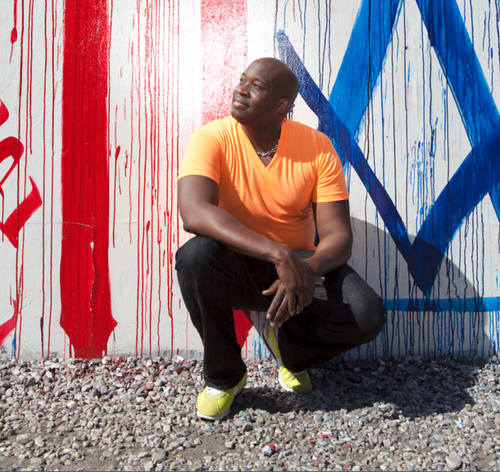 What can we expect from Duane Harden in 2014? A live performance in The Netherlands?
We are right at this moment setting up promotional gigs so you never know something with
Ferry Corsten
,
Gregor Salto
and
Sidney Samson
could be happening very soon as they are all on #NB4U.
Is there anything you would like to achieve in the next fifteen years?
To touch as many peoples lives as possible so that they are moved and inspired through my music to make a difference in the world.
Any last words for the Partyflock community?
Keep partying and I hope to see you somewhere in the world on the dance floor. #NB4U (Naked Before You) by
Duane Harden
is out now on Soltrenz / Strictly Rhythm
http://www.album.duaneharden.com/