De mannen van Tenishia komen van Malta en dat mag iedereen weten. Dit Maltezer trance duo gaat al de nodige jaren mee en komt nu op de proppen met hun hagelnieuwe artiestenalbum genaamd 'Memory Of A Dream'. En daar moeten wij bij Partyflock alles van weten…
Hey guys, congrats on your new album. How are you feeling at the moment?
It feels awesome, especially because we have been getting a lot of great feedback on the album. It seems like we have hit the nail right on the head and what's even better is that no one can agree on a favourite track because they like them all... even ourselves!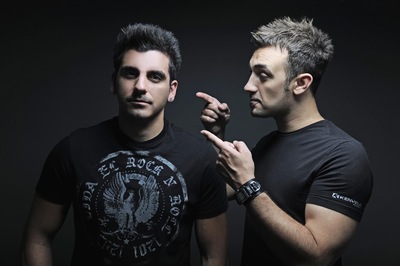 How did you guys start with this project? Just idea of ' We have to make an album" or was it just a natural progression? How long did it took to finish it?
The idea of an album has been there for years but we wanted to wait for the right moment to do it, have the right sounds and reach certain goals. The album production took around a year or so but we have been collecting sounds and ideas for this since we started the
Tenishia
project.
In what way did the people of your home country Malta influence your career and the proces of making the album?
Malta is our homeland and the people there have given us their support from the very beginning. In fact, Memory of a Dream went to #1 on the Malta iTunes chart! The live music scene has also helped us, as we have experienced some memorable gigs on the island that surely shaped our music tastes and motivated us to do more. Support equals motivation.
Of course you guys play all over the globe. What is so special about the Maltese crowd? Any differences with the other country's?
Malta is like our headquarters, our fans there want to share us to the world because we're one of the very few names from our tiny island to get international recognition. It is like the Maltese followers are part of this story as much as we are so they come to the events we play not only to have a good time but purposely to support us and be part of our story!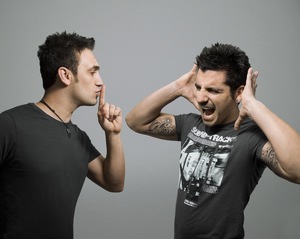 The title of the album is almost as magical as a dream itself. Normally people only remember a dream when they wake up just after the end of the dream or in the middle of it. What kind of dreams (or nightmares) did you remember?
Haha okay we hardly remember what we did last night. But we called the album like that because it was once our dream that one day we would get to produce an artist album. Especially when we started producing, this seemed like a distant dream...but here we are--we have done the album and this will be a memory of that dream we always had.
Did you aim for a specific style of music? Can you explain on what kind of journey ' Memory of a Dream' will take us?
Our album reflects our diversity in music production. We do not produce one style of trance but anything were in the mood for- uplifting, progressive, breakbeat, vocal or instrumental-it's all in the album. We did this on purpose as we didn't want 16 tracks sounding all the same, but we wanted an album that takes you from one side to the other in the trance genre that keeps you wanting to listen until the end. We also numbered the tracks carefully so the style and progression in the music is balanced.
Any personal favorites on the album or tracks with a story behind it?
This is what everyone is asking and we can never answer. We even asked this question on Facebook and Twitter to our fans but everyone was coming back with different tracks! I think we just have to conclude that this album doesn't have a favorite but has anything you want to listen to when you're in different moods. There is no particular story behind any of the tracks however a lot of people have said that 'Always Loved, Never Forgotten' and the lyrics in 'Point of No Return' have that emotional, personal meaning to them. In fact, we have already met a few people who have got a tattoo with the text 'Always Loved, Never Forgotten' after hearing the track.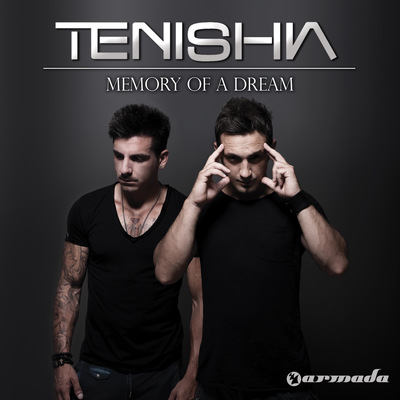 Of course your tracks will be remixed. Any dj's on the wishlist who can remix one of the tracks of the album?
Yes, we are in that period of time where we have to choose the right remixers for the album. We do have favorite artists with particular sounds, but we think it would be wise to see what the people want to hear. Besides, we need to choose the remixers properly, it's useless choosing an uplifting remixer to an already uplifting track but we think it would be smart to take that track to people who prefer progressive to hit that sector as well with the same track.
The list of favorite artists would include
Heatbeat
... we love their sounds;
Norin & Rad
...been doing great stuff which we play a lot;
Cosmic Gate
...we've been their fans since ages ago;
Ørjan Nilsen
...this guy is a genius in our opinion.
What can we expect from Tenishia in the rest of 2012?
Surely a lot of travelling which has picked up greatly and and also a few remixes including one which we just finished for
Ferry Corsten
and
Betsie Larkin
.
If you guys have a bit of spare time, what do you like to do in that time?
Jetskiing on the blue sea, riding the waves is our way to relax but we also like sports... Joven likes football and boxing and Cyprian loves the gym!
If we take a look on your I-Pod, what kind of music will we find there?
Trance, trance and more trance!!!Ohh yes and some Pink Floyd.
The summer is in full swing and what did it bring for Tenishia until now? Where can we see Tenishia play the rest of the summer?
Summer is always the best time! We've been around quite a bit but I think the highlight was definitely Tomorrowland and Privilege Ibiza ASOT Mondays. We've done some gigs in Australia at the moment which has winter in full swing and we also have Canada lined up after this
What's the strangest thing you've ever experienced?
Four old ladies who put together would be older than Australia, taking pictures with us. They actually knew who we were by seeing us a few times on Maltese TV or newspaper. We actually took a picture of them and put it on Facebook and one of them turned out to be a teacher and was tagged by her students... Nice and lively old ladies who were actually going to the beach in their bathing suits when we met them!
Any last words for the Partyflock community?
Thanks for giving us the time to do this interview, hope you have liked the album and maybe see you around in some club or event. Take care of yourselves and party on!!!