Hello
UMEK
, nice to have the opportunity to do this interview with you. It has been a while since we saw
UMEK
play in Holland. That's a shame beccause people always love to see you play! So I think it's time see how the dj and producer
UMEK
is doing.
You played at awakenings last weekend in the Westergasfabriek in Amsterdam. Did you have a good time and how was your gig over there?
It's been a while since my last performance at the Awakenings and kind of special as I've returned to the venue of my first big party in the Netherlands. I've played one or two illegal parties in the Netherlands before that, but de
Gashouder
was the first "real deal". So, it was great to be back, a lot of nice memories came alive and I've enjoyed every minute of the set. I hope I'll be back soon.
You have always been a very popular dj in the scene and at this moment I think it looks like everyone wants to experience a piece of the UMEK sound. Your bookings are doing very well. Is that correct and what's your view on your popularity?
Well, thank you for the compliment. The competition is strong so you have to do your best all the time if you want to stay on the top. This year we've had an amazing string of releases and that is also reflecting in my bookings. As you've noticed I'm doing gigs every weekend and sometimes even on weeknights and after I've joined Bullitt Bookings I've expanded the territories I'm performing at and returned to some I've neglected for a while. I really can't complain but I am working really hard to be where I am.
With a lot of success you are hosting your own UMEK's 1605 Radio Sessions. Can you tell the Dutch people what they can expect when they listen to your show?
I try to present the best fresh releases of my personal taste. The basic approach is not to play any record more than once, so that each mix is unique and as fresh as possible. For the last half of the year I'm recording the show on road, during my gigs. I prepare wider selection of tracks that I would like to present to my audience and let myself go. This way I can't put down the exact track-list before the gig as I have to adopt to the crowd an the ambient, but this is, in my opinion, the best way to present club music as the music selection in the radio show is the direct consequence of what's happening in the club. I would like to prolong this show for another hour, so I'd be able to present some of the 1605 artists in the additional time.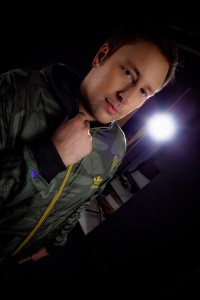 Most people that follow your sound must have noticed that you did have a big revolution in your sound as a producer the past years. For years you were known from that unique UMEK sound captured in records such as Lanicor, Kenox and Katanol. Biggest success at that time was of course Gatex that was picked up by a lot of artists from different music styles. Nowadays your sound is less raw but deeper. What was your reason to change?
I always produce what I fell and foremost what I enjoy producing. Techno used to be faster, more aggressive, usual pace was between 135 and 145 BPM. In the last years it slowed down a bit to the pace of house. I've followed this trend to some extension as I've discovered that this new sound allows me to do so much new things with the production. The structure of my tracks became richer. I've lost some of my old "hard core" fans but I've expanded my audience. I fell in some kind of routine and become bored. I could do tracks like those you've mentioned on a spot, without any real effort. This was no challenge at all. Everything became too automatic. I felt like a robot. Then this minimal wave came and I found new vision. A lot of deejays got suck into it. I can't say I produce minimal music but there are some elements of this new minimal wave in my sound.
Recently, it looks like everything you produce ends up in the charts, for example tracks such as Heat Mode and You Might Hear Nothing. Do you produce this sort of tracks just because people like this sound or is it really something that originates from your experiences as a producer? I have to say that your older tracks as well as your new sound are very good!
Again, thank you for the compliment. I produce music by my own instincts and if it ends up in the charts that's great. I'd lie if I'd say that it doesn't feel good when people notice what I do, but that doesn't mean that I follow some blueprint. If anyone knows how to produce a sure shot hit record, please get in touch and we'll split the profits. Being present on the top spots of the right charts brings many consequences: you get support from deejays, labels and audience, which reflects in additional bookings. And this is the most important as I still really enjoy doing a gig or two every couple of days.
There are a lot of countries that have a really good techno scene. Slovenia maybe is not very known for that scene. Do you have a feeling that you had to work harder to get here in comparison to artists from the "big" techno countries? What obstacles did you have to overcome to get where you are now, the top?
More or less the usual stuff: I had to figure out how to make myself visible in the see of young deejays and producers. It was a bit harder in the beginning as I am from Slovenia, a tiny country without real music industry and the nearest decent records shops were in Vienna and Munich, almost 500 kilometres away. And we have to learn about producing music everything on our own, as we were the first generation of techno artists in the region. But I was determined and working hard. I left school and traded professional basketball career to become a world famous techno artist. Luckily it worked out the right way and I'm blessed to be able to do for my living what I always wanted to do.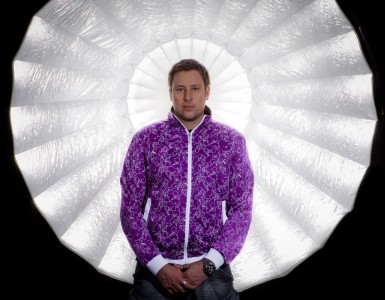 With all the gigs you do you probably see a lot of new talented artists. Can you tell us which artists we have to watch out for in 2010?
There's a whole new generation of young deejays and producers in the ex-Yugoslavia countries that really deserve an opportunity: Sinisa Lukic, Vladimir Acic, Beltek, Alex Long, Andrew Technique, F.Sonik, Ian F and Tomy DeClerque are just some of those you should be aware of. They can't break out of the region just because they don't get enough media attention. This is the problem of whole region, from Slovenia to Serbia. I'm surprised big European producers don't notice this kind of talent although this guys live and work literally on their doorstep.
You did come very far in your carreer but I can imagine that even you have dreams. Do tell …
I do have special dream, but this is very personal thing so I'll keep it to myself.
The DJ-scene did change a lot over the last few years. People play with vinyl, CDs or on mp3 systems. What's your opinion on those changes and what do you prefer yourself?
I consider myself part of the vinyl generation, although this is a media of the past. I've tried everything from mixing tape cassettes until discovering decks and vinyl are the media I'm looking for. CDJs didn't really work for me so I shifted to computers quite soon. I believe computers are the media of the future. I'm sure you know you can play music from USB stick now on the CDJs, but that doesn't allow you anything more than performing with an audio, mp3 or wav file. On computers you can test new software and hardware solutions on a daily basis and the line of your work changes along. You can do more and more on the comps and I can't wait to see what future will bring.
Do you notice that mp3 sales are higher than vinyl?
Mp3 and wave files contribute the most to the sales figures. At least in my case but I think this could be the same for the most of electronic dance artists. Sure, there are still labels and artists that don't release their production as digital files, but that's not where trends are going.
What is your favourite spot to play and what's the specific reason for that?
I know this might sound cliché but I like home turf the most. I like to perform everywhere in the world, the parties and people I meet are always great, but there is something special when I play for my home crowd. After all this guys support me from my first steps.
What are your favourite three records that you are playing at this moment and can you describe why?
| | |
| --- | --- |
| 1: | Tomy DeClerque – "Planned History": a forthcoming release on my label 1605. He's been one of my favourite producers for a while, I play basically everything that he produces and this is one of his latest gems. |
| 2: | Piatto – "Echos": still unreleased track from young Italian producer. His sound, production, arrangements always fit perfectly in my sets, so he's another regular act on my play lists. I'm always eager to check out his new productions. |
| 3: | Miniminds – "Gateway": two young guys from Ireland that have caught my attention with the single "Overdose". This is their new release, which is even better than the previous one. It has some special energy that builds on slower techno pace. |
Is there something you would like to share with our member or is there anything we should know you?
No, not really. I like to keep as much personal data as possible for myself.
What can we expect from you in the next few months? Some nice gigs or some new studio work?
Both. I'm fully booked and I spend as much time as possible in the studio although I've already produced and scheduled my further releases 'till April 2010. I'm returning to some big Australian festivals in November after five years break from "down under". Hopefully people still remember me there.

And I'm doing North American tour in December. I have bunch of fresh tracks and remixes coming out in the next few months: I've just reworked classic 90's dance anthem Hablando by Ramirez; I'm remixing track for Oxyd Recordings and I've just rearranged Fergie's Exit People for my label 1605; I will release new singles on Dataworx, Hell Yeah! and 1605; and the most important thing: hopefully my new artist album will finally be released on 1605 in the early 2010.
UMEK
, thanks for your time to do this interview with Partyflock and I'm sure the Dutch people will enjoy reading your answers. And most important: we hope to see you back in Holland very soon!