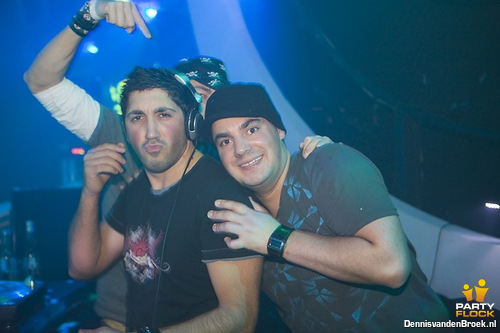 Saturdayzz
· 8 december 2007
Biografie
Wess Vall born in Belgium '82, with Italian roots, is not only the producer of the exclusive clubbing concept 'High Heels' where you get pampered with special performances and live shows, an array of female beauty and luxurious music, he's also a popular deejay.
At the age of 15 he got infected with the musical virus that hasn't left him since.
Wess Vall spinned at every well-known club in Belgium and Holland, on festivals such as Neverland, Supersonic, Tomorrowland
and Castle of Love
. You can find him abroad regularly for performances in Marrakech, Malta, Italy, Germany and England. He shared decks with Roger Sanchez, Erick Morillo, Daniel Bovie & Roy Rox, Eric Prydz, Tom Novy and many more.
It isn't easy to categorized him into one style, it's a combination of sexy (funky) house sounds, classics, some latin influence and his self-made bootlegs!
As long as it fits into one set and crowds liking it!
As his style of music, his songs cover a large spectrum of house styles as well, he produces what he feels. His first song 'Los banditos' anno 2007 still remains popular nowadays.
He is also well-known for his performances in exclusive lounge bars and beach clubs, for their soulful tunes and vocal deep house at sunset!
The future looks bright for Wess Vall. The launch of his first songs and music videos is imminent; especially his bootlegs from several vintage tracks who' ve been kept carefully locked for months, may be approved to launch as well!