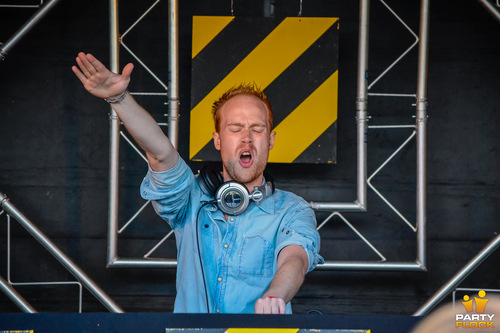 Indicator Outdoor
· 27 juli 2013
Naam
Martijn Pieper
Functie
DJ
Geslacht
man
Alias
Pleasure
Lid van groep
Declones
Geboortedatum
Leeftijd
30
Herkomst
Nederland
Genres
hardcore, hardstyle, industrial hardcore
Site
djdemian.nl
Aanwezigheid
Leden

+

Demian

DJ Pleasure

(21 jan 2010)
Biografie
It all started with early sounds of Hardcore in 1992. Like many people in the Netherlands Martijn grew up with banging bass of Hardcore this was the first contact with the harderstyles. In the years that followed he bought many cd's with this music and started paying attention at the DJ scene.
His first contact with the scene was at a friends house which bought just some new turntables and a simple mixer, together they spend many hours of spinning music and making online radioshows. In 2007 he bought his own equipment and started with a very addictive hobby.
He started with spinning Speedcore/Terror but switched quick to Hardstyle/Hardcore, he spend ages practicing with his equipment. But his efforts paid off and he did compete in the DJ Contest "Beste DJ van Drenthe" he became the 5th best DJ in Drenthe. After that he wanted more and became a resident at the
Beukhuus events
and JMS Organisation. For these events he played at several party's and disco's.