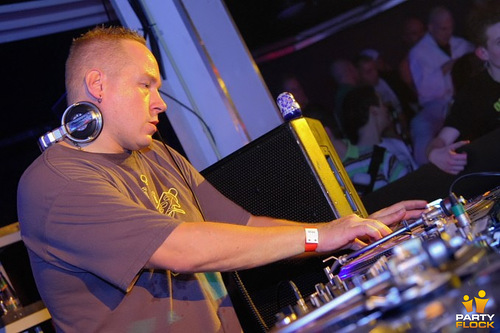 DJ Paul's Birthday
· 13 januari 2007
Party agenda Hard Creation
Decibel outdoor ·

the festival

5
1467

Beekse Bergen

Hilvarenbeek

Nederland

Beekse Bergen
Hilvarenbeek
Adaro, Adrenalize, Akira, Alee, Alpha Twins, Andy Svge, Andy The Core, Angerfist, Angernoizer, Apexx, Art of Fighters, Atmozfears, Audiotricz, B-Front, Balistic, Bass Chaserz, Bass Modulators, Bass-D, Benny Rodrigues, Bountyhunter,

en nog 164 andere artiesten →

Brennan Heart, Buzz Fuzz, Caine, Catscan, Chain Reaction, Chaotic Hostility, Chris One, Claudio Lancinhouse, Clockartz, Coone, Crude Intentions, Crypsis, D-Block & S-te-Fan, D-Fence, D-Sturb, Da Syndrome, Da Tweekaz, Darkraver, Dart, Dash, Davide Sonar, Deadly Guns, Deathmachine, Deepack, Deetox, Delete, Demi Kanon, Destructive Tendencies, Devin Wild, Diesel, Dissoactive, Dither, DL, Dr Phunk, Dr. Peacock, Dr. Rude, Drokz, DRS, Dustin Hertz, Dutch Movement, DV8, E-Force, eDUB, Endymion, F. NøIzE, Frequencerz, Furyan, Genius, Ghost, Gizmo, Goetia, GPF - Greazy Puzzy Fuckers, Groan-er, Guerrillas, Gunz for Hire, Hard Creation, Headbanger, Headhunterz, Hyrule War, I:gor, Imperatorz, Isaac, Jappo, Jason Payne, Jeff, Jerky, Joe, JP, Kasparov, Keltek, Korsakoff, Lady Dammage, Lars, LePrince, Livid, Luna, Mad Dog, Main Concern, Malice, Mark with a K, MD&A, Mind Dimension, Minus Militia, Miss K8, Mithridate, N-Vitral, Neophyte, Neroz, No-iD, Noisecontrollers, Noize Suppressor, Nolz, Nosferatu, NSD, Oldschool Modulators, Ophidian, Panic, Parkneger, Partyraiser, Pat B, Paul Elstak, Penta, Phuture Noize, Plug 'N Play, Predator, Prefix & Density, Primeshock, Promo, Psyko Punkz, Radical Redemption, Ran-D, Ransom, Rät N FrikK, Rebelion, Reckless, Regain, Rejecta, Requiem, Restrained, Rob, Ruffneck, Ruthless, Scott Brown, Sefa, Sei2ure, Shadowfact, Sjammienators, Somniac One, Sound Rush, Spitnoise, Stanton, Stinger, Striker, Sub Zero Project, Tatanka, Technoboy, Tellem, Tha Playah, Tha Watcher, The Melodyst, The Outside Agency, The Pitcher, The Prophet, The R3belz, The Sickest Squad, The Stunned Guys, The Viper, The Vizitor, Thrasher, Thrashmachine, Tommyknocker, Triple T from Italy, Tripped, Tugie, Tuneboy, Unexist, Unresolved, Vince, Warface, Wildstylez, Yves, Zany, Zatox, €LIT€
3 waarderingen
22 opmerkingen
Hun remix van thrillseeka

super vet!
break of down superrr nummer

creators of the core niet te vergeten

We wont have it zeker een geweldig nummer
Jij mag omdraaien als je dat wilt.­
De dame voelt niets voor omdraaien.­
Ik, geregeerd door psychokinetische krachten.­
Er is niet zoiets als gemeenschap.­
Nee, verdelg, vernietig.­
Niets, absoluut niets mag ons glorieuze project vertragen.­
Een soort moet boven alle anderen overleven.­
En door dat te doen zal het me tot boven de goden verheven.­
En door de duisternis:
Zal ik die kracht hebben!
harde creatie ftw!

Creators of the core

Hard Creation

Dikke plaatjes van neophyte &­
Panic!!
Lets get them all!!!