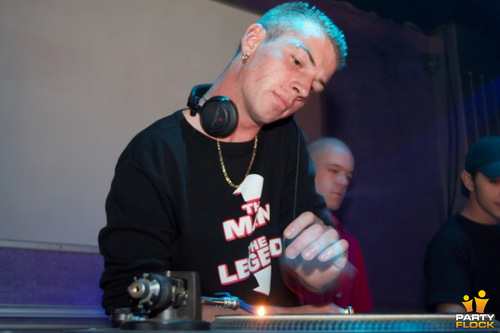 Dreamforce VII
· 10 november 2006
Biografie
[movie][/movie]
About 10 years ago I bought 2 turntables for home use only untill Mr. Sinister asked me to make a demo for fun he said.
From there the first booking was in on Fiday the 13th in the Starlight. After that booking, it all began to come, What's Wrong with my Brain, Braindamage, Limburg Hardcore, Catscan, Cityrave and many many more!!
October 2008 I had a private break for about 5 years, and last year (March 2013) I started once again, but then as DJ AND Producer.

A year have passed since I started again and the first release is in sight, probably the second aswell allready!!
I'm proud to say that my man Cemon Victa helped me a lot for support and feedback!!

But most important.... Just keep posted for more tracks, mashups and mixes!!!
Party agenda Minddestructor
29 waarderingen
11 opmerkingen
:Dzekers goed

Donkey exists from now on also