Paul Oakenfold
is een bezig baasje: touren, produceren en mixcompilaties maken alsof het niets is. 'We Are Planet Perfecto volume 2' is zijn nieuwste compilatie en dus genoeg reden om Paul weer eens te spreken. Hoe het met Paul is, lees je hier.
'We are Planet Perfecto' volume 2 is coming up and we are very happy to hear that. How are you doing?
Good thanks. Just on my way to the Olympic stadium to watch some of the track & wrap wrap wrap wrap wrap wrap wrap wrap wrap wrap wrap wrap wrap field events – so feeling very patriotic and hopeful for more British golds!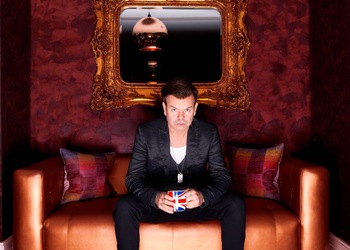 At the start of 2012 you brought us We are Planet Perfecto vol 1 and you did The Four Seasons mix series. And now another compilation. You truly are a busy guy, aren't you? How do select tracks for compilations like these?
Well We Are Planet Perfecto 01 was actually last year in 2011. I do one of those every year, but yes you are right about the Four Seasons albums, I have done two of those and still have the final two to mix. How do I select tracks for compilations? It's pretty easy, I get hundreds of tracks together that I love and I pick the best ones from those.
Also on the compilation are a lot of Oakenfold productions. Could you tell us a bit more about the Oakenfold exclusives that are on the compilation?
The album is full of many Perfecto releases from not just me but also all the other hot names that are currently shaping the sound of the label in 2012.
Can you tell us on what kind of journey 'We Are Planet Perfecto vol 2' will take us?
It's a journey of pure energy, melody, great songs and kicking drums.
Any personal favorites on the compilation?
I love them all! Otherwise I wouldn't have chosen them!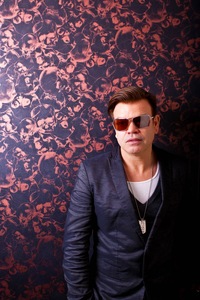 A lot of people are wondering how you work in the studio. Do you have certain habits when producing a track or....?
When I'm at home I usually start in the studio about 9am and work till say 8 pm. As far as the process of making tracks is concerned: it's different every time. Sometimes you start with a vocal and build the music around that, sometimes you start with a drum beat or a melody. I try to keep the process varied.
You are in the business for a really long time and you've produced for famous artists like Madonna and even did the soundtrack for the Swordfish movie. What's the work process like when you are producing music for a movie or work with a pop music artist?
Making EDM is very different to working on a film score. When you make a track you work to bars and a timing that is more uniform. In film the images dictate where the changes occur and what happens in those changes is decided by what is going on in the film and the mood you need to create.
How was the Winter Music Conference in Miami this year? Are you in the Netherlands this year for the Amsterdam Dance Event?
Miami was great. Really busy as you'd expect and the vibe was really hot. Yes, I will be at ADE for most of the week.
You have a lot of fans and we are part of that large group of fans, but do you have favorite dj's or artists that you like to go and listen to? When we look on your I-Pod what kind of music are we going to find there?
I have so little time at the moment to listen to music so when I do it, it tends to be promos.
How do you support new talent?
I support new talent by signing to my label and booking to play at my shows.
The summer season is coming to an end. What did the it bring you? Where have you played during the season?
It's been an amazing Summer so far and an amazing year in general. I've been everywhere in the US, the UK, Europe and I'm just now about to have two weeks holiday in Ibiza and play a few shows for Armin & Armada while I'm there. And I have my Four Seasons tour in Australia coming after that which is going to be amazing. It's been a crazy year, I think by the end I will have done about 240 shows.
What is yet to come in the rest of 2012? Any gigs in particular you are looking forward to?
Yes I'm looking forward all of the shows coming up. I think Ibiza is always special and Australia will be great.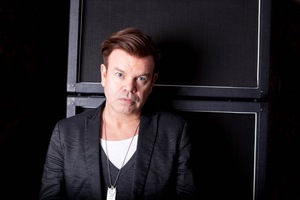 Which are your top five tracks of the moment?
1. Will Atkinson "Darker Shades of Black" (Blazer remix)
2. Poncho feat. Maxi Trusso "Please Me" (
Paul Oakenfold
remix)
3. Stereo Wildlife "Throwing Stones" (Eshericks remix)
4.
Talla 2XLC
& Robert Burian "Drums of Ganesha"
5. Richard Beynon "Keep me Alive"
How is your label Perfecto doing? Any exciting releases coming up?
Great. Yes, we have my new compilation We Are Planet Perfecto out this Friday and my Four Seasons box set album out in November and then there are loads of killer singles across Perfecto and Perfecto Fluoro - see the five examples above!
Any last words for your fans around the globe?
See you on the dance floor!