Er zijn een genoeg dingen die je dagelijks doet: opstaan, ontbijten, werken of naar school. Daar is eigenlijk geen voorbereiding voor nodig. Het zijn de onverwachte dingen die het leven zo speciaal maken. Ik werd helemaal wild, toen ik te horen kreeg dat ik Paul van Dyk in levende lijve mocht gaan interviewen. In een luttele 15 minuten kon ik alles vragen aan deze grootheid. Maar wat voor een vragen ga je stellen? In ieder geval moest zijn nieuwe album "Evolution" ter sprake komen en de rest, dat lees je hieronder...
Hi Paul, your new album called 'Evolution' is ready to take over the world and you're back in Amsterdam, after we've missed you on the Amsterdam Dance Event last October. How are you feeling?
Very good, thank you. It was not possible for me to be here last year at the Amsterdam Dance Event, because we had to be in Asia at the same time.
For many people you're a living legend. Who inspired you to be an extraordinary dj/producer?
First of all, thanks for all the compliments. I don't know. When I was a kid I used to listen to the radio and obviously I grew up in East-Germany and that was the only way for me to connect with the whole world. Music actually played an amazingly important role in me growing up, especially electronic music, which is the early stuff I heard in 1985 already. When the wall went down, I went to all the clubs in Berlin and I became one of the biggest fans of electronic music. I started dj'ing because I really loved this music. Just did some tapes for my friends and one of my friends passed the tape on to a promoter. So that guy is responsible for me actually being a dj. I would have never really done that. And little later I had the chance to be in a studio for the first time. This was when I realized that it is even more intense that way. It's not just choosing the records that you really like, it's making them! And this is when it all came together. It is not that I'm inspired by one person, I'm inspired by a lot of artists and their approach towards what they do. For me it's about this really intense moment when you hear something and it's like 'wow". People from Placebo to Linkin Park, from David Bowie to
Nick Warren
, from
Sasha
to
BT
, it's all over the place. All these people, you know, are people who do so damn straight forward what they do, that's inspiring! And it's one thing that drives me as well. When I go to the studio, I have an idea in my head, I've worked on it and it's all coming across. That's what music is to me, it is a very intense experience.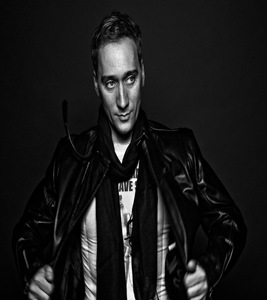 How do you stay on top of your game? What do you want to achieve in the next few years?
Not trying. If you make to much fuss about, let's say, the DJ Mag Top 100 or some of the other stuff. Basically all you want to become is a number, you're not creative anymore, if that's your goal. For me the most important thing is that I deliver music that people actually enjoy. For the most important thing is when I play I give 100%. That all the power, love and enthusiasm comes across, when I play. This is what's really important to me and this is what I do. What I'm saying is, I'm not trying to be this or that, I'm trying to play electronic music in the best possible way. And when a lot of people appreciate it, I'm the happiest Paul on the planet. Right now the album is coming out and I'm touring all around the world, play the music and bring the music closer to the people. That's my immediate goal. The other thing is just making music, that's what drives me. It's my passion.
After the tragedy at the Love Parade, you produced a track together with Armin van Buuren and Paul Oakenfold under the 'DJ's United' alias. Does Germany need a replacement for the 'Love Parade'? What do you think is good replacement/alternative for the 'Love Parade'?
I don't think the Love Parade itself needs a replacement, because the thing is I always said there were three "Love Parades". There was the first one, which was the tiny one from the beginning till 1994. Then obviously it became so big, that a lot of people that hadn't anything to do with electronic music came to the Parade because it is a phenomenal happening. And then it grew and grew. And this when the Love Parade had an important element included. It was getting political. So many people came together, all with different cultural backgrounds, completely different religions and they all had a good time together. A very positive vibe, without any violence. It was a phenomenally positive sign out of Germany to the rest of the world. And this sort of the second part of the 'Love Parade'. And the third part is the very sad part, when a fitness chain in Germany called "Mc Fit" bought the rights of the 'Love Parade' and used and misused the 'Love Parade' as their marketing vehicle to brand their own studios. And they're also responsible for the disaster that actually had happened. So I wonder what a replacement would be like. What would it be? If I would be responsible to come out with a concept in terms of being out on the streets of Berlin, I wouldn't do a parade, I would make a great streetfestival. With different stages and different places. I would come with some sort of open-air funfair about music. For everybody.
Let's talk about your new album. It's called 'Evolution'. How did electronic dance music (EDM) evolve the last decade?
The things is electronic dance music started as a very small subculture and now it's the biggest music culture in the world. Wherever you go on this planet, you will find people who love this music. And this is something that definitely has changed, it's be biggest part of the 'Evolution'. And the other thing is the technology is actually handy these days. I remember producing my first music with an old little Atari. You had to pray: "please switch on today". It's not like the Mac: "Bing, bong and there it is". It was very different back then. That's basically a big evolution. On the other hand what also evolved is the way that people consume music these days. Go back ten years, we didn't have I-tunes. Or how people communicate with each other. We didn't actually have Facebook, we didn't have Twitter, we didn't have all that just till a few years ago. All those things have changed and are part of an "Evolution". This is what I wanted to reflect by naming the album that.
Speaking of technology. You use a lot of technology when you're playing. Laptops, a keyboard, a mixconsole. Do you even miss something? Or is there something that can be invented to make your performances even more spectacular?
Not right now to be really honest. The set up that I use know is the perfect combination of me being able to use my passion for dj'ing, together with the passion for being a musician. I can play everything live, I can remix everything live, I can do everything and change everything right on the fly. When I feel this loop I have to play 8 bars longer, I play it longer. If I feel it's too long, I just shorten it. If I like the break being longer, because the crowd is freaking out, I play the break longer. This is the thing that makes the experience of electronic music so much more intense. When you play a cd, the track is finished. You have the certain elements that are there. I can play a track, as a breakbeat version, because it fits the moment. This excites me and I'm able to do this right know. At the same time, I didn't think that technology would allow me do five years ago. I don't know what's going to happen in the next five years, what I can do then.
Compared to your last artistalbum 'In Between', how has your sound changed? Does a new album require a new approach? How did you start producing new tracks for 'Evolution'?
It's a logical progression further on. I grew, I had more experience than I had five years ago. All of that is reflected in the album. Something that is really special about the process, about how the album came together, is that I took the composing process on stage. I just explained how I play on stage. I had a layout of a track with a bassline and I thought I'd play a string or patch in a different way. I saw the reaction of the crowd and I altered it a little. It became more intense. I basically composed in front of my audience with the direct response of my audience. Or I played a pianoline and people went totally crazy, or they didn't. Then I played something else. The whole composing process which I took on stage is why tracks like "Verano" and "Symmetries" feel really lively. They happened exactly that way. With "Symmetries" I played the piano and I thought that it's really cool, but it needs some more. And this is when I recorded the piano and had the pattern running, went to the next level, changed the sound and played that massive hook. And then everybody went freaking out. And then I knew that this is the thing I want to do and I composed it in front of the people, which is a really intense experience.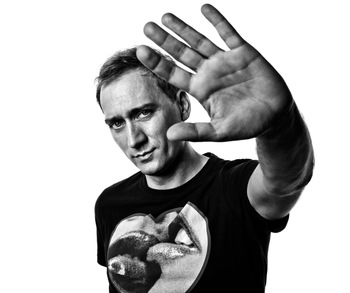 'Evolution' features many collaborations: Austin Leeds, Arty and Ummet Ozcan to name a few. How do you work with those guys? Does everyone has a specific role in the studio, when producing a new track?
For me, I don't believe in marketing driven collaborations. When a manager tells you should work with that popstar and then we sell more records. I don't think that is the way it should be. I need to have something in common with these people. Like most of it, sharing the passion for making music and for music in general. All the people I've worked with, I did have something in common with. It's a very self creative process, it's how we work. It starts with a coffee or an orange juice and you talk about what we are going to do, what are the ideas. And then both ends start to work on things, then you start putting ideas together and then things starting to look like a piece of music. This is sort of what happened. How crazy those creative processes can be, you see on "Sun after The Heartbreak", which is a track on the album. I think it is 148 or 150 bpm now, it has this drum & bass feel to it. It started out like a proggy house track with a 130 bpm. Arty and me felt that it could be something else, it can be more intense. Arty is coming from the tranceworld, I am coming from the tranceworld and the creative process allows us to do something completely different. And so this drum & bass piece comes along. This is one of the most important things of making music, don't put yourself into any limitations, don't have any boundaries. Just do the right thing for the track!
Nowadays every album is followed by a remixalbum? Which dj/producer would like to remix one (or more) of your new tracks?
Seriously, there so many phenomenal electronic artists out there. I can serve a lot of artists to do a remix for me. From obvious ones, Armin and I, we've known each other for such a long time and we respect each other. I'm sure we come along and Armin we remix a track a one point. But also there is this guy in Germany called Brian Brainstorm, which makes drum & bass orientated tracks and dubstep (in the real way of dubstep) tracks. The small cool brother of drum & bass, rather than the corky electro house thing. He has done a remix for 'Eternity", which is absolutely mind blowing. I just love it and I could see him do some more remixes, because he is crazily talented. So it's like from all sorts of rangers. Again I enjoy music and It doesn't really matter what is connected to it.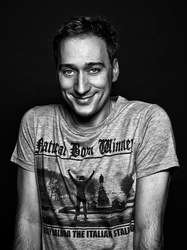 If you have the possibility to give a "Lifetime achievement award" to a dj/producer, who would that be?
The problem is if you give that award to a dj, I think his career is finished. Right? We should give it to someone we actually don't like. I'm not mentioning anyone. Hahaha…I think we should wait a little while….
Any last words for the Partyflock community?
Well, first of all thanks for all the support in the past and hopefully in the future. When I play in the Netherlands it's always very special. From the early days when I've played the small clubs in The Hague to the big festivals I'm doing here. To one of my favourite locations in the world which is the Escape in Amsterdam. It's always absolutely phenomenal and thank you very much for supporting me, see me and see you very soon.