Ask any dance music aficionado to name a few artists who have been pivotal in building the dance music scene as we know it today, and chances are pretty big the name of
John Digweed
is among the first three. With a career spanning nearly two decades, John has been of tremendous influence on the global progressive house scene both now as in the early nineties, while at the same time being on a never ending quest for opportunities to take it to the next level: although his sound is still firmly rooted in progressive grounds, John isn't afraid of breaking new soil as evidenced by both his own recent, tech-fueled releases as the output of his acclaimed Bedrock label, which provides shelter to acts such as
Guy J
,
Abe Duque
,
Quivver
and
Timo Maas
to name but a few.
But instead of going over the numerous milestones John's career path is marked with, it would be much more interesting to focus on the here and now. Hot on the heels of some brand spanking new studio output comes the second installment in the Structures series, aptly titled
Structures 2
. Last year's
first edition
garnered rave reviews the world over due to its next-level take on progressive, which eventually resulted in the compilation winning Beatport's prestigious Community Choice Top DJ Mix Award. Structures 2 takes a slightly different direction in terms of musical content but is still well worth your cold hard cash if you're into sophisticated progressive with a bite. We recently sat down with John to chat about this release, his Bedrock label, and his plans for the future…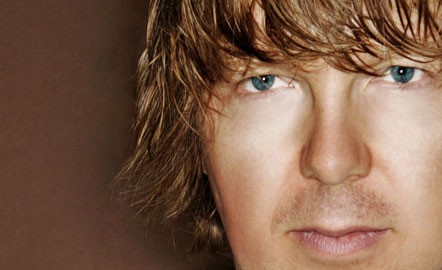 Hi John, thanks for taking the time to do this interview. How have you been lately?
The summer is such a busy time with so many great parties and festivals that it's non-stop traveling at the moment, but I love what I do and I can't imagine doing anything else right now.
You've just released your latest compilation: Structures Two. In your eyes, how does this second installment differ from the first edition?
It's quite different to be honest. This time I chose to make a down-tempo chilled out CD for CD1 and CD3 features 10 exclusive Bedrock tracks unmixed for DJ's to play out.
The second disc serves as a snapshot of a gig you did at Los Angeles' Avalon club. Why did you specifically choose to include this mix in the package?
That's because the gig was a really special happening. I record all my sets but this one really stood out for me so I wanted to include it in the package.
Which tracks on the release are your own favorites?
Guy J's Lamur AM version. I absolutely love it.
Will the Structures compilation be a yearly release from now on?
Let's see. People seem to like the first two but it's always good to keep things moving and changing.
Your own label, Bedrock, is among the top-ranked labels in the world. Can you reveal a bit of how you assure consistent quality output? What criteria does a Bedrock release need to meet?
Well, it's taken a lot of hard work to get where we are but I always look for interesting sounding tracks that work on the floor. Next to that, they need to stand the test of time as well. I spend hours and hours each week listening to new music.
What more can we expect from the label this year?
Watch out for some great releases from Alan Fitzpatrick, Oliver Lieb and Maxime Dangles and loads more over the next few months.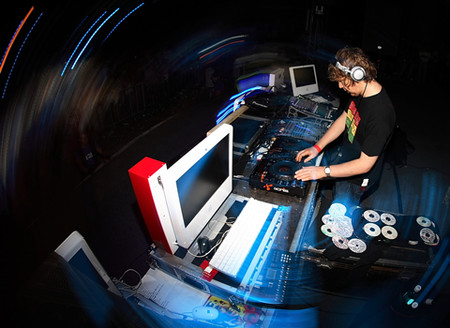 On the production tip, you've been working alongside Nick Muir for many years. Can you reveal a bit of how you guys work in the studio? What do you consider are each other's strengths?
Nick is a fantastic musician and producer and I have a great ear for what works on the dancefloor. I work on loops and grooves on the road then we go into the studio and build from that. I love working with Nick as he is such a great all round talent.
This one's for the gear geeks… If we'd take a peek into your studio, what would we see and what has changed in terms of gear over the years?
Well a lot more virtual synths are used by Nick and myself now and they take up a lot less space too!
Bedrock's obviously going to be present during this year's Ibiza season. What can we expect from you and the label and at which club(s) will you be performing?
I will be playing at Space 4 times, then there was the Bedrock party on August 12th, and I will be playing alongside Carl Cox on the 30th.
You're performing at a club and for some very bizarre reason the crowd isn't responding. What would be your 'get out of jail' record?
It doesn't happen that often for me thankfully, but if it did the key is not to panic and slowly test a few different tracks and see how they react to those and get them back on your side.
We'll be seeing you soon in The Netherlands, since you're playing at A Day at the Park. What are your own expectations for the festival?
I heard so many good things about this party and I am very excited to be playing this year!
And what can we expect from you, do you already know more or less what kind of set you want to play?
No not yet. It's better to start playing and let the set come out of you. If you plan it and it doesn't work, then what do you do?
You'll be playing alongside Carl Cox and Dennis Ferrer, two other big names that have been in the scene for quite a while. Are you looking forward to seeing these guys? And how is your contact with other artists in the scene, anyone you're really close with?
I have not met Dennis before but I have known Carl for many years. He really is a top bloke who loves what he does when he plays out and it really shows.
What more can we expect from you later this year? Do you have any special projects lined up? For example will there be a Bedrock 13 release at the end of the year?
We're still working out what we are doing. I'm not sure about no. 13… might be unlucky?
http://www.johndigweed.com
http://www.bedrock.org.uk/