Hey Danny, how has 2011 been for you so far?
Non-stop but incredibly good fun!
You have just got back from Miami, how was it this year? What were the highlights and best parties for you?
I didn't venture out unless I was playing, so took it pretty easy this year. My highlights were my Dig Deeper party, and the unbelievable Freaky Tikki boat party with
Cassy
.
Did the separation in the conference and the festival make much difference for you?
I think my party could have been a bit busier but I'm not complaining - I think there were a lot of parties affected by the separation. I thought the vibe and the people who came to the Dig Deeper party were amazing.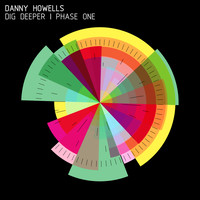 We have seen you have your compilation Dig Deeper: Phase One which released on april 4th 2011. It contains a lot of styles and tracks, 43 in total on the whole package, a lot like your Dig Deeper marathon sets – how long did it take you to compile the compilation and select which tracks to use?
The label's been going for a couple of years now, and this is the round-up of Phase One so I'd have to say the whole thing's taken a couple of years! Most of the music from the producers on there, other than myself, has been coming in over the last year or so. The actual mix took about a week to get right.
Do you still see the relevance in releasing physical music such as compilation CDs when the world has gone 'digital' with MP3's and downloading straight to iPods?
Well I'm only releasing this album as a limited cd as even though the majority of people are happy with downloads, whether legal or illegal, there is still a minority that like to have something for the shelf and who want to hear it in the best sound quality possible so yes, it is still relevant. Just not as much as it used to be.
It is a hard time for labels in this day and age but you seem to have built an ethos into not only your label but whole dig deeper brand and DJ sets. What would you say has been your crowning moment with the Dig Deeper project so far?
The nights have nearly always been great fun and a chance for me to stretch out a bit. I think the crowning moment/s with the label are the support that people have had for it - if I just did it for sales, I'd have stopped on the second release! Random people all over the world tell me they like a certain track or something, and it's just nice to know that people out there are paying attention to it and playing the releases - that's the most rewarding part for me.
You have had a solid career as an international DJ since the early 90's, how have you seen the industry change and do you have any predictions on where it will be in the next 10 years?
Well when I started out, it wasn't an "industry" as such. Booking a DJ was done on the phone with the DJ himself, accommodation was usually someone's spare bed, and getting music meant spending days on end in record stores. It obviously changed a lot in those 20 years, especially from a technological point of view, but in many ways things are kind of getting "back to basics", so to speak.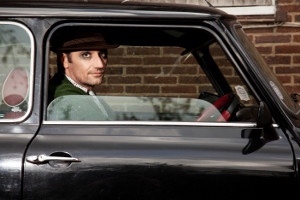 You started DJing alongside John Digweed at the Bedrock parties and have gone on to DJ at some of the biggest events and festivals around the world. Is there a stand out gig for you where you felt like 'wow, how did this happen?'
All throughout the last 20 years. Just this year alone, there's been about 15 "wow" moments. And even though they're "wow" moments, the elation is so short lived because you immediately think that this is not gonna be beaten. Until the next one comes along out of the blue!
You have obviously traveled a lot in your career, what are your favorite places in the world? Where would you (if anywhere) like to settle down in?
I'm very happy in London, and doubt I'll ever move from there. I love New York, Tokyo, etc - the usual places, but I can't imagine I'll ever move abroad.
Finally, what do you do with your time off when you are not DJing and working on music?
I usually allow myself a few hours a day for essential things like Coronation Street, Eastenders and playing with my animals etc - then it's usually back to trying to find new tunes!