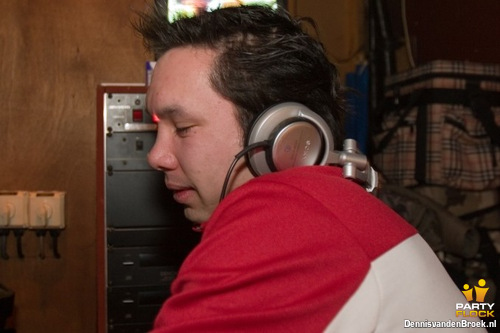 Clubb xxtra
· 24 februari 2006
Biografie
Rick Charles first manned the decks at the young age of 15. He started in a bar that was owned by his parents.
When the resident DJ didn't show up one evening the manager of the bar asked DJ Ricky if he wanted to spin the wheels instead of the resident DJ. Rick jumped at the opportunity.
After Rick played that evening, the manager was impressed with Rick's mixing skills and asked him whether he would like to be the resident DJ of the bar. Rick agreed and that's how it all started.

Beside DJing at the bar Rick also visited several clubs throughout Holland to gain inspiration and see what other DJs did to please and move the crowds.
Rick Charles came in contact with DJ Jean, the resident DJ of Club IT in Amsterdam. At the time the most famous club in Holland.
Jean was amazed by his skills and it wasn't long before DJ Jean asked Rick Charles to take over the wheels of steel on Friday's at the IT Club.

This really kicked off Rick Charles' (formally known as " DJ Ricky") DJ career and especially after playing a set at the famous radio station 'Radio 538' his agenda got busier and busier. He performed at many clubs and events and played with some of the biggest DJs.

In 2001 Rick Charles made a big change in his style of music. He wanted to put all his passion and emotion into Techno music even though that meant giving up a commercial breakthrough. He made the decision to follow his heart.

Beside DJing Rick also began dedicating more time to producing records. Over time many of his own productions and remixes were released onto CDs and well known compilation CDs.

In 2003 Rick Charles participated at a famous Techno DJ contest in Amsterdam called 'Twstd'. He won this contest.
This was a great boost for his career as a Techno/Techhouse/house DJ. Many more appearances followed at some of the biggest indoor and outdoor events and clubs in Holland and abroad

n 2007 Rick Charles became a dad and he wanted to create a stable home for his two sons. This meant that his DJing and producing career was put on the back burner.

In 2009 DJ Rick Charles decided to rekindle his DJing career. It wasn't long before he was approached for some demo's of his work and consequently he was signed to the UK label 'Plastik Philosophy' in the autumn of 2009.

In the short period since then Rick has appeared at the world famous 'Pacha' in London, 'The Driver' London and is due to appear in conjunction with the Hed Kandi label at the renowned 'Honey Club' in Brighton.

2012 looks to be a very busy year...

DJ Rick Charles, back in business!
Prepare to be blown away by his techhouse/techno tunes and amazing beats. DJ Rick Charles is ready to woo the crowds around the globe. Warning! His tunes can cause involuntary feet movement!
Party agenda Rick Charles
1 waardering
| | | |
| --- | --- | --- |
| | Row Sunshine: | Ik ben gelijk je fan geworden! de draaikoning van amersfoort |