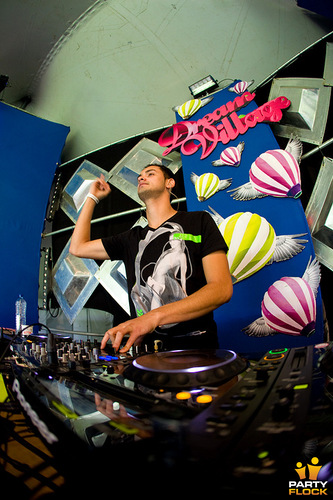 Dream Village
· 28 augustus 2011
Naam
Roy van Deursen
Functie
DJ
Geslacht
man
Geboortedatum
Leeftijd
33
Herkomst
Nederland
Genres
electro, funk, house, minimal, techhouse, techno
Site
dominicsilver.com
E-mail
bookings@dominicsilver.com
Aanwezigheid
Lid

DominicSilver.com

(15 aug 2017)
Biografie
Dominic Silver, was born as Roy van Deursen on April the 1st in a small town near Breda, the hometown of many great DJ's such like Tiesto.

After being raised with music, Dominic started at a young age to organinize his own birthday parties in the way he tought it would be banging. Fact is, he was only 6 years old when he started to provide the visitors with music.

When he went to high school, he kept on develop himself to a higher level. By providing his schoolmates with music on the highschool parties, Dominic got comfortable with al lot of different music genres, and eventually he could call himself an all-round DJ.

By visiting many clubs in the weekends, his personal netwerk in the scene grew very fast and his motivation became bigger and bigger to become a large name in the scene. This is where the love and passion started to be serious, this is what he wanted to do for a lifetime!
Uitgaansagenda Dominic Silver
Sterrennacht

Studio76
Etten-Leur
BIGGI, Del Rocca & Amore, Dominic Silver, Franky Dux, Marco Kanters, Masquraid, N'Rollers, Party Captains, Peter Heijmans, Ralvero, Rogue Zero, Yoeri Labée