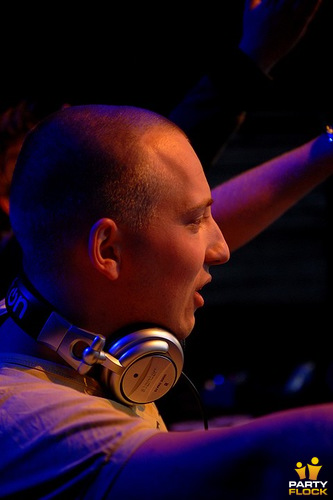 Watch out!
· 15 augustus 2008
| | |
| --- | --- |
| Naam | Sander van Rooij & Leon Sterring |
| Functie | DJ, groep |
| Geslacht | man |
| Oud lid | |
| Groepslid | |
| Herkomst | Nederland |
| Genres | hardstyle |
| Site | wantedonez.nl |
| Aanwezigheid | |
| Affiliatie | 1 |
Biografie
Wantedonez consists of Sander van Rooij and Leon Sterring. They met at school in Rotterdam where they studied multimedia designing and soon discovered that they shared a same taste of music: hard-dance.

At this point Sander was already a resident DJ in a local club. When Leon organised a party in his home town he asked Sander to play a set with him and because of the fun they had on stage playing at this party they decided to start up a project for DJ'ing and producing. 'Wantedonez' was the name of this project.

At first their main style was jump but soon the hardstyle virus took over... After meeting hardstyle legends Deepack they send them some demo's. The tracks were played at some events but weren't ready to be released yet... And where this would be a big disappointment for some, it was a motivator for Sander and Leon.

Spending even more time in the studio perfecting their sound, Sander's solo project Desnar took off with releasing his first EP (2H2H) on Hardcopy Recordings. Not so long after, Wantedonez finally got the result they wanted for the first release with both an euphoric (Watch Out) and a raw (Deep) track wich were played at some big events and supported by some big names in the scene.

Today Sander and Leon are more motivated than ever before to make new tracks that are even better than the last ones.

You'll hear much more from Wantedonez in the future.
4 waarderingen