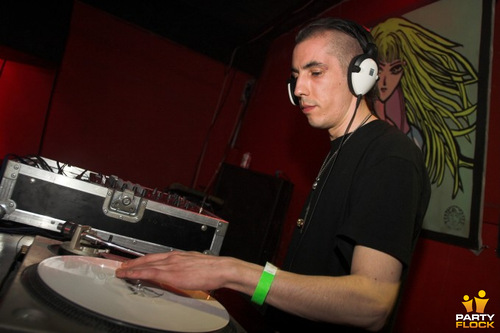 Beter kom je niet
· 13 augustus 2005
| | |
| --- | --- |
| Naam | Olivier Picard |
| Functie | DJ, producer |
| Geslacht | man |
| Geboortedatum | |
| Leeftijd | 46 |
| Herkomst | Frankrijk |
| Genres | industrial hardcore, terror |
| Site | striking-wave.com |
| Boekingen | audiogenic.fr |
| Affiliaties | 3 |
| Lid | Joshua (Fr) |
Gekoppelde leden (zichtbaar voor beheerders)
Biografie
Joshua is the french icon of industrial and dark Hardcore. His unique style, filled with heavy and melodic atmospheres, has shaken the dancefloors of the biggest raves across France. Creator of the Striking Wave and Dark Temple labels, this charismatic artist has been in demand for his talent as a Dj as well as a compositor. Since 2001, the release of his three CDs mixed, "Pack Uwe 100", "Spleen" and "Saevus", has permited him to get the respect and the fidelity of the public.

After numerous 12 inchs on prestigious labels like Uwe, Epileptik or Audiogenic, he released his first album, "Sombre Harmonie" (2003), in partnership with the Uwe label. This album made him become one of the important compositors within the French Hardcore scene. Joshua came back on Audiogenic with his second album, "Prohibited Love", which was more dancefloor than his last one, and gave a better view of his personal style and his originality.
Recensie
Joshua - Saevus
· 12 december 2004
Joshua leidt ons met zijn nieuwste mixcompilatie van rauw en industrieel naar snel en snoeihard. Een aanrader voor de liefhebber.
3 waarderingen
6 opmerkingen
joshua