Morgen viert Paul Sparkes de vijfde verjaardag van het door hem geïnitieerde concept Floorplay in
Club NL
. Partyflock kreeg de kans even kort met hem te spreken over deze mijlpaal en ook over zijn huidige productiewerk!
What does this Thursday hold for you, Paul?
I'm working in my studio today, working on new stuff. I have to also mix a one hr set for my
Paul Sparkes
Selection show, which is syndicated all around the world on various platforms including 4play sounds, Bollywood Radio and Beyond and Kittikun. I'm working seven days a week right now, as the summer approaches.
Production-wise you are releasing an incredible amount of new music lately, including Soul Body EP on legendary NYC label Nervous. Please describe the process of creating this EP.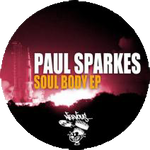 The EP consists of four tracks, 'Soul Body', 'What Is It' and 'The Eech', including the instrumental version of 'The Eech'. It was six months in the making. 'The Eech' took the longest as I moved studios twice during that period of time. A lot of time was spent bouncing files around and tweaking. The vox was discovered by my assistant. Both versions are great, summer bouncy techy tracks – I also like playing the vocal versions as it's a little deeper. What Is It was a track that I returned to many times to get that low end punch and depth. I just really wanted it to stand out in quality and power. It features a very simple but effective vox. Soul Body, by contrast, came together really quickly. I had a period of time where I was working basically all night in the studio, till about 7am. I slept for a few hours and then returned to it at about 11am and was delighted that it still sounded so good.
You are the promoter and founder of Floorplay. The organisation reaches a huge milestone this month on 25th May - half a decade is a long time in clubland. What do you have planned for the fifth birthday?
Danny Howells
plays an extended set this Saturday on 25th May. We had the honour of having Danny play for us twice before at Sunday matinee shows in 2010 and 2011 and it's great to have him back. Those previous gigs were across the city at
Studio 80
, this time we are at
Floorplay
's home,
Club NL
. Basically I'm so happy to have Danny playing such a cool intimate club, and he has agreed to do an extended set. I'm very excited to see what Danny can do with the room energy wise over the course of the night. We have had some great guests in the past, Omid 16B flew in, and we had Spesh from Bedrock drop in from San Francisco last month.
Why did you start the Floorplay as a concept?
The protocol for Floorplay was all about the music, as cliche as it sounds. I used to do many guest slots but was frustrated that the person before me, either another guest DJ or a warm-up DJ, would not set the tone right for me to do my thing, or carry on after me and totally change the vibe – it wasn't a good fit. Now I have complete control over the night, from the other DJs, to the design of the marketing, the feel of the venue, everything.
You are becoming known for five hour sets after playing many of them in 2012, including internationally and quarterly at Floorplay. How do you approach the planning of such a set?
It's a long process. A lot of time is obviously spent selecting the music, and then it all must be learnt after that (where are the breaks, where can the transitions best be placed, etc). I'm into discovering what the intonation rhythm-wise is in a track, not just whether it's in tempo/key or not. And post production keeps it fresh, always using edits (expanding a break for instance) and effects and acappellas over the top as well. Actually, most 'post' production can be done on-the-fly now.
You recently played at SWSW festival in Austin and also completed a number of US tours in recent years. How is the current scene Stateside?
EDM is big in the US of course, but it's hard to judge how big really. I don't think it affects the underground that I operate in at all. I don't think EDM is necessarily a bad thing though. EDM can be good for what we do if the people who listen to it then filter on down to the deeper stuff and discover less obvious and commercial producers and acts. The big acts seem to come and go – most of my peers have been DJing for 15-20 years.
What do you have in the pipeline release wise?
My new one is called 'Yeah Detroit'; I just got the masters back this morning and its sounds incredible. I also have a track called Girl Orange. There are a number of tracks waiting to go, including Spiritual Thing and Late Nite Lide. It's a case of getting them onto the right labels, and working with people who are as serious and driven as what we are - they need the love and attention to get them out in this seriously crowded (digital) market.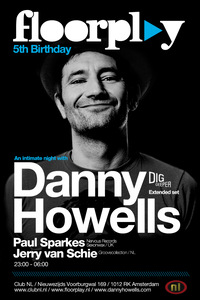 Where is the underground?
Everywhere. Every city has a good underground dance night new. It's getting better and better. The quality of the music is rising, sound systems are improved and a new generation comes through. I don't buy it that it's not as good as it used to be.
What's coming up for you for the rest of 2013?
Lots of new productions, tours to UK and back to the USA and Russia. Floorplay will continue to grow. Just keeping up the hard work.
Paul thanks for speaking to Partyflock today!
Anytime!