Het is zo'n artiest die je niet zomaar elk weekend ergens in een Nederlandse club aanschouwt. Hij heeft in 2012 zelfs bijna niets uitgebracht in voorbereiding op zijn
12x12 series van dit jaar. Aanstaande vrijdag kun je hem zien in
AIR
en Partyflock kreeg de kans hem in aanloop naar We Love Amsterdam te spreken voor een update over zijn muzikale plannen en we vroegen zijn mening over Amsterdam!
How has 2013 been for you so far?
Pretty amazing to be honest. Firstly, I've been releasing an EP every month as part of the 12x12 series and the reactions have been great. Then I recently signed to ThreeSixZero/Roc Nation which has opened up a lot of doors to new projects, mostly here in the states. Play It Down itself has also been doing really well with great new releases from
Oliver $
, Dansson,
Sqim
, O&A... it's been a great feeling to continue to find young talented artists to support.
What was WMC like for you as a whole this year? What was your craziest experience there?
One of the best! I've been going for the last twelve years. The first years I went, Dave [Switch] and myself used to sneak into parties before they started because we didn't really know anyone and couldn't afford the $100 to get in. Then came the hype with our stuff and going to Miami was crazy and now all of us who've been going for so long feel a little like older statesmen. But it's nice, knowing most of the djs and promoters there. It's a great time to present what you've been doing and also meet up with everyone. The best show I ever had there was about four years ago, I was playing from 5-7am outside at a club called Pawnshop and when I started it was dark and no one was there...after about 30 minutes the sun was coming up and the place had about 2,000 people going nuts. After that set I got a US agent and was asked to do the Get Physical 'Body Language' compilation. For everyone, certain sets are important, I guess at the time I didn't realize how important that one was.
Your 12x12 series is a very interesting project. How did you end up with so much finished music in the first place?
I spent most of last year releasing hardly anything in preparation for this; at first it was going to go out as a straight album and then it felt like it made more sense to release as an EP every month, as all the tracks are dance floor oriented. It also means things don't get missed. As the series does better and better, I have started working on new tracks for it. You never want the quality to go down.
What will be the benefits of releasing material each month both for you as an artist and for your label?
It just gives people more time to listen to each release. For my label manager it's hard work as I'm normally finishing tracks the week before release and as they have to come out on the 12th, it's always close to the line.
Are you looking forward to your show at AIR in Amsterdam? What can the crowd expect from you on the night?
I've always had a great time playing at
AIR
. I never do a playlist, so you'll have to come to the show to know what I'll be playing. I normally choose my first track about thirty seconds before I play! (Laughs)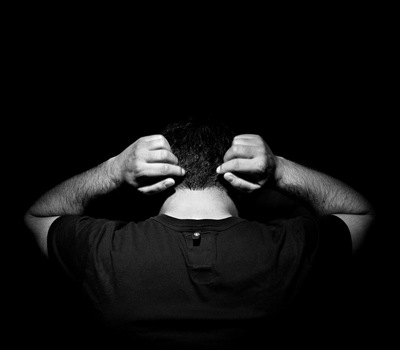 What do you think of Amsterdam as a city? What is your favourite thing about here / thing you are most looking forward to during your stay?
Honestly, Amsterdam is all about the people! I love the vibe everyone gives here.
Have you got any plans to bring your Made For The Night events to Holland at all?
Yeah, we've already done a show at
Paradiso
last year with
Black Rose
- live (
Henrik Schwarz
& myself),
Derrick Carter
and
Oliver $
. We were slightly worried because it was a Thursday night, but we ended up with over twelve hundred kids going nuts. Good times. We'll be back later in the year for sure.
How much involvement do you have in the scheduling of your Made for The Night events around the world?
A lot! They're curated by me so I'm doing a lot of the work to get everything set up.
What is your biggest challenge as a label owner in today's climate?
Same as it ever was; making sure you release the best possible records.
What is your biggest gripe with the electronic music scene of today?
I would say it's in pretty good shape!
What other projects are you working on throughout 2013?
Right now the focus is on 12x12, Made For The Night shows and Play It Down but lots of things to report about after the summer, including some artists I've been producing in the studio.