Matt Darey
, een man met vele gezichten en een rijke discografie vol verschillende stijlen, vond het nu toch weleens tijd om een debuutalbum uit te brengen. Uiteraard zijn wij zeer benieuwd hoe het Matt vergaat in zijn dagelijkse leven en natuurlijk willen wij graag meer weten over zijn nieuwe album 'Blossom & Decay'.
Hey Matt, your new artist album is coming up. How are you feeling? Happy with the result?
Yes, it feels great to have my debut album finished. I took my time for it over the last couple of years untill I finally had something that reflected my diverse taste in Electronic Dance Music.
Past
You've been active in the dance music scene for a long time, but can you tell us how you got involved into music?
I came from a musical background. Everyone in my family, my two brothers and my parents played an instrument. I wasn't into the idea of being a classical musician, just wanted to be in a rock band. At the age of eleven, it looked like they had a lot more fun. I started as a singer in a band at the age of fifteen, then later on I went to my first EDM event and had a lot of fun, so much that I changed genres overnight and started making drum & bass. That led me onto getting a six album deal with Warner Brothers and Sire Records.
What has been your worst job, before you became a dj/producer?
I never really had a worst job, because as soon as I finished being a student, I got a major record deal. I was a part time barkeeper as a student for a while, which was actually a blast.
What did you want to be when you grew up?
I think very early on, an astronaut or something like that, but at the age of 11, I wanted to be in a rock band.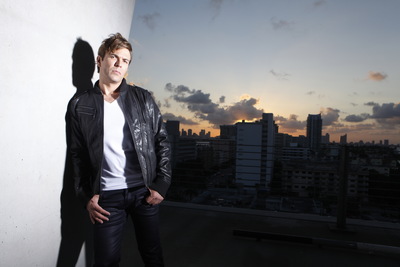 What's the worst club you've ever been to?
I think probably when I was in a band, We used to tour the universities all around the UK, we played some dingy clubs, but still had fun.
What's the best piece of advice you've ever had?
Do what you want to do!
Your career is enormous, but what is the personal highlight of your career?
I guess milestones were having my first top 40 pop chart record, it was a house track. I then went on to have about eighteen or so top 20 tracks which were either remixes or my own productions under various aliases, each one was equally a buzz to me.
What's the best record you've ever made?
Well if 'record' can mean album, it's got to be 'Blossom & Decay'.
Have you ever been arrested? And if so, what for?
No comment haha
Present
Your new album 'Blossom and Decay' is ready to conquer the world? Can you tell us what the story is behind the title of the album?
The title track is called 'Blossom & Decay', The original lyrics I wrote, were about the cycle of life, in a kind of indirect way, I teamed up with Catherine Porter from New York and kept the title, but I put a different spin on the lyrics.
You are a very experienced producer. Tell us: how do you start producing a track? Any tips and tricks for new upcoming talents?
A lot of the time I'll start with just thinking about the song, 90% of the tracks on the album are vocal songs. I think if you get that part right, everything else should be good, a song is timeless, especially a fit doesn't rely on production only. On the Blossom & Decay album a lot of the tracks started with string arrangements , piano and guitars with some kind of beat. If you have a great song, it will always stand up on its own, then you can start working the beats and the sound of now.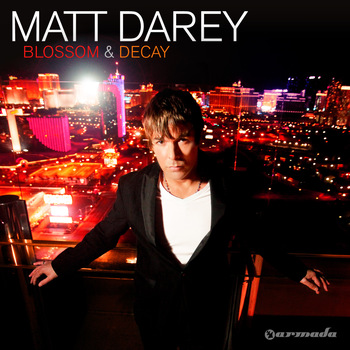 Did you aim for a specific sound? Did your sound change over the years or the way you appreciate music?
Over my career, I've produced everything from guitar bands to classical strings and within EDM: breakbeat, house, trance and progressive, The album is a mixture of all these.
Do you have any personal favorites on the album?
Yes, quite a few, the title track 'Blossom & Decay', because it was a new sound for me. 'See The Sun' is a track I think everyone's into, one of the house tracks, 'Too Far' is getting great reactions too.
How do you get inspired?
You just got to be in the mood, usually its when I'm in the studio back in London or looking out at a nice view. I spend a lot of time up in the mountains, to chill.
Which of the following do you prefer to work on a track? On an aircraft or in the studio?
I always finish tracks off in the studio but I do try to make tracks on the plane, nice view out the window, makes a long haul flight fly by.
Do you have any favorite dj's/artists to go and listen to?
Not really, I tend to like one or two tracks from an artist, lots of different ones. When I go out I prefer to go see dj's like
Sasha
or
Hernán Cattáneo
Which dj/producer do we have to keep an eye on?
Again, there's so many new and upcoming talent I like, but usually they make one or two tracks I'm really into and several that maybe I'm not into. If you listen to my Nocturnal Radio show, its mostly new music from new names on the scene.
In what way do you support new talent?
For the last six years I had upcoming producers as guests on my Nocturnal show and the first hour of the show is mostly new talent. I just find it the most interesting, new people, fresh sound and approach to the music.
What do you collect, except music?
Experiences, I will try anything once!
What's the coolest thing in your house?
The hot tub, also my favorite place to chill!
Future
Dance music is exploding in the US right now, how do you think dance music will evolve in the next ten years?
It always goes in cycles, I think it will grow, then maybe a new sound will come and keep it a live or people will start listening to rock bands and hip hop while EDM comes with something new.
What can we expect from Matt Darey in the rest of 2012? A follow up of your Nocturnal mix compilation?
Yes I think the next will be a follow up to the Nocturnal compilation, but the main focus will be touring and making new music.

The summer is always hectic for a dj. Where are you playing the rest of the summer?
I'm actually in Ibiza right now and staying for a while, just spun a party last night, kind of an album launch thing. Think I'll hang here for a while.
Is there anything you would like to achieve in the next fifteen years?
Just making good music and enjoying the ride
Any last words for the Partyflock community?
Check out Nocturnal, my podcast on itunes or soundcloud, The music is amazing, I think a lot of you will get hooked.
www.mattdarey.com