A State of Trance 550 is alweer even geleden, maar staat nog op ons netvlies gebrand. Op dit trancefestijn had ik het genoegen om
Markus Schulz
te mogen interviewen. Maar ja daar sta je dan met één van de grootste dj's op deze planeet. Kijk je naar links zie je
Cosmic Gate
en kijk je naar rechts zie je
Sied van Riel
. Kortom iedereen stond te trappelen om alles te vragen aan de crème de la crème van de dj wereld. Teveel te vragen en te weinig tijd! Binnenkort mogen we alweer genieten van Markus zijn aanwezigheid tijdens Electronic Family.
Hi Markus, you've got quite a busy schedule: The release of your new mixalbum, a killing dj-schedule, the Winter Music Conference in Miami, A State of Trance 550 and an exciting summer coming up. How are you feeling?
Surprisingly not tired at all. I feel full of energy. At the end of last year I was really tired and I almost had a burn-out. I took some time off and found some new inspiration and through that I feel recharged and ready to rock through 2012!
Los Angeles '12
Why did you choose for Los Angeles? Do you have a special connection with the city in particular?
Dance music is blowing up in the United States and the whole world is take notice. For me Los Angeles is the epicenter of it all. I've had so many amazing gigs in L.A. in the last few years. We chose a city that really inspired me this last year. Los Angeles and everything that is going on, not just in Los Angeles, but also in the rest of the United States really needed to be represented. And just like I said Los Angeles is amazing, but it is also a representation of everything that is going on in the States right now. It is truly an incredible time, people totally rejuvenated the scene and that's awesome.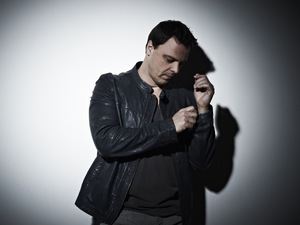 Do you think that there is a transition going on: Dance music flying over from Europe to the United States?
Well, You what it is, it feels like what's happening in the U.S. right now, what happened to dance music in Europe in 1999. It's happening 10 till 13 years later, but it's that same kind of feeling. It's just blowing up so big. Dance music has always been big here in Europe, but it's finally blowing up crazy in the United States.
What is the most inspiring part of Los Angeles?
The fans, but it is not just the Los Angeles fans. People are coming from all over the area. When I'm playing in Los Angeles not just local fans show up. The local fans are incredible, but people fly in from all over the U.S. San Francisco has an amazing scene, San Diego, Las Vegas, Phoenix and so on. People from all over fly in to Los Angeles. I've also been inspired by cities that people can fly in from all over to go party there. The cities that have their own little communities are cool, but cities that host other communities are really special. So to me that is one of the things that stands out.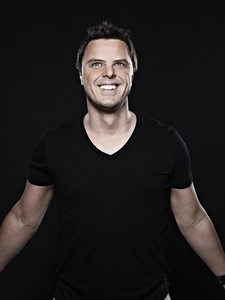 How do you start working a compilation like this? What is the starting point?
I have a few producers that I'm really close with. I reach out to them, say that I want to do this years compilation and what kind vibe I want to have. And then I work directly with the producers. I don't go to Beatport, download the top songs, mix them together and say: "Here is my compilation." I have had a hand in every track on the compilation. Artist and Repetoire, help to produce the track. Micromanaging each track that's on the compilation.
We know that you love to make intro's. On the album are two intro's under the San Andreas Soundlab moniker? How do you came up with that 'catchy' and how do always make such a stunning intro?
I'm very big on theatrics. And think of the opening of a Broadway play or something. And the beginning of all my compilations need to feel like the curtains are opening. So when I go in the studio to work on intro's, that's kind of the idea that I have. I have this mental image of the curtains coming open, lights starting to come on and I just take that kind of image into the studio when I make the intro's for the compilations.
With Los Angeles '12 did you aim for a specific sound?
Many people were expecting me to do a lot of pitch bending and pitch shifting. The sound in L.A. is so unique, but also diverse. One of the things that I wanted to do is surprise people. Not doing the thing that people expect that I'm going to do. To me I wanted to give a deeper sound, which also represents Los Angeles. To make the Los Angeles community proud was my biggest goal. Like I said people expected two cd's with a lot of pitch bending tracks. It seems like that a lot of local residents are into this pitch bending sound when they play. But I have always been inspired by the heritage of the more legendary parties and clubs that have been going on there for years.
Winter Music Conference Miami
How was Miami?
Miami was amazing this year. I live in Miami, so it is always great to host everybody. And this year, one night I had twelve people sleeping over my house. Every couch in my house was used and we even had to buy some sleeping bags. We had an amazing time! Really got a lot done. We launched the new Coldharbour nights theme, which was a great success. This years Winter Music Conference was a huge success.
What's your favorite place to dj in Miami.
Club Space is like home for me. I've been playing at Space for a long time. I used to go to Space as a clubber and one of my very special Winter Music Conference memories is from 2001. I was on the dancefloor listening to
Danny Tenaglia
, on my left was
John Digweed
and on my right was
Carl Cox
. Club Space is like home, I was a clubber there, I've played there as a dj for a few parties and I've became a resident there. And now I hosted my solo night and the closing party this year at Space. It is a very special place for me.
Schulz Music Group
Something new, something fresh, please tells us more about the Schulz Music Group...
Well there are some really talented artists who I've been working with during my career, but I've always felt like that I can help a lot of these artists a lot more than I do right now. I signed a few of them and looked at their growth and development and I've helped them along the way. One of the guys, Khomha is going to be a huge star in my opinion. I think he is an amazing producer and an amazing dj, but somebody had to get him out of Colombia. Somebody had to pull him out, but getting somebody a visa out of Colombia isn't easy. Another guy is
Mr. Pit
, a dj/producer who I've been working with for many years now. He is very consistent, but he has never been able to take that next step. I brought on a singer and songwriter Adina Butar and I think she is going to be a star too. So those three I've been really focusing on to take them to another level. Through all my experiences and all the people that I've met, I am able to help them grow and let them
Proceed
to a next level. The world deserves to hear them! These artists gave me new inspiration and I am no longer working for myself, we are doing this together.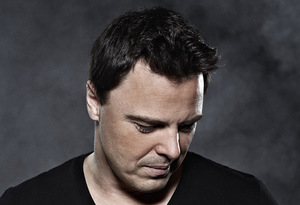 With those new artists is the focus on solotracks or collaborations with you? In other words, what can we expect from the SMG in the near future?
The goal is for sure to make a Khomha album, a
Mr. Pit
album and Adina as well. The thing I really want to do is to put them together and put them on the road for a Coldharbour Night. Let them see the world and let the world see them.
The Future
In what way do you think electronic dance music will change in the near future?
I just stick with the thing that I feel inside my heart and whatever happens, that happens. I just think that right now there is a huge movement going on and there is new energy in the scene. It's up to the new generation to take electronic dance music to wherever there taking it to. I don't think it is fair for us to say where it is going to go. We brought it here and now it is time for the youth to take it to another level.
We saw you breakdancing on a Youtube video, is that a new career move?
No, that's an old career move, I'm a retired breakdancer. I'm not quite as limber as I used to be. You won't see that quite often. I'm not going to breakdance in the dj booth. I will save that for random Youtube videos!