Na een release op het Subground label van de Italiaanse
Activator
wordt zijn muziek opeens opgepikt door hardstyle-Nederland. De Ierse
Lee Mac
staat op 18 februari van dit jaar op Nederlandse bodem voor zijn eerste buitenlandse boeking en al snel volgen Defqon.1, Tomorrowland en Mysteryland. Zijn eigenwijze muziek laat zich het beste omschrijven als een rauwe harddance-sound met electro- en techno-invloeden. Ook in het underground clubcircuit is zijn vernieuwende sound niet onopgemerkt gebleven. Thrash Base boekte hem op haar launch party in Amsterdam en wist tien antwoorden te ontfutselen van een man van wie we waarschijnlijk nog heel veel gaan horen.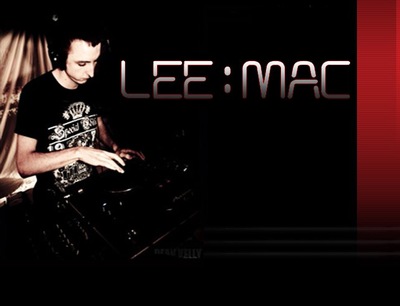 You were just a teenager when you first started DJ'ing, what did your parents think of your newly found hobby?
'Eeehm...I can't really remember. I don't think it was really a big deal. Maybe they didn't like all the loud noise. Haha!'
Tell me, you started producing in 2009 and you had your first official release in 2010. How did you learn so fast?
'Well I don't think I learned too fast. The first tracks I released in 2010 were a really low standard in production quality, but they were a big part of the construction of my sound. I'm trying to perfect and construct my sound all the time. I still think I'm a long way away from what I want. But I like that, because it means I'm still learning new stuff every day. Also I think it's much easier for someone to learn something quicker if they have a huge interest in it.'
You've had your very own sound form the start. Combining the sounds of hardstyle, electro and dubstep can be called Innovative. Did you create this sound during the process of music making or did you design it? In other words: did you plan to make something totally new?
'No I didn't really plan on making a totally new sound. I just tried to bring as much of my influences into the music that I'm making. I listen to so much different types of music, I find it hard to try fit all of my tastes into my tracks. Whether it be dubstep, early hardstyle, techno or experimental IDM (intelligent dance music). A lot of the time this can be frustrating but most of the time it's just fun to experiment. I still think I'm al long way off what I want to be achieving with my music but I know I'll have fun trying to get there.'
In February you played your first gig in The Netherlands (QULT). Have you had a lot of international gigs before? And how did you get in contact with the right people to get that gig?
'No I never played any international gigs before QULT. It was my first gig outside of Ireland. Really enjoyed it, it was an epic night. The guys from
Q-dance
and
QULT
got in contact with me and asked me to play at it. I was shocked that such a huge organization would have an interest in me and wanted me to play at their gigs.'
You have been booked on various Dutch festivals since. What does that mean to you personally and to your career?
'It means everything. I'm so
Excited
and nervous at the same time, I just can't wait. I used to watch videos and DVDs of
Q-dance
and
ID&T
festivals when I first started to DJ and listen to electronic music. I never would have thought I would be playing at those events. I still find it hard to believe now, I have to pinch myself every now and again, haha!'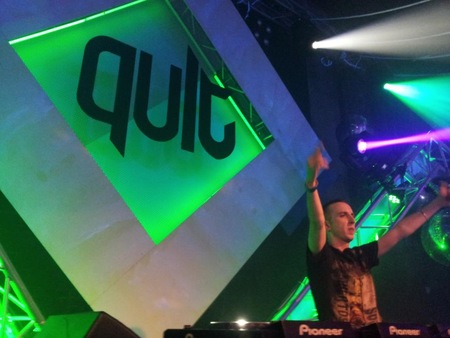 What do you think of the Dutch harddance/hardstyle scene?
'I used to love Dutch hardstyle, I basically grew up listening to it. It was my favourite type of music for a long time. I haven't really listened to it much in recent years. I personally don't think it has the same attitude as it once did. As for Dutch hard dance: I know there isn't a whole lot of hard dance in The Netherlands but what's there I love it.
Thilo
&
Evanti
and killing it at the moment with their Analogue is Dead label. It's probably the best label in hard dance. I'm also a big fan of
Fausto
and have been for a while. He's another huge name in the scene. I would love to see hard dance expanding in Europe and maybe someday get on The
Level
that hardstyle is at today.'
What are your dreams concerning your career as a musician? Who would you want to play with?
'I would love to make some really good experimental IDM and get a release on Ninjatune Recordings. It's my favorite (and best) electronic music label of all time. I would love to make a track with
Amon Tobin
. If I got the chance to do that my life would be complete, haha. He's definitely the best producer of all time, a pure genius.'
There are so many people around the world who want to be a DJ and you just did it! Do you have any tips for the kids?
'Make music! It's a very, very rare occasion that someone makes a name for themselves by just purely DJ'ing alone. Unless your someone like
Eddie Halliwell
and have extreme DJ'ing skills, you will need to start producing to get your name out there. It's the only way.'
Speaking about production, all producers have moments where they start building a track and get stuck on it. What do you do whenever that happens to you?
'Yeah there's nothing worse than hitting a wall when you are making music. I get a lot of writers blocks. It's horrible and I still don't really have a full proof plan of getting rid of them. Usually I will just take a good break and clear my head. The way
I See
it is, you can't force yourself to be creative. It either happens or it doesn't.'
Any favorite software/hardware when you produce those massive bass/synth lines?
'Most of the time I use Lennar Digital Sylenth 1 for my sounds, but I've recently bought Native Instruments Razor. I still don't know how to use it to its full potential yet, but hopefully I will soon. Other Effects plug ins I use are Camel Crusher, Sugar Bytes WOW and Dad Life Sausage Fattener but usually when it comes to effects I just use Ableton Lives plug ins.'