De uit Canada afkomstige
Max Graham
heeft een wonderschoon 2011 achter zich: zijn nieuwe Cycles compilatie, een scala aan producties en remixen en ga zo maar door. We blikken terug op 2011 en we willen natuurlijk weten wat wij kunnen verwachten van
Max Graham
in 2012.
Max, right before the end of the year you've released your new Cycles mix compilation. How does that feels?
Very good, it's always great to show respect to the producers that make this amazing music by putting them on (what are essentially my favorite records), but also amazing to share that with people by releasing a compilation like this.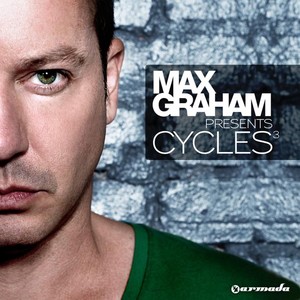 How did you've become a dj/producer?
Well, I became a dj first, back in the 90's playing hip-hop and top 40 dance. I became a producer years later as I wanted to take things to the next level.
What's more comfortable: Plane or the studio?
Well they are quite different, I would say first class on Singapore Airlines is more comfortable than the studio but Easyjet is less... Honestly I love traveling but being home in the studio is my favorite place outside of the dj booth.
Cycles 3 is the third of your mix compilation series. Does that makes the process of creating a mix compilation any easier?
Not really, I mean today it's easier because of Ableton and being able to download tracks you need digitally rather than buying the vinyl but the process of choosing the songs and programming the cd is the same as always. That never changes.
Any specific sounds you've aimed on with this compilation?
Only to be true to what I'm playing on Cycles Radio rather than try to be too upfront and losing my sound. I think it's a very accurate representation of what I'm playing at the moment.
One of the tracks on the compilation is "F.Y.C.". What does that mean?
Haha I joked that it meant "For You Canada!" but it actually means "F#$% Yo Couch" which was kind of an online joke with some friends, comes from a famous skit by Dave Chappele.
Another monster track is the remix Protoculture and you did for 'Grace – Not Over Yet'. How did this collaboration start?
Well, I posted on Twitter that this was one of my favorite tracks and Perfecto contacted me about the mix, I wrote a lot of the music then handed it over to Nate to work his bassline and drum magic. It came out well I think. We are and hope to have some in the new year.
Any spoilers you can give away regarding new exciting collaborations perhaps?
Currently working with Susana and Kerry Leva for release next year. It's sounding great!
You are still the proud owner of the Re*Brand label. What are the plans with label for 2012?
Well more
Protoculture
as well as building Steve Haines and Fadios. Got some new signings coming also but they are secret for now. Nate (
Protoculture
) is releasing a dj mix compilation of his past material and I'm pushing for him to do his artist album. Big year ahead I think.
Your last artist album was "Radio". Any news of a follow-up to this album?
Yes, in the summer 2012.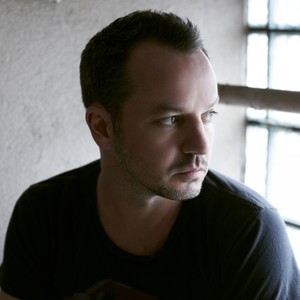 What do the next few months look like when it comes to DJ gigs? Any gigs you're particularly looking forward to?
Well have a Russia tour coming up with Armada in February as well as some US/Canada dates. Lots more just being worked out now.
Last but not least: what's your new year's resolution for 2012?
More yoga, less Twitter haha.