Voormalig label eigenaar, producer, 25 jaar dj én vader: William Nastri is het allemaal. Wat niet veel mensen weten is dat deze techno veteraan, beter bekend onder de naam
Billy Nasty
, met zijn Theremin boekingsburo in 1995 mede voor de vliegende start heeft gezorgd van artiesten als
UMEK
,
Marco Carola
en
Adam Beyer
. Tevens heeft hij in die tijd een plekje in het Guinness Book of Records veroverd met de eerste DJ mix cd ooit uitgebracht.
Zaterdag 3 september is deze pionier weer eens in ons kikkerlandje te bewonderen. Hij is namelijk één van de headliners op de nieuwe Techno stage van het classics festival Wooferland, tussen andere ouwe rotten zoals
Orlando Voorn
en
CJ Bolland
.
Who is Billy Nasty?
Born in London and I've been DJ-ing now for nearly 25 years! I first started DJ-ing internationally in the early 90's and played in Holland for the first time at
Mazzo
in 1992. Have regularly played in Holland ever since.
25 years, you've been around for a while. Do you think it was all better back in the good old days of house and techno music?
No I think it's not better or worse I just think the whole scene is different. It's much more global now where as at the start of the scene it was a lot more underground and not so globally recognized. But there's some great new guys coming onto the scene which keeps it exciting and constantly evolving.
So what do you think of the global techno scene nowadays?
I think it's doing well and it's nice to see that techno has lost the bad and negative reputation for being simply just dark heavy bang bang style of music for ugly gurning guys raving in a field with their tops off going through the Facial Olympics.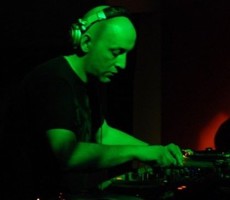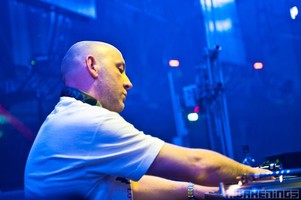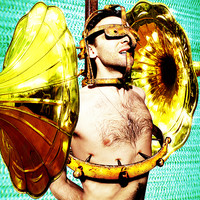 How do you combine the hectic life of a DJ with your wife and daughters?
As my two lovely daughters are now 14 and 12 they have their own diary and weekend commitments to deal with now. I find they are often too busy to fit me in nowadays haha!
Are they also into techno?
Yes of course but they are also really into indie bands like the The Kooks, The Killers and the Arctic Monkeys. They have come with me to the Rockit Open Air festival a few years back and they really enjoyed it but as they often say they definitely have their own style and taste!
Since the very start as a DJ you are connected with Holland. What do you think of the Dutch and their DJ's and producers?
I have always had loads of respect for the Dutch DJ's and artists. When I think of old Dutch classics like DJ
Remy
's Piano Power on Global cuts, Sterac's Secret Life of Machines LP,
Secret Cinema
's Straight Forward and
Speedy J
's early work, they were and are still seminal club classics! I've always had mad crazy love for the Orange and have many close Dutch friends, I even lived in Central Amsterdam for 9 months and loved it!
Why did you stop with your label Tortured?
I decided to draw a line under Tortured and Electrix at the time as I thought we had took the label as far as we could. Things were changing with vinyl and digital sales and as I only play records and not CD's or MP3's I decided to call it a day and stop whilst I was ahead. I often think about restarting them both so you never know what might happen in the future!
You already did two Wooferland gigs, one outdoor and one indoor edition in Paradiso. What do you think of Wooferland?
I really enjoyed both of the gigs. It's always a pleasure to play the
Paradiso
as it has such great acoustics and a fantastic sound, it's one of my favorite Dutch venues to play at along with the Gashouder. The outdoor fest was also a great experience cause it's nice to dig out all the old classics that inspired you to want to DJ in the first place.
Finally: if you could organize a wicked festival with unlimited budget how would it look like?
It would be called Nasty Fest, NastyStock or Record Fest and it would have DJ's playing records only and none of those week and sterile sounding MP3 thingys haha!