Over een paar dagen kun je hem gaan horen en zien in Utrecht, tijdens
030Fest
. Chris maakte voor ons even tijd om wat prangende vragen te beantwoorden!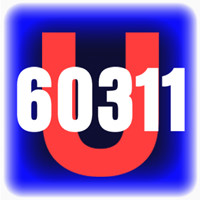 Can you tell us something about yourself, your roots and how you got into the music business?
I started when I was 13 when I bought my first turntable. My mother, at one point, said she would like to introduce me to a famous DJ (
Sven Väth
). We met back than in a famous club in Frankfurt – the U60311. He had his cocoon residency once a month there and at that particular night he played himself. At this point the techno scene was something completely new for me but when Sven started his set this huge wave of passion, inspiration and euphoria came over me, which I had never felt before. At this point I realized which direction I wanted to go from here.
Who's your favorite artist of all times and what's the best club or event in the world?
Hmmm well that's hard for me to say but regarding productions
Carl Craig
or
Moodymann
are definitely in the tops. Musically as well as personally Sven has of course inspired me a lot.
What do you feel are the big differences between the techno scene nowadays and the early days?
Well I am only 25 so I am still really young and didn't really witness the 'early days' but from my ten years in the scene I can say that it evolved and became more cultured and versatile. As a DJ you can now use everything from deep house to techno in your sets, which was not really welcome back then.
What do you think about the Dutch techno scene in general and do you see any differences between the Amsterdam and Utrecht scenes?
First of all you have a really big festival scene which I really like and it shows, that you can't get enough of listening to good music no matter if during the day or at night. It's really hard for me to spot a difference between those two cities because I don't play there that often. So I can't really answer this question.
Ever played a record twice during your sets?
It depends how long I'm playing but even if I play a track twice, it is a special track, which you can understand and is special to hear it twice. I would never play a 'sure-shot-track' twice!
You play mostly vinyls. What do you think about digital dj-ing and do you ever see yourself play a Traktor set?
Well you never know what will happen but for now I'm fighting for the existence of vinyl. Every time I'm listening to a laptop dj I'm getting bored after about half an hour because they mostly use the same few effects in the same moments and every track that's played will thereby be changed and put out of its original idea. If I was the producer and would hear what they have done to my production, which I have most likely worked on for hours or days – I would be pissed.
I also must admit that I am sometimes missing the story in the sets – it seems that it's all about 'hands up in the air' which is not the true essence behind the music. Celebrating this music that we love can go into so many different directions – not only that one.
Any new and exciting things planned for 2011? We hear you're doing the new Cocoon mix compilation and a tour?
Yes that's right. As every year I'm doing the Cocoon Mix Compilation including my favorite tracks of each year. For this release I'm doing a tour as well which starts mid June until mid September.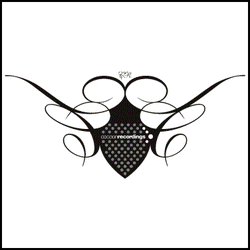 Let's talk about the Cocoon family. Can u tell us how u became a member of the family?
After meeting Sven in the U60 I was able to do my internship in the cocoon office. I got to meet the cocoon family and felt at home immediately. When Sven saw how dedicated I was to my work he was really happy and invited me to the cocoonclub. I had my first big DJ gig there. After that I played at Cocoon's Green & Blue festival which I did really well I must say – and from then on I was in the cocoon booking roster.
What's it like to work, travel and party with a man like Sven Väth?
He is such a fascinating person. Sven is a full-blooded artist and works which such love and passion, which I have hardly seen on anybody else. Also he is a big time perfectionist in every aspect. I have learned so much from him even if we don't see each other as much as we used to.
Talking about travel...as a dj you've traveled all over the world. This seems like a dream come true but we can imagine it isn't always as glamorous as people might think. What's the baddest experience or funniest story you can tell us about?
Never leave Australia directly after a long party, believe me...I thought it's the best solution so I can sleep the whole flight but I didn't realize that I was quit drunk and it takes a long time from leaving the party until actually sitting on the plain. Too long – after I passed the security check at the airport which was just luck because even I smelled my alcohol level I was finally waiting to board.
After one hour delay they told me it takes another hour and they repeated it two more times after that until they said: sorry but this flight is canceled because of technical problems, your next chance will be in seven hours! I don't remember which feeling was more intensE that I was so wasted or totally
Shocked
. I decided to change my flight for the next day and leave the airport. I asked the security guys where I could find the exit but they told it's not possible to leave the airport because I'm in the transit area. Shock number two!
Imagine I already changed my flight and I thought about lying on this uncomfortable airport chairs for he next twenty hours. No way! So I started to explain my situation and after almost one hour of explaining and discussing he finally let me go. I went back to my friends house which whom I spent my time there and they where just laughing so hard about what happened to me, that I started to laugh as well. We drank a glass of vodka and went to bed.
Looking forward to play at 030Fest?
Yes I do! I have to say that I love to play in Holland all the time because the party people are really open minded for to listening to my music and for sure they also know how party like crazy! I always have good time in your country.
What can the party people expect from you next Saturday?
When the stars are right – a magical day full of emotions, euphoria and last but not least – a great rave!