Hij heeft onlangs een nieuwe mix cd uitgebracht gebaseerd op zijn populaire radioshow 'Rush Hour'. Helaas staan er voor deze zomer geen optredens in Nederland gepland. Desalniettemin vonden wij dat deze meneer toch eens nader aan de tand gevoeld mocht worden. Was hij voorheen een 'outsider' in de door Europeanen gedomineerde trance-scene, inmiddels is hij duidelijk gearriveerd aan het firmament!
Het interview is in de moedertaal van de artiest gepubliceerd om zijn antwoorden zo correct mogelijk weer te geven.
Let's start of with Breaking News from the Lawrence camp. You have recently launched a new mix compilation series based on your popular radio show Rush Hour. This show is broadcasted by more than 120 stations worldwide, one of them being Digitally Imported (trance station). The first installation is due for international release in May. What can we expect from this new series?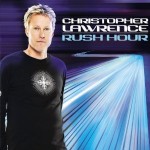 The new Rush Hour compilation series is an extension of the monthly radio show showcasing the best tracks from recent shows as well as some new surprises. There have been so many great tracks released recently that it was difficult to narrow it down to a seventy minute mix.
The release of 'Rush Hour' is supported by a world tour that will bring you to North America, South America, Asia and Europe. Any chance we get to see you in The Netherlands this summer?
It would be good to play in the Netherlands this summer as I have always enjoyed playing there. The events are always so well produced and the people are fantastic. Currently there are no dates scheduled but check out my schedule page on my website at christopherlawrence.com for updates.
Last year the first volume of Global Trance Grooves 'Two Tribes' saw the light. This mix compilation was a best seller in the USA. Are there any plans for a second edition? Will you and John '00' Fleming will be the hosts again?
There have been talks of John and I doing a follow up to the 'Two Tribes' compilation. John and I had a lot of fun doing that CD. It worked out very well because our sounds are very complimentary.
Back in 2004, you debuted as a producer with your first artist album 'All or nothing'. Your second artist album followed later that same year, 'Unhooked, the Hook Sessions'. Two in one year, and not a third artist album in six years now. How come?
Those two albums were supposed to have been released two years apart but because of legal complications between the labels, they two albums came out the same year. I have released several singles and remixes in the last six years including remixes for U2 and Enrique Iglesias.

'Lie to ourselves' (official musicvideo)
But the good news is, you have a brand new artist album coming our way! Release is due this Fall. Can you tell us the title already? Is it finished now or are you still working on the tracks?
I am currently working on a full length album with several guest vocalists including Stu Stone, Suzie Del Vechio, and Jen Lasher. Hopefully the new album will be ready for release by the end of this year. It has taken longer than expected because of touring commitments and relocating back in Los Angeles after having been based for the last three years in Australia.
Six years in between. Six years of technological development and musical shifts. There must be a different Christopher Lawrence sound on your new album. What can you tell us about that?
I would like to think that my sound has matured. I have also been influenced by the new progressive
Psychedelic
trance sound.
Will there be any collaborations with other artists on your new album?
Yes, with Dave Audé, who was recently nominated for a Grammy, and vocalists Jen Lasher, Stu Stone and Suzie Del Vechio.
What artist you have on your wish list to work with in the future?
It would be good to get back in the studio with John 00 Fleming. It has been a while since our last collaboration.
Which newcomers in today's dance scene do you specifically admire? And for what particular reason?
I like a lot of the new producers for keeping the music fresh. Some of my favourites are Sean J Morris, Jonathan Allyn, Magnus, Ben Gold, Psychoholic, Danny Powers and Steve Birch. My favorite new DJ is Ismael Rodriguez from San Francisco.
­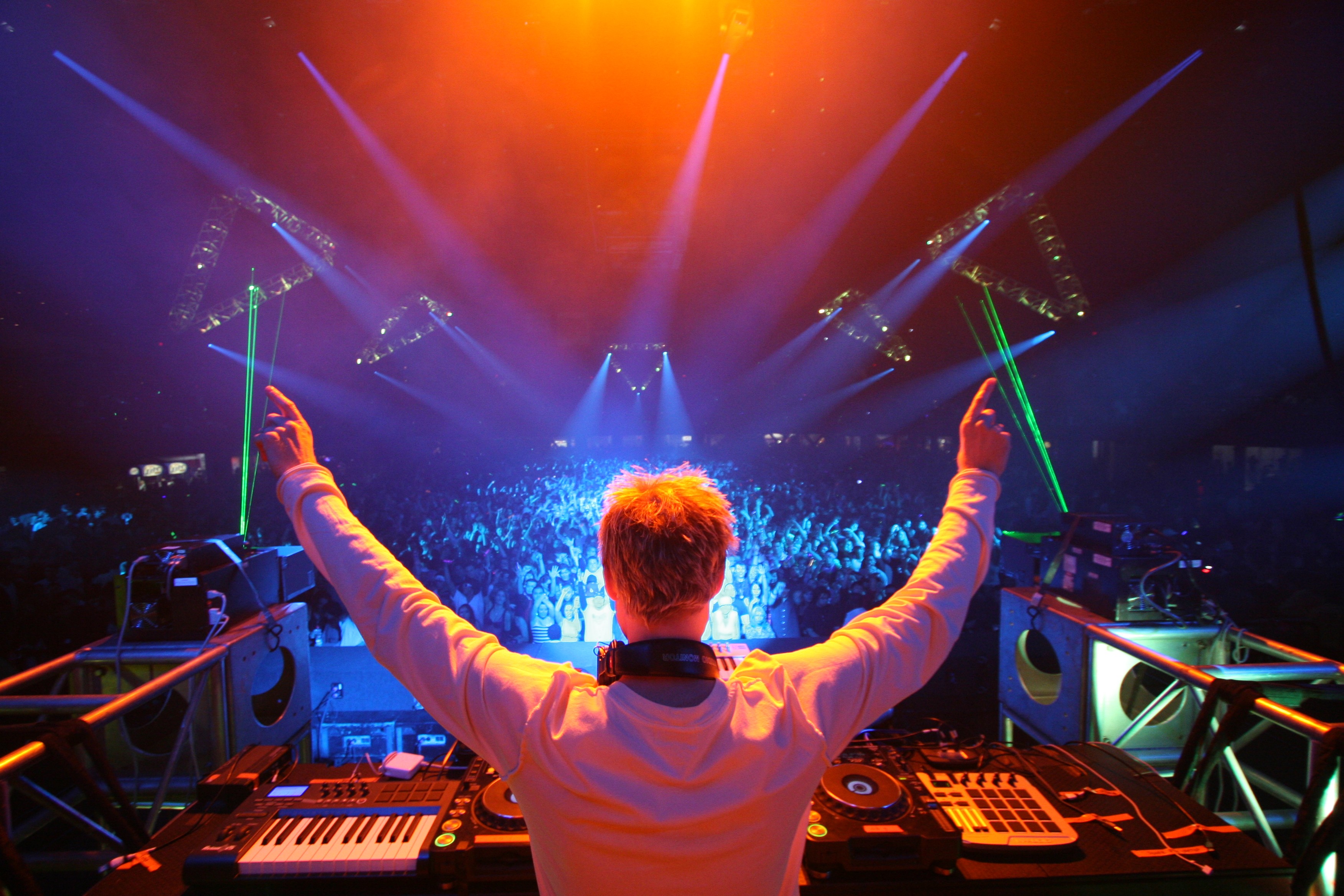 You reached the number 40 position of the DJ Mag Top 100 list last year and you once ranked number 4 of the world (in 2006). What does this list and your position on it mean to you?
It is nice to be recognized by your fans, but at the end of the day it really has no relevance to the quality of a DJ. I have heard some amazing DJs that are not even ranked in the Top 100. A number is nice but it doesn't make a DJ's set any better. Any DJ can be the best DJ on any given night.
Is your studio also equipped with hardware or have you, like many producers nowadays, switched to software and plug-ins entirely?
I still have one rack of hardware. There are some old 'faithfuls' that I always seem to go back to.
Speaking of the digital age, more and more tracks become available as download releases, with lower costs and risks for the labels. As a result, are there too many average-quality trance tracks on the market nowadays?
The digital age has certainly increased the volume and accessibility of music which is a very good thing but at the same time it has lowered the standards for the quality of tracks that are able to be released which does create a glut of average quality tracks. It makes it very difficult to go through promos and shop on line.
We all have our idols. Can you name us yours, inside and outside the dance scene?
Within the dance scene two DJs that I have the up-most respect for due to the the quality of their sets and their integrity are
John Digweed
and
John 00 Fleming
. Outside the dance scene my idol would be my brother Timothy. He is my younger brother but I have always looked up to him.
Do you consider the trance genre, including techtrance and psytrance, as a developing genre or has is it been standing still for the last years?
I still consider trance and it's various genres to be developing but you have to look to the underground sound. I will be the first to admit that the commercial and epic trance sound has certainly gotten stale but that is a sound that I never played and personally don't consider to even be proper trance.
And how will trance evolve in the near future, you think?
I have know idea. I wish I had a crystal ball.
Despite being one of the biggest and well known DJ's in the USA, you moved from your hometown Los Angeles to Melbourne, Australia last year. Your wife is Australian, did you move for family reasons or otherwise?
I moved to Australia almost three years ago mainly for family reasons but I was also unhappy with the political policies of the Bush administration. We are moving back to the US later this year because in the end there was far too much travelling involved being based in Australia. It was not the smartest move for someone that is on the road nearly every weekend. I was rarely home.
­

Your wife Sara Finlayson is also a DJ. The two of you perform as the electro house duo 'Mr and Mrs Smith'. Did you see each other so rarely, that you decided to do gigs together?
That is about the gist of it. It was the only way that we could spend time together. Actually we finally found a sound that we both were passionate about and it has worked out really well. We just finished a mini tour in the US between some of my solo dates.
You don't spin any trance in the sets you play together. How's that for a chance?
I love it. It is really refreshing to play a different sound. But at the same time it has increased my passion for the trance music that I play. I think when you do the same thing for too long you begin to take it for granted and it starts to feel like work. Now I hear the trance that I play with fresh ears and have a new appreciation for the power of the music.
Might there be a 'risk' of you also producing electro in the future, instead of trance?
If Sara and I began producing electro it would not be instead of trance but just another outlet. My heart will always be in the trance scene.
'October's Child', 'Attention' and 'Scorcher', all smashing club hits you scored, but not too recently. Can we expect a new single soon?
I have a new single called "Little Rush" that will be out very soon. The reduction in my productions is another casualty of my move to Australia. I was always on the road with little time left after producing my monthly radio show and trying to spend the little time that I had off with my family. Once I move back to Los Angeles I will have time to get back into the studio.
You have remixed the U2 hit single 'I'll go crazy if I don't go crazy tonight'. This bootleg remix received widespread support from many DJ's and radio stations and you decided to give it away as a free download track. Did it get many downloads and did you get any reaction from U2 themselves?
I was very happy with the way the U2 bootleg remix turned out and it got a lot of support and heaps of downloads. Unfortunately I never got a phone call from
Bono
telling me how much he liked it…or not!
What is the best DJing experience in your career? And the worst?
The best DJing experience happens for me every time I hear a cheering crowd at the end of the night. I still take every set seriously and appreciate the opportunity to be able to play the music I love to dance floors of incredible people around the world.
And the final question. Ten years from now, where will Christopher Lawrence be standing then?
In the DJ booth getting ready to mix the next track in.
On behalf of Partyflock, the biggest and most influential dance community in the Netherlands, thank you very much for your time and effort. All the best, in your musical career as well as your personal life, and good luck with the Rush Hour compilation and world tour!
Thank you for your support and the opportunity talk to the Partyflock community!
­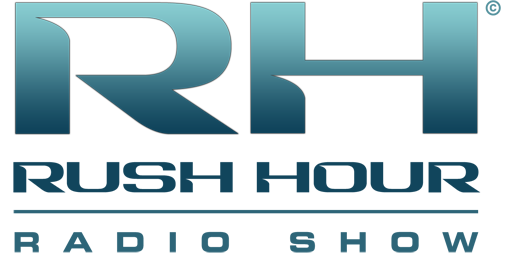 Check voor episodes en downloads van mp3 en podcast Rushhourradio.net
Door het zeer drukke schema van Christopher zelf hebben we lang moeten wachten op zijn respons. Daarnaast was de plaatster van de interviews op Pf op vakantie waardoor er helaas wat vragen en antwoorden in het interview staan die niet meer helemaal up-to-date zijn. Excuses hiervoor!