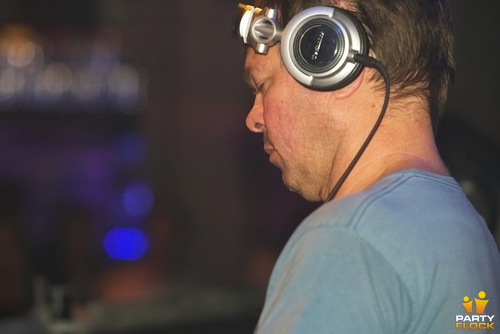 This Is™
· 28 April 2006
| | |
| --- | --- |
| Name | Pete Tong |
| Function | DJ |
| Gender | male |
| Birthdate | |
| Age | 57 |
| Origin | United Kingdom |
| Site | petetong.com |
| Presence | |
| Affiliation | 1 |
Reviews
All Gone Future Sounds – Mixed by Pete Tong & Reboot
· 21 February 2013
Met een redelijke vertraging wist Pete Tong's laatste compilatie de Partyflock burelen toch binnen te dringen. Ondanks dat de release al zo'n drie maanden geleden was, mag deze nieuwste telg uit de altijd zeer kwalitatieve 'All Gone' reeks niet onbesproken blijven.
Tomorrowland ·

The Story of Planaxis

3
227

Schorre

Boom

Belgium

De Schorre
Boom
3 Are Legend, Alex di Stefano, AMEKMAR, Andhim, Andrea Oliva, ANOTR, Astrix, Bart & Baker, Bassjackers, Ben Santiago, Blaster, Bollen & Fichtner, Boris Brejcha, Boston Bun, Bubba, Caspar, Claptone, Coone, Crisis Era, D-Fence,

and 103 other artists →

Da Tweekaz, Darren Styles, David Guetta, Deecoy, Deltano, Detest, Diego Miranda, Dimitri Vegas & Like Mike, Dino Lenny, Dominik Eulberg, Don Cabron, Dr. Peacock, eDUB, Franky Rizardo, Fred Hush, Freedom Fighters, Goetia, Gui Boratto, Gunz for Hire, Hamza, Hard Driver, Hatred, Hernán Cattáneo, Idris Elba, Iris Menza, Jamis, Jennifer Cardini, Jerrymore, JLN, John Askew, Joris Voorn, Jose Maria Ramon, Kagge & Bowen, Kiasmos, Kristian Nairn, KSHMR, Kungs, Len Faki, LNY TNZ, Lovely Laura, Maceo Plex, Mambo Brothers, MANDY, Markus Schulz, Martin Garrix, Matthias Tanzmann, MATTN, METAFO4R, Miss K8, MK, Mr Pig, Nakadia, Neon, Nicky Romero, Nico Morano, Nina Kraviz, Pablo Discobar, Peggy Gou, Pete Tong, Psytox, Quintino, Rakesh aka Blackjack9000, Rakka, Renaat Vandepapeliere, Richie Gee, Richie Hawtin, Rob Hes, Robin Schulz, Rupert Harvey, Sandy Warez, Sean Tyas, Seba Lecompte, Sei2ure, Sephyx, Simon Patterson, Smos, Solomun, Stephan Bodzin, Steve Angello, Steve Aoki, stranger, Stretch, Sven van Hees, Sven Väth, The Aston Shuffle, The Magician, The Punisher, Tom Hades, TRiXY, TWAN, Tymon, Ummet Ozcan, Unclesand, Uner, Until Dawn Music, Vandal, Vertier, Virgil Abloh, Warface, WARRIORS, Wildstylez, Zatox, Zeen & Myer

Ibiza Classics

9

Ziggo Dome

Amsterdam

Netherlands

Ziggo Dome
Amsterdam
Heritage Orchestra, Jules Buckley, Pete Tong
12 comments
Nee, Frankie Wilde is doof..­ Niet eens op PF terug te vinden..­

Ik snap ook niet helemaal waarom Pete Tong in de titel van die film staat..­ maargoed
Echt een mooie film idd!
Pete Tong, ook 1 van de beste trouwens!

haha, u people iz ook al fooled, check de wiki!

De Essential Mix
van The Chemical Brothers, Goldie en Factory Records