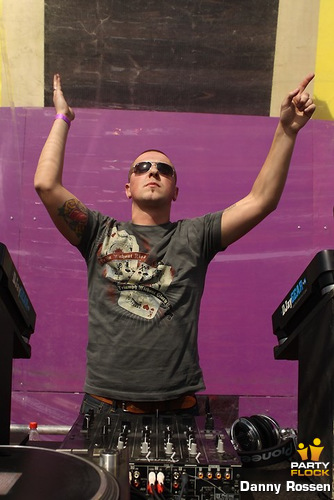 Harmony of Hardcore The Festival
· 22 May 2010
Name
Rick & Tim Rozema
Function
DJ, group
Gender
male
Member of group
past: Hardcore Blasters
Origin
Netherlands
Genres
hardcore
Bookings
mostwanted.dj
Presence
Affiliations

3

Members

50 % Of Nitrogenetics

(1 Sept 2014)

2XR-NOIZEakaNITROGENETICS

(4 Nov 2013)
Biography
Nitrogenetics
originates from the south of Holland called Limburg. Joining
Hardcore Blasters
in 2004. Signing at the Most wanted bookings agency and playing at the infamous "
Masters Of Hardcore
" event for the 1st time in 2009 opened many doors for them.. They are known for tracks like "Pledge of resistance" "Inside your head" "Melodic art" and "Mu-Sick" and ofcourse their Dominator 2010 anthem "Driven by fear" over the years they have created their own unique sound that everyone can recognise.. dropping their first album in 2012 called " Train of Thought" Melodies meet rawness, Instruments & choirs meet mesmerizing leads and kicks.
Nitrogenetics
is here to stay!!
Party agenda Nitrogenetics
61 ratings
160 comments
Bedankt voor Angry Tolerance feat Mary B & MC Ruud – Revolt Your Mind
(Nitrogenetics Rmx)

heldeee

zeker knalle op Emporium!
Nitrogenetics - Driven bij Fear