Hi Rich, thanks for talking to Partyflock today. Where are you in the world and what are you up to?
Actually I'm at home in Wales, I got back from LA on Monday, I was playing at Dreamstate with Giuseppe as PureNRG last Friday, which was pretty amazing, although it was bloody cold.
'Pure Trance V5' is out a-proper now. What have the reactions been like to it compared to the previous 4 albums?
Brilliant, the reaction to all of the albums couldn't be better really, each one is approached as a stand-alone release, there's no resting-on-laurels or 'going-through-the-motions' just because it's Vol. 5. I don't see any point in doing it unless I give it 100%
You've had a bit of a change up in the make up of for the fifth one. Can you tell us about that?
I wanted Vol.5 to represent (as closely as possible) a Pure Trance Club Event – so three discos and three djs were imperative, Brenden aka
Forerunners
covers the early evening atmosphere really well, leading to my midnight – 2 am uplifting material, then
Sneijder
covering the late-night chaos.
With the expansion to three discs, the amount of DJs coming under the banner of/playing a part in the Pure Trance system is clearly growing. With the broad divisions of warm-up, main set and harder Pure Trance in mind, which of the three do you feel could do with more of a producer/DJ intake?
I'm not sure, certainly the warm-up / progressive side of things gets the least attention, unfortunately this part of the sound & the night is often overlooked by promoters, when in fact it is the most important part of the night, and in terms of selling records the slower more progressive stuff sells less than the peak time trance, which is also a shame because it's often the most interesting to listen to – and the most emotional. This is why I set up the 'Pure Trance Progressive' label – to showcase the deeper stuff and give it a platform. On the Pure Trance roster we have
Gai Barone
&
Orkidea
to cover the opening sets, although
Orkidea
is also a peak time Dj at a Pure Trance event.
Although you've been associated for a while, Forerunners' participation is probably the biggest step-up for an artist you've brought into co-mix a Pure Trance. If you had to call it today, of his ilk, who would you say would be the next act or artist to do something similar would be?
I'd probably go for Jamie Baggotts who is a great producer and dj. He's just sent me a couple of new tracks actually, including one with former
Godskitchen
resident Steve Arnold which are both brilliant. Between them they are a real force to be reckoned with. Also I love the progressive sounds of Phil Martyn (aka Philthy Chit) and Nick Stoynoff. I'd love to see Brenden
Forerunners
become a bigger name globally.
The Pure Trance movement is essentially 5 years old now. Looking back and thinking about reaction, number of shows, sales, your own perception and other factors, which of the 5 do you feel has been its most catalytic year to date?
That's a tricky one, but literally speaking year one has to be the catalytic year. It's been an organic growth, possibly a slow one if you compare it to 'hyped' things in the music industry – but the whole Pure Trance thing is the exact opposite of a 'hype' driven movement, so that doesn't matter. I've never wanted to be - or to be part of - 'the next big thing', I'd rather be part of something special that keeps bubbling away just under the surface while fads & fashions come & go.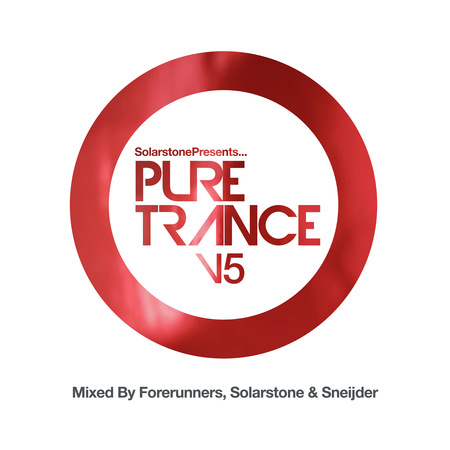 Trance purity is of course at the heart of what you do (and to our ears hasn't put a foot wrong yet!). From a management standpoint, what checks and balances do you run in order to ensure that the purity remains absolute?
That's hard to put into words… I just release music that feels 'right' for the labels… sometimes people send me brilliant tracks but they don't quite 'fit' and I let them go. It's about the feeling that the music emanates, it needs to have that 'eyes closed goosebumps on the arms' thing going on.
What have been the show highlights and indeed the full-stop highlights of the last 12 months?
My Pure Trance open-to-close tour in Australia back in May was amazing, I really enjoyed that, those two shows in Sydney and Melbourne was definitely highlights of this year for me! Also our event at ADE was amazing for different reasons – as we announced it very late I was fearing it would be a flop, we only broke even on the morning of the event – then throughout the day we almost doubled the number of tickets sold until we sold out. With all the other trance events happening at ADE and those having been announced months earlier it really blew my mind that our event did so well. Despite my public image I do have self-doubt about what I do, and things like ADE are a huge relief when they come off.
What do you have currently on the board for the Pure Trance and Pure Trance Progressive labels and what plans are there for 2017?
My release schedules are full until April next year, seriously, there's so much brilliant music about. I have albums planned from
Simon Templar
and Future Disciple in 2017, so the labels are covered. Personally the new
Solarstone
album is almost there, that's my #1 priority now!
Following Bryan Kearney and Sneijder turns on the Pure Trance albums, any thoughts about launching a Pure Trance Hard imprint!?
The harder stuff really isn't my specialty to be honest, I'd rather let other artists and labels just Bryan's and
Sneijder
's worry about that crazy stuff! If I need an expert's opinion I'll ask one of them, or someone like Askew or JOC.
Partyflock

Facebookpage

Twitter

Soundcloud

Youtube

Discogs

Mixcloud

Instagram

Spotify