Chris Bekker
is out with his debut album/film project this month. An incredibly aspiring project, it's thematically & atmospherically designed to soundtrack a top-to-toe journey Berlin. We caught up with Chris in, where else but, the German capital for a chat about its design, creation and release.
Hi Chris, thanks for talking to Partyflock today. How are you and where are you?
Hi, I'm good, thanks. Just coming back from a cruise in the Mediterranean Sea where I was spinning for a few thousand people on a cruise ship. Such a great moment when the sun is rising and you play your favourite tracks.
Ah, nice. We'll do our best to pretend we're not jealous! So, where then do we start with a project as ambitious and expansive as 'Berlinition' then?
Well the beginning indeed most of the time makes sense. It's not that you wake up in the morning saying to yourself Oh, what about making a Berlinition album?! Ok, here's the full truth: the track 'Berlinition', the collab one with
Paul van Dyk
and
Chris Montana
, was the first one that we finished. At that stage it was not planned to make an album. But the track inspired us. Us means my studio partner Lewin and myself. It's that kind of feeling that productions seem to flow. So another six months later another five tracks were finished. This was actually the time when I decided to do my first artist album.
The first singles from the album 'Heimat B', 'Uferstrasse', 'Animatic' and most recently the title track have all been, stylistically, quite different from each other and further quite hard to pin a genre to. Is that intentional or is it simply a consequence of how you work in the studio?
I'm glad that you are asking this question as it proves to me what I thought and felt when producing these tracks. First of all when it comes to music, I'm no great lover of stylistic classifications. I leave that to others. I say I'm a producer of electronic sound. I collect influences from various genres though such as house, trance, tech, classic and progressive and combine them the way I feel them, I Bekker them, so to say. And of course with an album you want to show your different styles and interests. It's like within your DJ set when you want to take your audience by the hand and take them on a journey. 'Animatic' is a harder prog-trance production, broken through by a heartwarming break. With 'Heimat B' I captured some nineties sounds, pads and intense build-ups into a new style, whereas 'Uferstrasse' is a very reduced, oldschool progressive production that I did together with one of my favourite producers: Sequ3l from India. If this track was architecture it would be 'Bauhaus'.
At what point did you decide that you wanted to add the film component to the 'Berlinition' project?
It was the very moment when I decided to do a full album. At that stage it was still unclear what kind of footage it would be when my VANDIT label and I talked the first time about it. We all loved the idea of a multisensoric approach combining sound and video to an audio-visual journey, though knowing it would bring the efforts for this project to a totally different level. Then we decided to 'go for Berlin'. As a matter of fact a lot of the shooting I did myself or my brilliant film team accompanied me. Every album track is facing its own Berlin district or has its own film setting, as i.e. Festival of lights or its own, very special artistic interpretation, whether it's impressing time lapse, kaleidoscope effects, chromatic aberration, a play in split-screens or spectacular aerial shootings in collaboration with my project partner visitBerlin. Seeing the outcome today, I'm so happy and proud of the whole team and glad that we did it. It was the best decision ever! And: it's Berlin from the perspective of a Berliner.
Given that this is your debut long-player and you don't have such a very long singles history, did you ever wonder if you'd bitten off more than you could chew with this!?
Not at all. And the fantastic feedback of the DJ and producer world in these first days of the album release from
Paul van Dyk
,
Armin van Buuren
,
Above & Beyond
and so many other great artists is reassuring me that I took the right path. So right that I'm already thinking about a follow-up!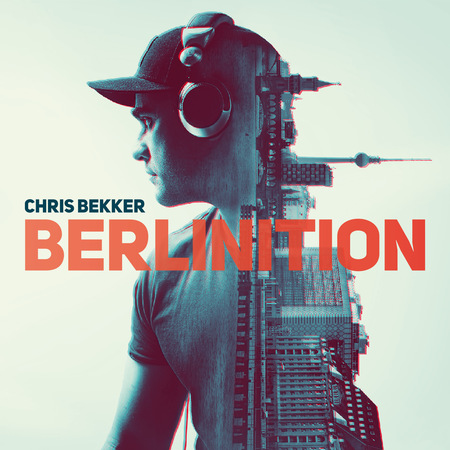 The album is looking to musically condense the essence and soul of Berlin into an album. That's a tricky one now isn't it!?
Oh, you are absolutely right! Berlin is so rich in ever-shifting sonic ideologies, which have been in constant flux. And I can only explain my album approach the way that this is MY WAY how I see this city from a sound perspective – MY soundtrack. Otherwise it would have been an album of 46 long-players, still not capturing all the city. You see, Berlin IS different. And I hear that from so many of my DJ colleagues when they are playing here. It is one way of living. And nowhere else can I hear, feel and live this sound democracy more than in Berlin.
How long have you been a Berliner yourself?
In a few months it will be my 25th anniversary. And I've loved every day of it.
From your perspective, if someone was coming to the German capital for the first time, what's The One thing they absolutely couldn't leave without seeing?
I hoped I could skip these kind of question for one reason: if you live in this city you see it from a totally different perspective than if you are coming here for a weekend. But let me try: spend 7% of your time at the tourist places such as Alexanderplatz, Brandenburg Gate, et cetera, combine that with 18% of Berlin history (Cold War, fall of the Berlin Wall) and then breathe 75% of your time with people from Berlin.
And for you, what is your personal favourite area or landmark in Berlin?
I'm more an 'Eastern guy'. The only reason why I am in Berlin West once a month is because my tax accountant is there, haha. So you find me in the area's round Mitte, Friedrichshain and Prenzlauer Berg, where I am also living.
The album is streaming on Lufthansa's in-flight entertainment throughout next month. How does that feel!? Is it one of those, 'hey mum, guess what!' moments?
To be honest: I was very happy and kind of freaking out when Lufthansa informed my label VANDIT about putting the DVD/'Berlinition' album movie in their worldwide in-flight entertainment program. When I told my mum about this 'hey mum, guess what!' moment, my totally enthusiastic monologue was followed by my mum's answer oh, they have music and television on board?! Lesson learned: never forget the perspectives! My mum has never done a long-haul flight, so how should she have known?! But there now is a 'hey mum, guess what!' moment part two now: we will be flying together shortly.
Anything else you'd like to tell the world about 'Berlinition'?
Besides
Paul van Dyk
's VANDIT label, I'm proud having had strong partners by my side, all in front the city of Berlin with its Berlin tourism board visitBerlin. Not only when it comes to filming at certain spots in this fantastic city, they were able to open doors which would otherwise have remained closed. Knowing them and their support behind me was a great help in these ca. 1 ½ years of realization of this project.
Thanks Chris. Partyflock wishes you the best for the release!
Het album 'Berlinition' is te koop via
iTunes
,
Amazon
en
Beatport
of luister via
Spotify
.
Meer weten over of Chris volgen?
www.chrisbekker.com
,
Partyflock

Facebookpage

Soundcloud

Youtube