Hi Roger, thanks for taking the time to talk to us today. How are you and how's the early summer been treating you?
Hi Guys, I'm doing great, just celebrating the amazing chart results for Magic Island 7 and my first ever top 10 on iTunes in the US. I'm in LA right now and it's very hot out there while back home in Germany summer hasn't arrived yet.
Congrats on that, Roger. How have the reactions been from the fans?
Reactions have been overwhelming so far, people seem to love it. It was also great to see that artists such as Armin and Ferry made album specials on their radio shows. The album peaked on #1 in Mexico, #2 in Russia, #9 in USA and we got a great amount of other top 10 and top 20 spots around the world. I think it's a great sign for all trance fans to see an album like 'Magic Island 7' hit the charts next to all the commercial mainstream EDM guys like Harris, Guetta,
Kygo
etc. So I'm beyond happy.
Does the hunt for tracks really begin in at the start of each year?
Yes, I really have a kind of annual plan of attack when working towards the Magic Island album but also my label. From January to March I start searching and puzzling the tracks, since every one is exclusive and sometimes custom made to set the right mood of the album. Every track is signed on my label. Due to the amount of tracks on the album I have a full release schedule till the end of the year, with all songs taken from the album. I support them during my album tour dates and shows to the end of the year and then the next round begins for the next volume!
When you're putting together a Magic Island album, who are your key go-to guys for productions?
We always do an internal mail out to the guys who have been on previous albums but also mention on the socials that it's that time of the year to send the newest music over, for me it all about the music and I really don't care who is sending music. This time I went through more than five hundred tracks.
And are there any first time Magic Island 'voyagers' this time round?
Yes there are always first times on the volumes. This time its producers like Bernis from Japan, Arcania from Egypt and Emanuele Braveri from Italy.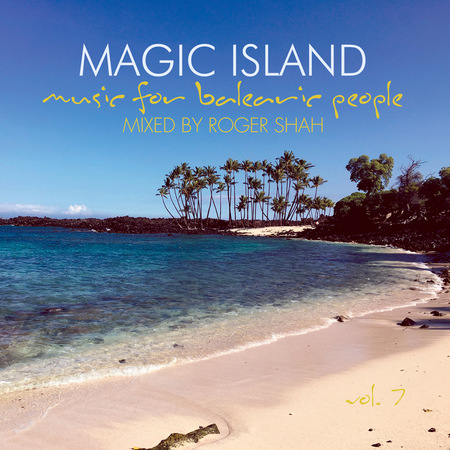 With the album now on its seventh outing, how do you keep things fresh?
All tracks are very unique and timeless. Eventually some of them will have some remixes for the single releases, even though we do more EP bundles this time. I'm gonna play those tracks during the whole year and also have a few new singles and surprise collabs coming myself.
The album series' sub-line is 'Music For Balearic People'. When people see the world 'Balearic', they somewhat naturally think of the Balearic Islands. How literally is that intended?
That sub-line got created in 2006 when I kinda self categorized my music as Balearic trance for the fact that I composed a lot of my tracks while being in Ibiza.
Whereabouts are you based these days?
I still live in my home country Germany but going back and forth to LA since I'm working for a few movie/trailer houses in Hollywood on orchestral stuff I released an album earlier this year called
Singula
rity to showcase some of my behind-the-scenes non-dance stuff.
You seem like a guy who's fairly obsessed by warmth, sun and summertime in general! Despite being a big traveller/tourer, you must hit 'winter' sometimes. How do you cope with cold!?
Haha. I try to avoid it whenever I can, but yeah, when I hit winter or when I'm home during winter months I just try to go through it like anyone else. Lock myself into my studio working on new music and not leaving my house for weeks.
When you take a break and travel on holiday, what kind of vacation experiences are your preference?
It's really hard to take breaks. I think this year going to be my first family holiday in four years but of course going to the beach, Ibiza is on my map.
Will you be touring under the Magic Island banner this summer?
Yes I will and we are still working on shows on almost all continents from now until the end of the year. Next on my schedule are Orlando, Miami, Seattle, Portland and Germany.
Thanks for your time Roger and have a great rest of the year!
Thank you very much, really appreciate it!