Vandaag verschijnt het nieuwe, zesde, artiestenalbum van
Markus Schulz
: 'Watch the World'. Partyflock kreeg de kans wat vragen te stellen over de totstandkoming ervan. Waar maakte hij de tracks, wat was zijn inspiratie en waarom is het album veelal gericht op vocale tracks?
So what is in the title? Where did the name 'Watch the World' originate from?
The title was actually decided quite late into the album process. From memory, I think I committed to it in November, and by then I had a fair idea of around half the tracks that I was certain on wanting to include within the CD, one of which was 'Watch the World', featuring Lady V of 'Erase You' and 'Winter Kills Me' fame.
Now that the album has been completed, I think it is probably the most appropriate title to choose, because if you take a step back and think what goes on in the world every day, everyone is working on a life's story or they are sharing stories with each other. For the 'Watch the World' album, the main emphasis for me was on sharing stories that bind us all together as a community.
It's the first without you on the cover. Does that represent something? Or is it entirely coincidental?
Sure. The logo is inspired by the James Webb Space Telescope, the most powerful telescope in the world. I imagined envisioning being located in space and through this vision, you can 'Watch the World', so to speak. So the cover's emphasis is very much on the album title.
And I guess it's kinda cool that you have six hexagons on the cover, which can act as a symbol for the sixth
Markus Schulz
artist album. That part is coincidental, because I only thought of it after it was designed! Haha.
Its opening single 'Destiny' is one of the tracks that will go down as a game-changer in your career. Did the weight of reaction catch you by surprise?
Absolutely, I honestly couldn't believe it. And it meant so much to me personally, because the words in the song carried a lot of emotional weight, due to it being based on my relationship.
I met Delacey for the first in Los Angeles in the fall of 2014, and before a word was sung, I spent time explaining to her the idea of what Destiny represented and the personal meaning within the words. As she started to sing the lyrics out loud, it was one of those incredible goosebump moments that I'll remember forever. We all looked at each other and though, wow, this could be special.
But even then, you just don't know how it will translate to the radio show or a live set. So around Christmas and New Year, I had solo sets in New York and Miami, and I played it as an ID. The amount of emails and messages I received from those shows, people asking "what was that song with the line 'if we just can't get it right'", was mindblowing.
For about two months afterwards, I spent days on end making sure the music itself was perfect. I wanted to make sure that this would be something people would pick up and listen to some 10 to 20 years down the line and remember fondly. So working on the intricate layers was a worthwhile process in the end.
What I wanted to do with Destiny in particular was to present more of an old-school musical arrangement. Nowadays everyone is producing tracks where the extended mix is barely passing four or five minutes in length, but with Destiny I wanted to present the aspect of a journey within a journey - much like Perception was, with the extended mix clocking in past the ten minute mark.
It has just passed a year now since it was released, yet the passion people speak about the track is incredible. My abiding memory of playing at this year's Ultra Music Festival in Miami was watching the sea of people closing their eyes and singing the words like it was the most important thing in the world to them. That meant a lot to me.
The album is heavily song-based and one where you have had significant input to the lyrics. What was the genesis of that?
Probably not a surprise, but Destiny was the catalyst to everything on the album.
When production on Scream 2 wrapped in early 2014, I spent a lot of time reflecting and asking myself where I wanted to take my career artistically. Where is that next step? I had completed five artist albums already, on top of two Dakota Thoughts Become Things instrumental albums, and felt that I needed to find a spark that went beyond the world of synthesizers.
So I sought out my roots, and that led me to songwriting, where everything begins with a pen and a blank piece of paper. At school, the one thing I enjoyed above everything else was creative writing, and the challenge of songwriting is a real-life throwback to that. When I started producing and going on tour worldwide as a DJ, I began to drift away from creative writing, and that's natural because so much of your time is spent playing around in sounds and software.
But to take that step back into writing was therapeutic.
It's also the first album from an artist of your ilk to have a second disc that is entirely acoustic. At what point in the album process was the decision taken to include that?
That was prompted thanks to Facedown. When working on the song, and becoming deeply immersed in the lyrics, I concluded that this story would be better presented with a different approach first. So before anyone heard the club mix, I premiered the radio edit, a stripped down version of simple vocals and guitars in order for the words to shine. Of course the club version is the one you will hear in all of the live sets.
But with the appreciation of the stripped down versions, I decided that it might be nice to take a select sample of tracks from the album itself, and present them acoustically. They were actually the final things to be finished for the album.
Tell us more about the band camps you initiated to source the songwriting and singing talent for it? When did they start, how many were there?
I had a total of four, with three in Los Angeles and one in Bucharest, with additional writing and production done in London, my apartment in Berlin, and of course at home in the Coldharbour studios in Miami. The LA camps were initiated by my management.
The first would have been in Los Angeles around the middle of 2014, with the last in the same city in October last year.
What were the first tracks to take shape through those?
Winter Kills Me came out of the London sessions, but for the album, Destiny was the first, after meeting Delacey in Los Angeles. Luckily enough, Victoria Horn (Lady V) was also in LA at that time, and that's how the 'Watch the World' track came to be.
The tracks with the Romanian artists were the results of the Bucharest sessions, yielding the likes of You and I with
Adina Butar
, and Facedown with Soundland; as well as Soldier, which I have done as a dedication to the worldwide Schulz Army.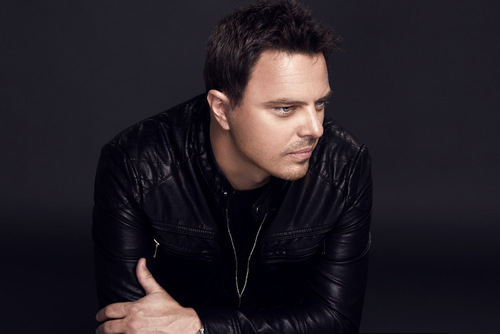 Can you describe the process by which an idea or observation begins to transform into a track?
It can work in two ways - either the lyrics come first and you build the melody around it, or you come up with the melody first, and write around that.
They are the two most important components of a song for me. A production could be technically outstanding, but if there is no soul in the melody or no connection in a lyric line, then it doesn't matter. Get those right; and weaving everything else around them is my preferred mindset.
With inclusion into the lyric creation for the album, does this make for an even more personal album for you?
Very much so, because all of the songs and lyrics are based on stories that have happened or affected me on a personal level. My hope is that the fans listening can hear my soul being poured into the content, and will resonate with them.
Albums for me are milestones, so I'm very nervous yet excited about how everyone is going to resonate with this particular chapter.
Although Destiny has set the scene to a degree a whole album worth is an entirely different deal. What will fans take from this change-up do you think?
It will be interesting to see, because it is the most-vocally driven
Markus Schulz
album to date, and traditionally my DJ sets don't have a particularly high ratio of vocals to instrumentals. However at the same time, the response to Destiny was so overwhelming, more than I could have imagined, so maybe the people out there wanted to hear more of this side of me.
Of course, there are some instrumental pieces on the album as well, but the real stories are the words contained within and how they connect with us - stories that bind us together as a community.
Which tracks do you think will play particularly well at the radio end?
Love Me Like You Never Did, featuring the incredible Ethan Thompson, is one which will likely gravitate towards there. I envisaged that as being out as a clubber, having an incredible time, but when that last song of the night comes on, that final call to
Rock It
once more, it takes you to another level.
And Summer Dream will resonate well with the season, and particularly those who plan their road trips to the likes of the Electric Daisy Carnival in Las Vegas or Tomorrowland in Belgium, or even flying to Ibiza.
The album is not focused so much on production collaborations, but one track (Fears) does mark you first coproduction with Kyau & Albert. How did that come about?
I have been a long-time admirer of their work, and when I was trying to think of the best candidate to remix Destiny, they immediately leapt to the top of the list. So through talking to them because of the remix, combined with realising just how often I play their tracks on Global DJ Broadcast or out live (I still play Kiksu in nearly every solo set!), we decided that it might be fun to attempt a collaboration.
And truthfully, I am very grateful, because with Fears, the melody is among the most emotionally touching in my production history. Ralph and Steven are celebrating 20 years as a duo this year, so I am delighted that this collaboration will play a small role in their milestone year.
Vocals and songs aside, how do you feel that this album musically differs from your most recent Scream releases?
I think the two Scream albums were very club driven, in that they were produced on the album and projected into the clubs almost immediately.
The key difference I think with 'Watch the World' is that it's much more garnered for a one-to-one listening experience, where it's me and you hanging out, and I have written some stories I want you to not just listen to, but absorb and see if you connect with the feeling trying to be conveyed.
Your New World Punx partner Ferry Corsten also co-wrote one of the tracks. Was that musical in input or song-natured?
Ah, that was for Summer Dream. When I mentioned about the LA writing camps, one of those was actually for
New World Punx
, but Ferry and I could harness some collective material for our own artist albums if one of us really wanted it.
The week that camp took place was in between the two Coachella Weekends in Indio, which Ferry and I were privileged to play for the very first time. So on the Friday of the session, we had done a very rough version of Summer Dream, and were in a van together driving from Los Angeles to Indio. And it struck me there and then of what this song really should represent - two best friends preparing for months and anticipating a big event, and the drive or journey to the show is as special as the show itself.
There are a few things that came out of that same week that you'll hear as
New World Punx
material come the summer.
How will WTW translate into a tour and an on-stage show? What is your vision for that?
I am envisaging the tour as two portions. The first is the selection of shows that happen over the next month. The release parties - playing the songs out for the first time and fans getting to hear them within the context of a DJ set.
The second portion I want to do a full on show with many of the singers, and I am aiming to do this once we get the busy festival and Ibiza summer season out of the way, so most likely in September. Even though the album itself is so close to release, there is still a lot of continuous studio work on the extended versions and ensuring that they fit well into my DJ sets. So the rest of the year will continue to be quite busy.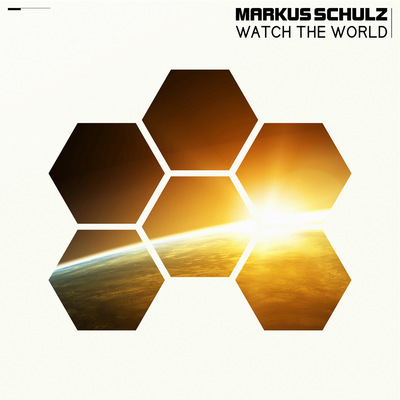 Nieuwsgierig geworden naar het nieuwe album van Markus? Je koopt het onder meer bij
Bol.­com
!