De ene na de andere klapper is afkomstig van deze dj/producer uit Noorwegen. Denk aan 'La Guitarra', 'So Long Radio', Go Fast!' en 'Between the Rays'. Hij wordt bij zijn doorbraak in 2005 met de track 'Red Woods' gesignaleerd door onze eigen Armin van Buuren, die zich geen moment bedenkt en hem een plekje in de Armada stal geeft. We hebben het hier natuurlijk over Ørjan Nilsen!
Een aantal maanden geleden hebben we Ørjan nog aan het werk gezien op
A State Of Trance 500
in Den Bosch en nu heeft hij het genoegen om de wereld te trakteren op zijn debuutalbum 'In My Opinion'. Reden genoeg dus om dit megatalent te ondervragen.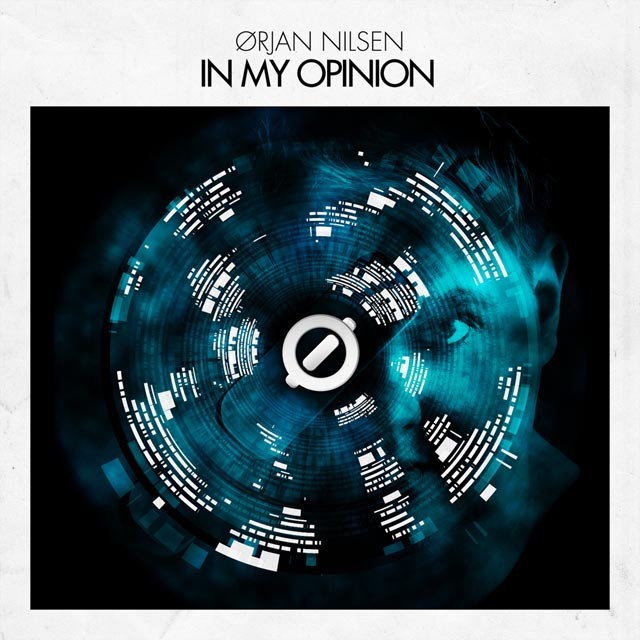 Hi Ørjan! Please tell us, how are you feeling at the moment, just after the release of your amazing new album 'In My Opinion'?
Well to be honest, I can't even describe it properly. How do you describe a lifelong dream? All I can say is, I'm smiling all day long at the moment. It's almost unreal holding the cd in my hand. It feels good to say "This is my album".
Let's go back to the very beginning of your career. How did you start with producing and playing music? Are there artists or other people who inspired you to start a musical career?
To make a long story short: there were two things, or more like two people that really got me into producing and dj-ing. The names are
Armin van Buuren
and
Tiësto
. Listening to
Armin
's "Blue Fear" single and
'Boundaries of Imagination'
compilation just blew me away and made me take interest in producing. Watching
Tiësto
live at
Innercity
back in the days got me into dj-ing. It's more or less that simple, plus I've always been a musician. I was born into a musical family so I went down that path quite fast.
You name Armin van Buuren as one of the persons that inspired you. How many influence did he have in your career?
He was one of the first artists I really started following, he always had good quality tracks. The fact that he took a chance with me six years ago and signed me to his label means that he's definitely one of the most important influences in my career! He's been supporting me since day one and he's one of the nicest guys in the business.
After listening to your debut album 'In My Opinion' for the first time, we have noticed that there is a wide variety of styles on the album. From techtrance to more Balearic sounds and uplifting trance. Have you experienced any difficulties in producing tracks with such a different 'touch'?
Thanks for noticing! To be honest, no, there were not even small difficulties. I think it is even more difficult producing the same stuff over and over again. I would lose inspiration as well as feeling bored. I hope I never stop developing and that I can always do new and original things.
Another thing that we've noticed is that there are no collaborations with other artists on the album. Is there a reason, or do you just don't need any help from others?
Haha, well I don't think it's about not needing help, it's more or less just because I've been overflowed with inspiration the last year. So there wasn't room for any. I'm already planning a few collaborations so that's going to be fun this year!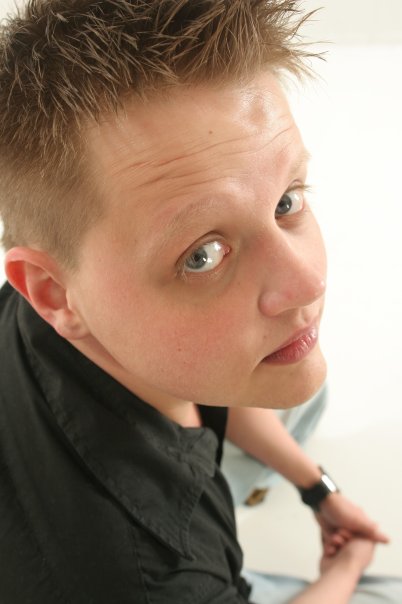 And are there artists that you would like to work with in the future?
Most definitely! I have the utmost respect for a lot of producers out there and luckily a lot of them are my personal friends. Guys like
Bolier
,
Jonas Steur
,
Marcus Schössow
,
M.I.K.E. Push
and of course
Armin
. A few guys like
Sander van Doorn
,
Marco V
,
Nicky Romero
and
Nic Chagall
would be fun to make tracks with as well, I think it will fit quite nicely!
Where do you get the inspiration from to make floorfillers like 'Go Fast' and 'La Guitarra'? Is there something in the Norwegian water that gives you that much creativity?
Haha, I think the water up here is too pure to get inspired enough to make 'Go Fast!'. 'Go Fast!' was made after a trip to Holland where I played at
Luminosity
and enjoyed a visit to
Trance Energy
. Events like that really does give you that extra inspiration to make big room stuff.
"La Guitarra" on the other hand was unfortunately made under totally different circumstances. It was a direct result of my brother passing away late 2007. I never intended that track to be released actually, but I remember having a deadline for a release on
Armind
. I made that track in memory of him and decided to give it to
Armada Music
. After a while I realized that was a good decision after seeing all the comments and thoughts people got from the track. I would say it was an important part for me to handle the grief of losing my brother.
One track on your album is called "Le Tour de Trance". Do you have a special connection with The Tour de France?
Yeah you would think so, but actually no. It totally has a different meaning than the bicycle race. I named it like this because I thought of the golden years of trance and the melodies that caught people's ears back then, and combined it with the progressive house and trance beats/arrangement of today. Giving people a little tour of trance, of both old and new elements.
If you have the opportunity to give a 'Lifetime Achievement Award' to an artist, who would you give it to?
If we're talking about the EDM scene I would easily say
Armin
,
Tiësto
,
Ferry Corsten
and
Paul van Dyk
! They have given so much to the people, making trance a credible genre which everyone can enjoy. Thanks to those guys a lot of people opened their ears and hearts to this lovely thing called trance!
If we're speaking about music in general, there are waaay too many people who deserves to be nominated, but on the top of my head? Sting,
Paul McCartney
,
Michael Jackson
,
Eric Clapton
plus way too many others!
Do you have a personal favorite own production, which you are very proud of?
From my tracks in general I'll always hold 'La Guitarra' close to my heart and 'So Long Radio' just because, in my opinion, it's the best track I've ever made. From my album I do have a few personal favorites: From 'Down The Line' I still remember how I hummed the melody into my phone while walking around during my old job. 'Redemption' has a special meaning for me which I will keep to myself (sorry guys and girls). And 'Between The Rays' is the best trance track I've ever made. I don't know if it's allowed to really love one of your own tracks, but I actually do love this one myself haha.

Last April you played at A State Of Trance 500 in Den Bosch. How was it to play at a big event like that?
I remember
Armin
came up to me just after my set and asked almost the same question. I'll give you the same answer I gave him: it was UNBELIEVABLE!! I'm telling you, trancefans are the best and most loyal in the world!
What do you like the most of our country, except our music scene?
There's a lot that I like, I'm actually considering moving over there! I love the people, the atmosphere, the scenery and the climate as well! So far I can't find one negative thing about Holland! So we'll see, I might join your lovely country soon!
House music is taking over the world, with people like Tiësto, David Guetta, the Swedish House Mafia and a lot of others. Is difficult for a trance dj/producer to redefine yourself and your sound to keep your fans happy?
Well that's the thing about the trancefans of today. With the sound and the scene changing so rapidly, so do the fans! It's fun to hear the houseguys taking influences from trance and make more melodic upbeat stuff, as well as tranceguys lowering the tempo and add some funkiness to trance. I actually like that, it makes the differences a lot smaller, plus it makes the music all that more fun to make.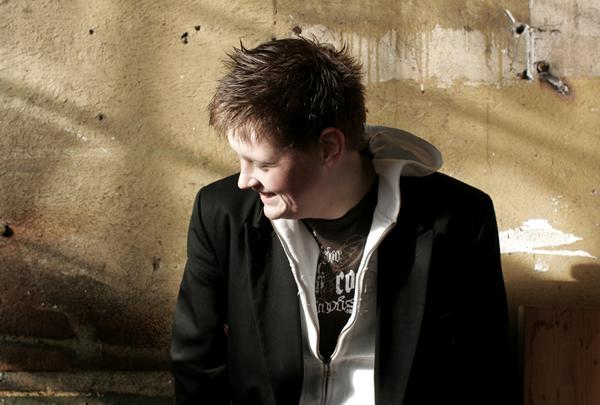 What is the worst place you've ever played and why? And of course what's the best place you've ever played?
Hmm, I'm afraid to step on toes now, but I do remember one particular gig were almost everything went wrong. I'm not going to say where it was, but my driver crashed the car into another, so I had to go to the hospital. It concerned an outdoor gig and they had the worst electrical storm in years. So the power went out and the rain started pouring, even the flights were horrible! All in all a terrible terrible weekend…
I can honestly say that the best one, and the one I'll always remember is
A State Of Trance 500
in Den Bosch. seeing all those dedicated fans just lifting the roof when I played. Orgasmic!
Which new talent in the industry do we have to keep an eye on?
I know quite a few actually!
F.ex
, my own 'apprentice',
Vegar
who's rapidly improving and is definitely one to look out for in the future, as well as my other apprentice
Oystein
(Austin Taiga). I have also been checking out some of the new stuff from
Wezz Devall
and
Jacob van Hage
, who are really doing good things and
Arty
's been doing some crazy things this year!
And I just have to mention my general manager
Phillip Alpha
who definitely got the ears and understanding for good music, I could see him rise quite fast as well!.
The summer of 2011 is coming. Do you have specific plans for the season? Any special gig you're looking forward to for example?
Well with my album just released it's going to be a lot of touring. I'm going to visit Germany, Russia, Belgium and I'm really looking forward to my first Australian tour this summer as well! I hear good things about clubbing down under!. Other than that, I'm planning on taking a small vacation in Norway with my beautiful daughter and girlfriend.
What can we expect from you in the near future? A new mix-compilation maybe?
A mix-compilation, hmm… not a bad idea. I guess we'll just have to wait and see!
Partyflock wants to thank Ørjan for taking time out for this interview and wishes him a lot of succes with his new album!