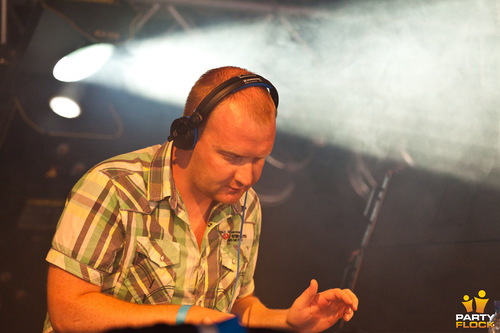 Electronic Family
· 20 juli 2013
| | |
| --- | --- |
| Naam | Madis Sillamo |
| Functie | DJ |
| Geslacht | man |
| Herkomst | Estland |
| Genres | trance |
| Aanwezigheid | |
Biografie
2011 was the year of Madis Sillamo otherwise championed under his project name Beat Service!

While he belted a string of Top ten hits on the Beatport Trance Top 10 with "Outsider", "Charged", "Cut and Run" and "But I Did", Beat Service also remixed some of the major forces in the scene: Markus Schulz, Susana, George Acosta, Lange, Rex Mundi, Moonbeam all the way to UK number 1 single "Infinity" by Guru Josh!

His music supported by all the major players Armin van Buuen, Tiesto, Ferry Corsten, Above and Beyond and Markus Schulz reflected in the fact that Beat Service has released his records on some of the hottest labels out there Anjuna, Enhanced, Black Hole and Armada. And as if that wasn't enough Madis has launched his own label Beat Service Audio late 2011 connecting all the elements of his work into one!

2011 also saw the international rise of Beat Service as a DJ touring and showcasing his music all around the world. But this is just the beginning as for 2012 Beat Service promises one release a month on his own label BSA while constantly producing for other labels as well...
The future's so bright he's gotta wear shades!
Party agenda Beat Service
1 waardering
2 opmerkingen
Helaas heb ik deze gast moeten missen op asot 600..­ Baalde ik echt van omdat ik zijn set graag wilde horen.­Hij maakt in ieder geval zeer goede tranceplaten! Hopelijk kan deze man dit blijven opbrengen, JUIST als hij wat bekender gaat worden.­ En er meer boekingen aan gaan komen! Zie deze man in elk geval op Grotesque en daar zijn we uiteraard blij mee!
Helaas zal elke trancefan hem moeten missen. Was op zoek naar info, maar hij heeft alles (qua soundcloud/social media ed) onder zijn Beat Service account verwijderd.
Blijkbaar heeft hij een genre-switch gemaakt en is gaat nu door het (dj/producer-)leven als:
https://partyflock.nl/artist/98690:Madison-Mars
Overigens heeft deze man ook heel veel ontzettend goede tracks voor anderen (als "ghost producer") gemaakt. Daar kan bijv. Shogun wel wat over vertellen (net als Fisherman & Hawkins).