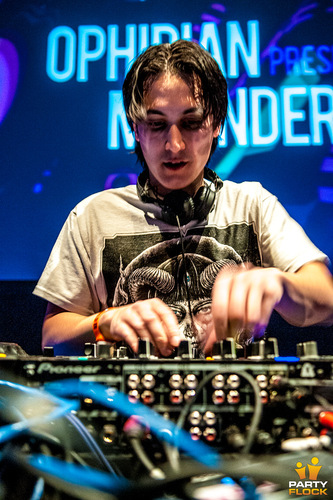 QORE 3.0
· 3 november 2012
Masters of Hardcore ·

Vault of Violence

5
1534
Brabanthallen, 's‑Hertogenbosch
Access One, Act of Rage, Adrenokrome, Akira, Amnesys, Andy The Core, Angerfist, Angernoizer, AniMe, Bass-D & King Matthew, BillX, Bodyshock, Bulletproof, Catscan, Crypsis, Crypton, D-Fence, D-Sturb, Da Mouth of Madness, Darkraver,

en nog 70 andere artiesten →

Dart, DaY-már, Deadly Guns, Death by Design, Delete, Destructive Tendencies, Digital Punk, Dissoactive, Dr. Peacock, Drokz, DRS, E-Force, Endymion, F. NøIzE, Fant4stik, Flamman & Abraxas, Groan-er, Guerrillas, Jappo, Killshot, Korsakoff, Le Bask, Mad Dog, Maissouille, MD&A, Mike Redman, Miss K8, N-Vitral, Ncrypta, Negative A, Nekrosystem, Neophyte, Never Surrender, No-iD, Noisekick, Noize Suppressor, Nolz, Nosferatu, NSD, Ophidian, Partyraiser, Paul Elstak, Predator, Promo, Radical Redemption, Re-Style, Rebelion, Remzcore, Rooler, Rotterdam Terror Corps, RVAGE, Sefa, Somniac One, SRB, Stanton, Striker, Suicide Rage, Super Trash Bros, Syco, System:Overload, Tha Playah, Tha Watcher, The Destroyer, The Menace, The Satan, The Sickest Squad, The Speed Freak, Tommyknocker, Vince, Warface
25 Years Of Ruffneck ·

The Final Edition

55
Melkweg, Amsterdam
Bass-D, Buzz Fuzz, Catscan, D'Spyre, Dano, Dione, Endymion, Gangsta Alliance, Leviathan, Ophidian, Rapture, Ruffneck, Shadowlands Terrorists, T-junction
Hardshock Festival 3
358
Hellendoorn Woods, Haarle
Act of Rage, Akira, Andy The Core, Angerfist, Angernoizer, AniMe, Axys, BillX, Buzz Fuzz, Cryogenic, D-Fence, D-Sturb, Da Mouth of Madness, Dataklysm, Deadly Guns, Death by Design, Delete, Densha Crisis, Detest, Digital Punk,

en nog 72 andere artiesten →

Dither, Dr. Peacock, Drokz, DRS, Endymion, Estasia, F. NøIzE, Floxytek, Frantic Freak, FrenchFaces, Genox, Greazy Puzzy Fuckerz, Guerrillas, Hungry Beats, Igneon System, Killshot, Lady Dammage, Le Bask, Lenny Dee, M4LEFiK, Mad Dog, Maissouille, Malke, Marcus Decks, MD&A, Mutante, N-Vitral, Ncrypta, Negative A, Neophyte, Never Surrender, Nightbreed, No-iD, Noisekick, Noize Suppressor, Nosferatu, NSD, Ophidian, Painbringer, Penta, Promo, Radical Redemption, Re-Style, Repix, Restrained, Rooler, Rotterdam Terror Corps, Ruffian, RVAGE, Sefa, Sei2ure, Sequence, Sjammienators, Spitnoise, Stolen Cult, Stormtrooper, Sub Sonik, Super Trash Bros, Tha Playah, Tha Watcher, The Braindrillerz, The Destroyer, The DJ Producer, The Outside Agency, The Satan, The Sickest Squad, The Speed Freak, Thrasher, Tripped, Unexist, Warface, [KRTM]
Harmony of Hardcore
1221
Festivalterrein De Roost, Erp
Affix, Al Twisted, Alee, Andy Raw, Angerfist, Angernoizer, Anhatema, Anna Crystal, Axys, Baby Raw, Bass-D, Bazzy, BillX, Blaster, Bulletproof, Buzz Fuzz, Catscan, Chok Dee, Civillian, D-Fence,

en nog 111 andere artiesten →

D-Hunter & Dryade, D-Master, D-Passion, Darkraver, Dazzler, Deathroar, Destructive Tendencies, Deterrent Man, Detest, Dissoactive, Doctor Terror, Dolphin, Dr. Peacock, Drokz, DRS, EddyHardcore, eDUB, Endymion, F. NøIzE, Floxytek, Footworxx Militant Crew, Francois, Freestyle Maniacs, G-Town Madness, Genius, Gizmo, Goetia, Graat, Greazy Puzzy Fuckerz, Groan-er, Hardbouncer, Hatred, Hitman, Ike, Innovative, Insanity, JDA, Joe, Kasparov, Kristof, La Casa de Hardcore, Li-z, Limewax, Lucy Furr, Lunatic, Mad Dog, Marc Acardipane, Mental Theo, Mic, Mindspitter, Mr. Ivex, N-Vitral, Nekrosystem, Neophyte, No-iD, Noisekick, Noize Suppressor, Nosferatu, Nowaxx, NSD, OCD, Omattic, Ophidian, Panic, Paranoizer, Partyraiser, Paul Elstak, Pavo, PLN-B, Potato, Project Stigma, Promo, Razz, Resonant Squad, Restrained, Rob & MC Joe, Ron, Royal S, Rudi Ratte, Sefa, Sei2ure, Sjammienators, Sjek, Somniac One, Spitnoise, Sprinky, Stinger, Streiks & Kratchs, Striker, Super Trash Bros, Teaser, TerrorClown, Tha Nouky, Tha Playah, Tha Watcher, The Raver, The Satan, The Sickest Squad, The Victim, The Viper, Thrasher, TMC, Tommyknocker, Trespassed, Tripped, UKTM, Unexist, V, Vince, Wreck Reality, [KRTM]
Defqon.1 Weekend Festival ·

One Tribe

2
690
Walibi Holland, Biddinghuizen
A-lusion, Act of Rage, Adaro, Akira, Angernoizer, Art of Fighters, Atmozfears, Attack, Audiotricz, Bulletproof, Caine, Chain Reaction, Chaotic Hostility, Charly Lownoise, Charter, Chris One, Chucky, Clockartz, Code Black, Cryogenic,

en nog 86 andere artiesten →

D-Fence, Da Syndrome, Dark Pact, Darkraver, Deepack, Degos & Re-Done, DL, Dr Phunk, Dr. Ruthless, DRS, DV8, E-Force, Eindshow, Emphasis, Endymion, Envine, Frenchcore Familia, Frequencerz, Greazy Puzzy Fuckerz, Hard Effectz, Helix, Hyrule War, Isaac, Ivan Carsten, Jason Payne, Katharsys, Killshot, Korsakoff, LePrince, Lip DJ, Livid, Luna, Lunatic, Mad Dog, MANDY, Mark with a K, Mashup Jack, Mental Twister, MYST, Noize Suppressor, Nolz, Ophidian, Ophidian as Raziel, Outsiders, Partyraiser, Paul Elstak, Prefix & Density, Ransom, Re-Style, Remzcore, Requiem, RG, Ruffian, Ruffneck, RVAGE, Sefa, Sei2ure, Sequence & Ominous, Somniac One, Sprinky, Stormerz, Strange Arrival, Sub Zero Project, Super Trash Bros, Synapse, System:Overload, Tartaros, Tat & Zat, Tha Playah, The Classics Machine, The DJ Producer, The Melodyst, The Outside Agency, The Partysquad, The Satan, The Viper, Thera, Thyron, Titan, Typhoon, Unexist, Unresolved, Vandalism, Vertile, Wildstylez, ZazaFront
5 waarderingen
43 opmerkingen
beter dat Ophidian deze wat intelligentere kant op gaat,hij kan t wel ma wilt niet altijd
Bestaat er eigenlijk wel iemand die in zijn style betere nummers maakt?

eter dat Ophidian deze wat intelligentere kant op gaat
wat een foute opmerking zeg... alsof ophidian zijn andere tracks niet van kwaliteit en intelligentie getuigen


Project Domination set

woorden schieten te kort ..

yeahh yeahh

Daybreak (do birds dream) als ik het goed heb is echt een relax nummer
dat is echt een heerlijk nummer

helemaal super!!! heb er geen woorden voor


Ja er zijn heel erg veel Expirimentel,Ambient,IDM,Breakcore achtige artiesten die Meander makkelijk evenaren (niks slechts over Meander hoor).
Je moet je er alleen een beetje in verdiepen en dan vind je ze wel

Maar idd....meeeer Meander!!!!!!

Kumo Gassen is an epic poëm of frequencies that has set a new standard of exellence in music for me.­ Thank you for sharing your talent with us Tapage &­ Meander
ophidian vind ik veel beter
Moet er ff aan wennen,
maar het klinkt toch heel appart.. maar tis duister en daar gaat t om!

wordt tijd voor weer een live optreden

dat zou idd vet zijn (: