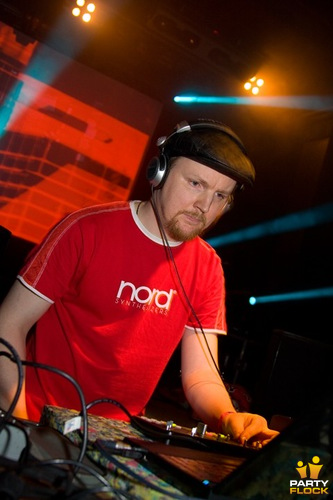 PRSPCT XL
· 12 mei 2010
| | |
| --- | --- |
| Naam | Tim Elliot |
| Functie | DJ, live act |
| Geslacht | man |
| Lid van groep | Machine Code |
| Herkomst | Duitsland |
| Genres | breakcore, drum & bass, electro |
| Aanwezigheid | |
| Affiliaties | 4 |
Party agenda Current Value
nu:

BangFace Weekender

1899

Pontins

Southport

Verenigd Koninkrijk

Pontins
Southport
2 Bad Mice, 2 Unlimited, A guy called Gerald, Algorithmic, Ansome, Aries, Ben Sims, Benton, Ceephax Acid Crew, Champion, Chase & Status, Crystal Distortion, Current Value, Dave Skywalker, Deathmachine, Demon Cabbage, Dillinja, Dolphin, end.user, Fish,

en nog 44 andere artiesten →

Floxytek, Friction, Gein, Hadean, Helena Hauff, Hellfish, Jamie Bostron, Jerome Hill, Kane West, Kanji Kinetic, Le Bask, Lenny Dee, Liquid, Luke Vibert, Malke, Mark Archer, Mathlovsky, Miss Hysteria, Modeselektor, Monster Zoku Onsomb!, Napalm Death, Original Sin, Paula Temple, Phace, Phibes, Rico Tubbs, RRRitalin, Ruby My Dear, Saint Acid, Satronica, Scott Brown, Sherry S, Slugabed, Somatic Responses, Speedy J, Spinscott, Spongebob Squarewave, Steve Davis & Kavus Torabi, The ASBO Disco, The DJ Producer, The Squire of Gothos, The Teknoist, The Upbeats, Unexist (nog niet compleet)
WTF ·

2 Year Anniversary

552

Doornroosje

Nijmegen

Nederland

Doornroosje
Nijmegen
Current Value, Killbox, Killer Hertz, Mr. Mushroom Man
Korsakov × RAM ·

Glow in the dark special

1633

Maassilo

Rotterdam

Nederland

Maassilo
Rotterdam
Andy C, Black Sun Empire, Camo & Krooked, Culture Shock, Current Value, Hedex, Icicle, Killbox, MTBA, Sub Focus
5 waarderingen
39 opmerkingen
Wat een held!!

heldenshit

Current Value - Autopsy 27.07.2007

Technical Itch, Limewax &
Current Value
@ Therapy Sessions

En 24e gaat ik m voor het eerst zien op PRSPCT XL6

Therapy Session Vol. 6

Dark Rain

Soon @
Smackdown XXL
!
­
­
you need a therapist

Cool

4 september staat ie in Vera

Your music kicks the shit out of me

held


10 jaar na Rotterdam ook een keer te bewonderen in Grunn!!!! Yeah!!!!