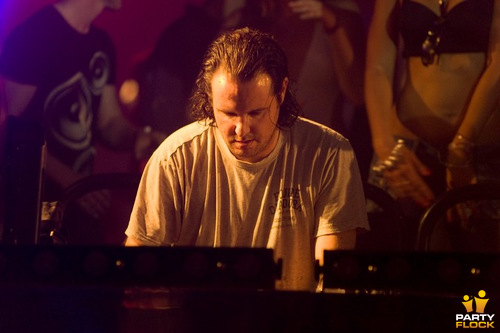 Mindcontroller
· 26 september 2009
| | |
| --- | --- |
| Naam | Marc Trauner |
| Functie | DJ, live act, producer |
| Geslacht | man |
| Aliassen | Ace The Space, Alien Christ, Marshall Masters, The Mover, PCP, Rave Creator |
| Lid van groepen | Smash & The Oldschool Commanders |
| Herkomst | Duitsland |
| Genres | hardcore, harddance, hardstyle, hardtrance, techno |
| Site | acardipane.com |
| Aanwezigheid | |
| Affiliaties | 7 |
Party agenda Marc Acardipane
Harmony of Hardcore

1048

Festivalterrein De Roost
Erp
Affix, Al Twisted, Alee, Andy Raw, Angerfist, Angernoizer, Anhatema, Anna Crystal, Axys, Baby Raw, Bass-D, Bazzy, BillX, Blaster, Bulletproof, Buzz Fuzz, Catscan, Chok Dee, Civillian, D-Fence,

en nog 111 andere artiesten →

D-Hunter & Dryade, D-Master, D-Passion, Darkraver, Dazzler, Deathroar, Destructive Tendencies, Deterrent Man, Detest, Dissoactive, Doctor Terror, Dolphin, Dr. Peacock, Drokz, DRS, EddyHardcore, eDUB, Endymion, F. NøIzE, Floxytek, Footworxx Militant Crew, Francois, Freestyle Maniacs, G-Town Madness, Genius, Gizmo, Goetia, Graat, Greazy Puzzy Fuckerz, Groan-er, Hardbouncer, Hatred, Hitman, Ike, Innovative, Insanity, JDA, Joe, Kasparov, Kristof, La Casa de Hardcore, Li-z, Limewax, Lucy Furr, Lunatic, Mad Dog, Marc Acardipane, Mental Theo, Mic, Mindspitter, Mr. Ivex, N-Vitral, Nekrosystem, Neophyte, No-iD, Noisekick, Noize Suppressor, Nosferatu, Nowaxx, NSD, OCD, Omattic, Ophidian, Panic, Paranoizer, Partyraiser, Paul Elstak, Pavo, PLN-B, Potato, Project Stigma, Promo, Razz, Resonant Squad, Restrained, Rob & MC Joe, Ron, Royal S, Rudi Ratte, Sefa, Sei2ure, Sjammienators, Sjek, Somniac One, Spitnoise, Sprinky, Stinger, Streiks & Kratchs, Striker, Super Trash Bros, Teaser, TerrorClown, Tha Nouky, Tha Playah, Tha Watcher, The Raver, The Satan, The Sickest Squad, The Victim, The Viper, Thrasher, TMC, Tommyknocker, Trespassed, Tripped, UKTM, Unexist, V, Vince, Wreck Reality, [KRTM]
39 waarderingen
Dominick:

Wat heeft deze man ontzettend veel betekend voor de hardcore.­ Genoten van zijn optreden op Parkzicht Reunion gisteren.­

PSYCHO 69 HOFNAR:

whoor ist myn zwartze Vreund????

sten-der-bier:

eigenlijk de bedenker van hardcore

*Natasch*:-):

Als artiest zwaar bagger maar wel een goede producer in de verleden tijd

alexed9:

De man viel op Mindcontroller vies tegen, beter gewend back in the days

Michel [Different Aspects]:

1 van de grootste helden in de hardcore!!!

Vague Entity:

vette muziek een legende onder de producers.­ live soms minder.­ en nu met traktor niet eens meer live...­jammer

Femme fatal:

TERIBLEEEEEEEE!!!!!!! STAY HOME

010hardcore:

wat dee je met nightmare enter the time machine dan

???

Cytrate:

Wat een nachtmerrie op Nightmare re-enter the time machine!!!!

d-russo:

Bremmo:

Nogmaals zwaar kansloos gisteren op Nightmare

Thunderdomer:

Prutser op nightmare! had meer verwacht zoals ik hieronder al had neergezet!

-waus-:

de grootste aanfluiting ever gister op nightmare...­ echt heeeel slecht

S8nder:

pcp

MR Clean:

super hero

early idioot:

the real godfather of hardcore!

Glycol:

THE GODFAHTER!!

D-Pit-Bull-1987:

nooitzo een slegte performence gezien als hem op raving the reunion

Da Hardbass:

Happy joy joy!:

uber held

Schroeflos:

GRONDLEGGER!!!!

CollTrui:

PCP 4EVER!

Timo BRL:

Marc Trauner blijft de koning van de hardcore.­ Wat een geniale muziek heeft deze jongen gemaakt onder zijn eigen naam en onder zijn vele (meer dan 50!) alter ego's.­

Project Kaos:

Hell -E Copter

oudvel :bye::

marc

ferry feels good:

keihard die man vet geluid altijd pcp rocks the place

De GeKROONde:

Überartiest!!! Ultimate MC is echt een waardevolle toevoeging aan zijn Live Act.­

3 STEPS AHEAD:

PCP RECORDS HET BESTE VAN HET BESTE !!!!!!!!!

<Rob>:

Slecht he op Raveworld 15yrs Bass-D &­ King M..­ Echt een drama

a:

Geweldige producties

maar vind het nog steeds jammer van nightmare 2006

tyfus ultimate mc verziekte alles met ze geblèr de hele tijd

Vroega was alles beter:

today tomorow forever

DJ Gakko:

Best producer ever!!

Extreem-Knif:

Cuz he's a Ha-ha-ha-Hardcore Motherfucker...­!!!!!!

the beat is Flo_­wn:

had er duidelijk meer van verwacht!

CrazyF­ahrrad­Fahrer­NL:

We are slaves 2 tha rave!!!!

Hammertime:

Grootste producer die er ooit is geweest!!

Muiz:kwijl::

kijk maar naar de platen die hij heeft gemaakt alleen al

BIOCANDY:

See you in 2017
44 opmerkingen
Set op Nightmare
Slaves To The Rave
Stereo Murder
Today, Tomorrow, Forever
Hardcore Motherfucker
At-Mos-Fear
zow kan je nog wel ff door gaan ain`t no party like a alcoholic party, six million ways to die, etc
iedereen heeft het altijd over die bekende shit

Vergeet niet het echte werk van Acardipane!
OA Mescalium united. We have arrived

Of die ouwe T-bone spul

1 nummer roeleert van hem RETURN TO ZERO

The Kings are coming van O.G.s

OA Mescalium united.­ We have arrived
dat is ook bekend spul
van dit nummer krijg k gwoon koude rillingen over me rug....pffffff
Uitspraak van MP op donderdag 17 mei 2007 om 12:10:
MARC =­ GOD OF RAVE

http://www.discogs.com/artist/Marc+Acardipane
zegt denk k wel genoeg

you already know about my love 4 you!

remember me? "PCP night @ Adrenaline (RE) ITALY"

MARC MARRY MEEEEEEEEEE hahahahahahahahahaha!
the REAL godfather of hardcore
Inderdaad!

Zijn remix van Sweet Dreams is echt briljant geproduceerd!
Tja...goeie...alleen is deze van Darrian Kelly en the Ultimate Mc

I wanna be a motherfucking hustler _­0_­
Martijn van Langen














Rave Creator - Thru Eternal Fog